Tourism market to get holiday boost
By CHENG SI | CHINA DAILY | Updated: 2021-04-17 06:44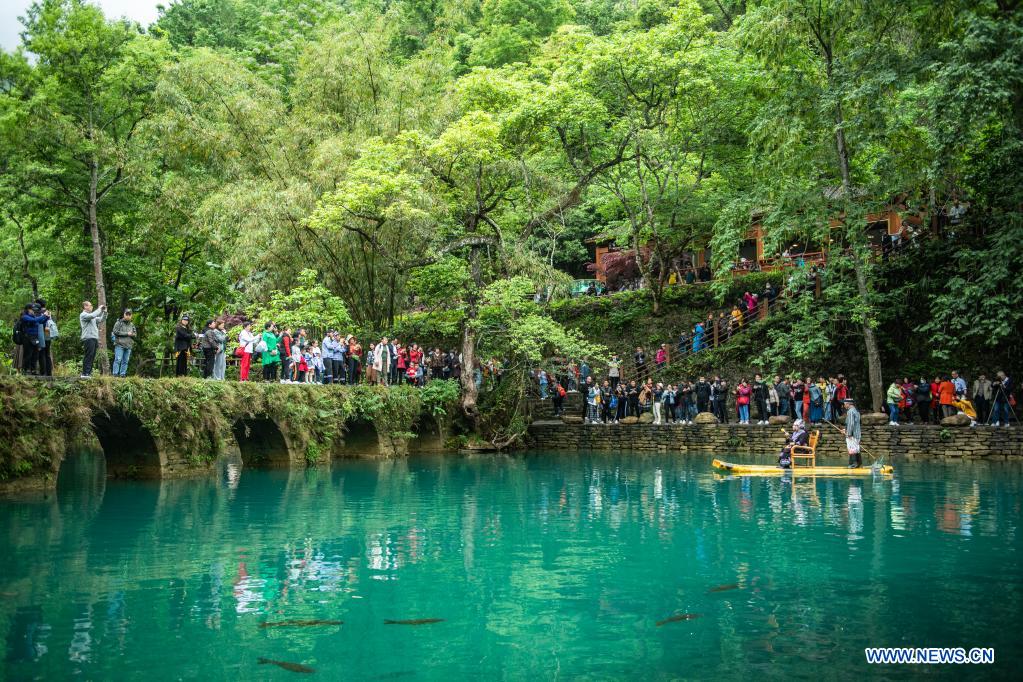 China's tourism market is expected to see a very strong recovery during the upcoming May Day holiday after being hit by the novel coronavirus pandemic, industry insiders said.
This year's May Day vacation lasts longer than usual, extending from the conventional three days to five days, from May 1 to May 5.
People's growing demand for travel even caused ticket reservation platforms-both the official one and those supported by online travel agencies-to break down for a short period when train tickets for April 30, a day before the start of the May Day holiday, started to sell at noon on Friday.
Booking agent data shows that air traffic during the May Day holiday will surpass that in 2019, and the number of medium-and long-distance trips will increase remarkably, Shang Kejia, an official with the Civil Aviation Administration of China, said on Friday.
Figures from travel agencies give solid proof of the upcoming boom. According to Trip.com Group, an online travel service provider, reservations for air tickets and hotels on its platform for the five-day holiday rose by 23 percent and 43 percent, respectively, compared with the same period in 2019, before the novel coronavirus pandemic.
It also estimated that the total domestic trips during this year's May Day holiday may exceed 200 million roughly the same as that in the four-day May Day holiday in 2019.
The three most popular destinations for the vacation, given by Trip.com, are Shanghai, Chongqing and Beijing.
Qunar, another major online travel agency, said that air ticket reservations on its platform showed a great increase for the upcoming holiday. So far, air ticket reservations had exceeded those in the same period in 2019, and had increased 25 times compared to 2020. Economy-class flights from Beijing to Sanya, Hainan province, on April 30 and May 1, have sold out on its platform.
Earlier this month, Dai Bin, president of the China Tourism Academy, said that the May Day holiday, together with the Tomb Sweeping holiday in April and the Dragon Boat Festival in June, could be recognized as the turning point of the domestic tourism market which experienced huge losses amid the pandemic.
Lan Xiang, Qunar's data research director, said that people's desire for travel started to emerge during the Spring Festival holiday in February, but it was not satisfied due to the pandemic control measures at the time.
The three-day Tomb Sweeping holiday in early April gave people some time to go out, but most went on trips related to honoring their ancestors due to tradition and the short length of the holiday. "The upcoming five-day holiday is more suitable for them to take a leisure trip."
The longer length of the break and the eased epidemic situation have also made long-distance tours more popular. According to Trip.com Group, over 70 percent of domestic travelers will take cross-provincial trips. It said that by Wednesday, reservations for group trips for the break had risen nearly six times compared to the same period in April.
Long-distance self-driving travel is also in great demand. Trip.com said that orders for car rentals had increased by 126 percent over the same period in 2019, and 90 percent of them were for cross-provincial trips.
Luo Wangshu contributed to this story.