Fields of hope & prosperity
Share - WeChat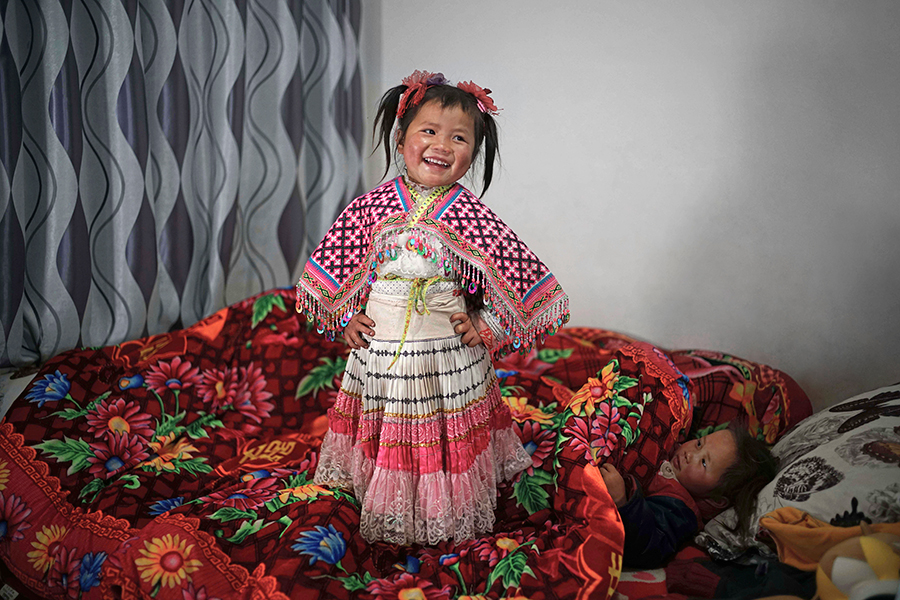 The exhibition cleverly uses the contrast between the old and the new to represent changes brought by economic development. It includes both classic works by well-known photographers and new works by freshmen photographers. It is intuitive by reflecting the emotions, destiny and contrast of the ordinary people. It vividly shows the life changes and spiritual outlook of the masses of people who have been lifted out of poverty. In order to highlight this contrast of changes, some images in the exhibition are presented in black and white and color respectively.
The exhibition coincides with an important moment when the comprehensive victory of poverty alleviation and the 100th anniversary of the founding of the Communist Party of China intersect. The works on display are the joint effort of photographers and grassroots front-line poverty alleviation workers across the country. The exhibition is divided into two parts: tackling tough problems and realizing dreams.
Poverty alleviation in industry, employment, relocation, education and culture is the main focus, and it also covers a wide range of topics including the diversity of different ethnic groups, regions and groups. Through the comparison of the new and old, the exhibition highlights the model figures who are fighting on the front-line of poverty alleviation. The design of the exhibition format strives to achieve a diversified and multi-dimensional visual presentation, which better promotes the integration of ideological and artistic senses.