Rural resurgence the goal of soccer tourism promotion
By Li Hongyang and Yang Jun | China Daily | Updated: 2021-04-19 08:59
Villages are prospering and living standards are rising as matches draw visitors to the countryside.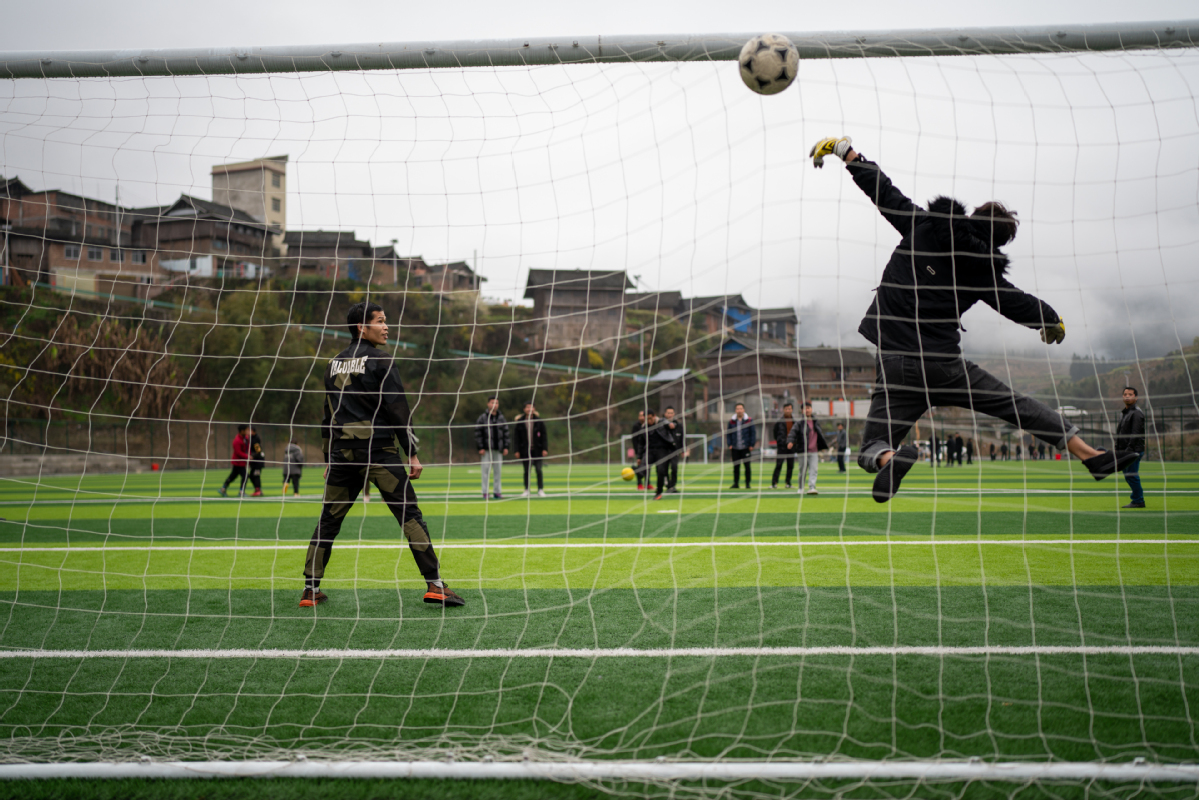 "Let's go and play soccer!"
In a WeChat group containing more than 400 villagers, people who are free from farm work and chores always enjoy receiving this proposal.
In response, they join games played on a new artificial pitch in Yangwei, a village in Liping county, Guizhou province.
In October, the village completed laying the pitch, which cost 3 million yuan ($460,000). The funds were provided by the central and local governments, and the pitch was put into use at the beginning of the year.
Now, villagers-male and female, old and young-have a bigger and dedicated place to play sports, sing, sunbathe and hold festivals.
"Before, people tended to fill their time by eating and drinking wine together, but now they exercise. We see lots of energetic villagers instead of tipsy ones," said Yang Bin, a 40-year-old resident.
People from neighboring villages also benefit, and they often take part in friendly matches or join in with the Dong Grand Chorus.
The art form-a traditional multivoiced type of music made by people from the Dong ethnic group-was included in UNESCO's list of intangible cultural heritage in 2009. Dong people who live in Yangwei often perform the songs at local festivals.
"Hundreds or even thousands of spectators come to the pitch for the games or the festival chorus. That enhances the friendship and feeling of unity between our close neighbors and us," Yang said.
He earns about 50,000 yuan a year in Shanghai, driving a truck for a factory, but during the harvest season he returns to his hometown to help with farm work.
Last year, per capita disposable income in the village reached 8,000 yuan, from 6,000 yuan in 2018.
As a result, the Yangwei authorities removed 467 people from a list of impoverished residents. They were the last members of the population of 2,265 to be officially declared free from poverty in the village.