Cities on alert as Chauvin trial verdict awaited
By BELINDA ROBINSON in New York | China Daily | Updated: 2021-04-19 09:46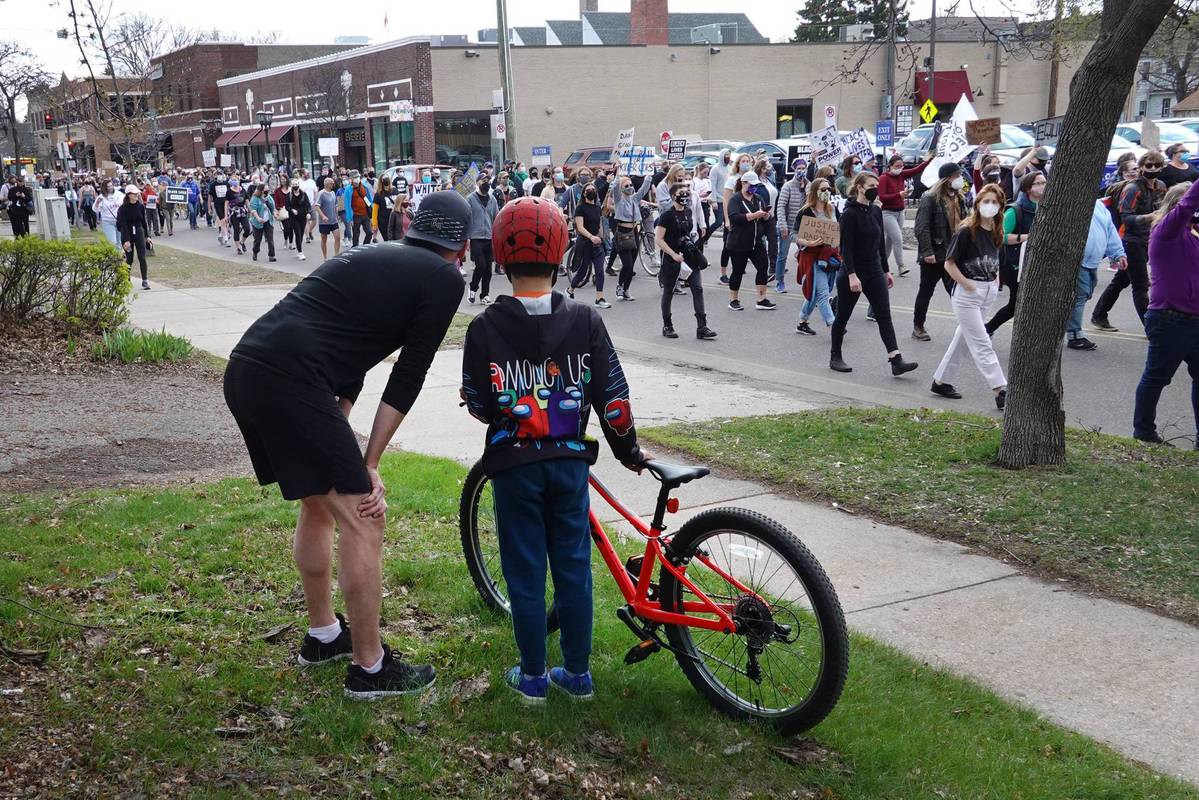 Jurors soon to weigh up case against ex-policeman on Floyd death charges
Minneapolis and other cities across the United States are preparing for possible protests and civil unrest as the verdict in the trial of the former Minneapolis police officer Derek Chauvin could come early this week.
Closing arguments are set to begin on Monday, after which the jury will begin deliberating. The defense and prosecution rested their case on Thursday after three weeks of testimony. Chauvin did not testify, invoking his Fifth Amendment right against self-incrimination.
The white 19-year veteran of the police department knelt on the neck of George Floyd, 46, for 9 minutes and 29 seconds last May as the African American repeatedly said "I can't breathe". He died soon after.
Chauvin has pleaded not guilty to second-degree unintentional murder, third-degree murder and second-degree manslaughter. Three officers who responded with Chauvin to the call that ended in Floyd's death have since been fired from the police department. All three face charges of aiding and abetting Chauvin on two of his charges. They are due to face trial in August after the judge split their trial from Chauvin's to follow COVID-19 safety protocols.
In Minneapolis, authorities say they are preparing for whatever verdict is rendered and are working off a safety plan dubbed Operation Safety Net. The plan will use resources from nine local and state agencies and is one of the biggest security undertakings in Minnesota's history.
National Guard troops are already patrolling Minneapolis streets, and at least 3,000 are on standby, as are at least 450 police officers from the Minnesota State Patrol. More than 1,100 officers from the Hennepin County Sheriff's office, Minneapolis Police Department and other local agencies are on call. Police plan to have officers on bicycles to respond rapidly, along with SWAT teams.
In downtown Minneapolis, where the sequestered jury will hold deliberations, crews were seen last week installing razor wire around a police building. Similar measures were being taken at other police precincts, according to Minneapolis police spokesman John Elder.
Barriers have been placed near the city's courthouse and streets in front of police precincts. Some streets where there were protests last year are closed. Minneapolis public schools will move to remote learning starting on Wednesday in anticipation of a trial verdict, according a letter to students and parents from Superintendent Ed Graff.
Plan in place
Scott Wasserman, public information officer for the operation, said the plan was being put in place "to preserve and protect lawful First Amendment nonviolent protests and demonstrations".
"They will work to prevent large-scale violent civil disturbances, assaultive actions, property damage, fires and looting to government buildings, businesses, and critical infrastructure."
Floyd's death sparked nationwide protests. It also caused international condemnation, with protests for Black Lives Matter erupting in 60 countries, including France, Hungary, India, Japan, Kenya, South Africa and the United Kingdom.
Now, with a verdict coming, police departments in many cities are increasing security and say they are ready to deal with protests and any violence.
In San Francisco, police said discretionary days off for officers have been canceled and additional officers will be deployed.
The Philadelphia Police Department said it is prepared "with additional personnel to secure and patrol strategic locations".
In New York, Police Commissioner Dermot Shea said the city has averaged 10 to 20 protests a day since last year. "It's never really ended," he told a radio station.
Minneapolis Police Chief Medaria Arradondo said that he doesn't want the city to again see the violent protests of last year. "As we get into verdict time, there's going to be much more of a presence out there," he said.
The city has faced further unrest because of the deadly police shooting of Daunte Wright, a 20-year-old black man in nearby Brooklyn Center on April 11. Former Brooklyn Center police officer Kim Potter was charged with second-degree manslaughter in the shooting of Wright during a traffic stop.
Hundreds of demonstrators have gathered outside the heavily guarded Brooklyn Center police station every night since the shooting.