Andes neighbors take steps to recovery
By SERGIO HELD in Cajica, Colombia | China Daily | Updated: 2021-04-19 09:49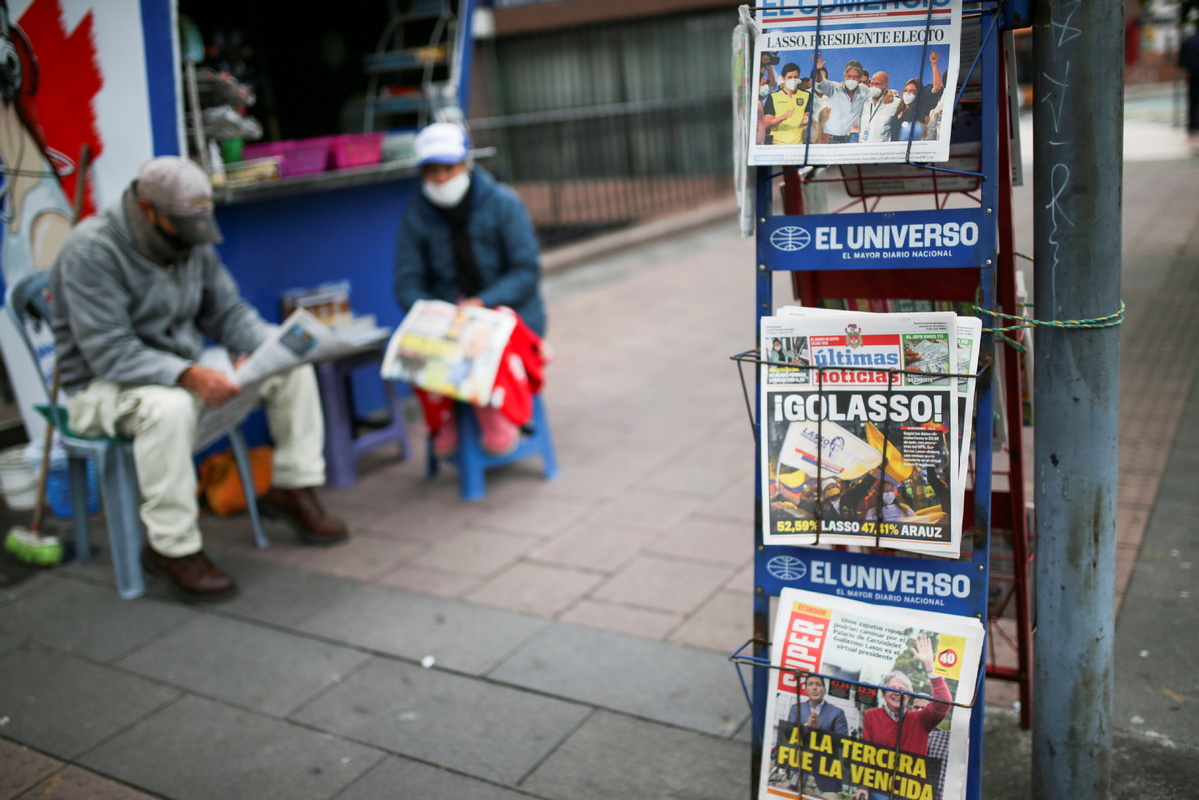 Ecuador and Peru share a border as Andean nations and the burden of coping with severe coronavirus outbreaks. Their governments also sent voters to polling booths on the same day for presidential elections this month.
For Ecuador, the voting on April 11 was for a runoff between Guillermo Lasso, a financial executive, and Andres Arauz, a former government minister. Lasso prevailed with more than 52 percent of the votes.
While Ecuador's path out of the economic hardships caused by the pandemic is clearer with a settled government, Peru remains mired in uncertainty as the country heads to runoff elections on June 6. On April 11, in an inconclusive first-round vote Pedro Castillo, a schoolteacher and union leader, won 19 percent of the vote, ahead of Keiko Fujimori, a former member of congress and the daughter of jailed former president Alberto Fujimori, on 13.3 percent.
All the while, both countries have been receiving support from China as recipients of COVID-19 vaccines, as with many countries in Latin America. These supplies will prove vital in their recovery efforts.
In Ecuador, Lasso's win means leaving behind the era of Rafael Correa, a former president who was sentenced in absentia to eight years in prison for corruption and now lives in exile in Belgium.
The country of almost 18 million people has enjoyed increasingly close ties with China. It has also received a $6.5 billion debt bailout from the International Monetary Fund.
On April 7 a first batch of CoronaVac, a COVID-19 vaccine developed by China's Sinovac Biotech, arrived in the country. Outgoing president Lenin Moreno was on hand to receive the shipment.