UN expert tears into BBC on bias over rights
By LIA ZHU in San Francisco | China Daily | Updated: 2021-04-19 09:51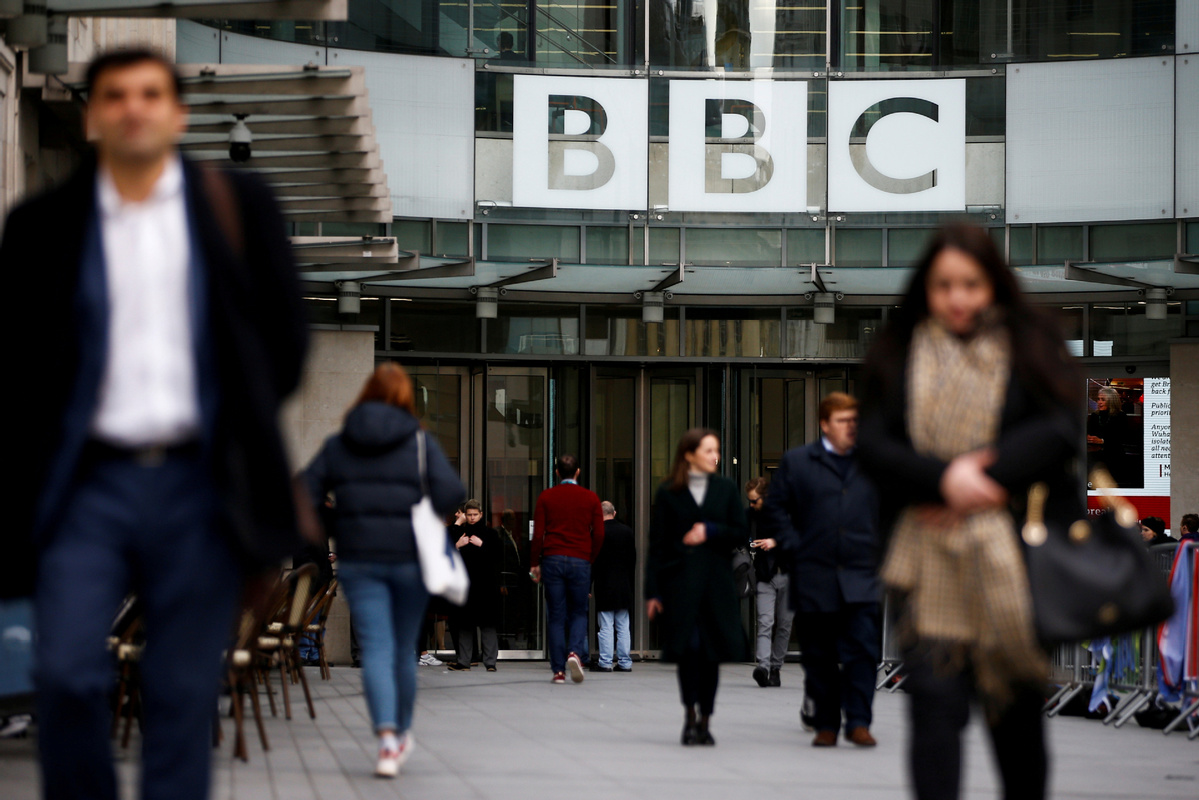 An expert has castigated the BBC for framing a television interview with him on alleged human rights abuses by China while ignoring human rights violations by the United States at home and abroad.
Jeffrey Sachs, director of the Center for Sustainable Development at Columbia University and president of the United Nations Sustainable Development Solutions Network, said in the interview that he had expected to talk about climate change but instead was asked to discuss China's human rights.
In her opening question, Emma Barnett, presenter of the program Newsnight, asked whether the approach of the administration of US President Joe Biden to China, being critical of its human rights while engaging it on climate change, "can actually work".
"I'm not sure why BBC started with listing only China's human rights abuses," Sachs replied. "What about America's human rights abuses? the Iraq War, together with the UK, completely illegal and under false pretenses. The war in Syria, the war in Libya, the continued sanctions against civilian populations in Venezuela and Iran, walking away from the Paris Climate Agreement for the last four years, unilateral trade actions that have been deemed illegal by the WTO."
"I think that the idea that there is one party that is so guilty how can we talk to them is just a strange way to address this issue."
The US has serious human rights issues to deal with, not only rights violations by the US government abroad, he said, but also "continued massive racism", white supremacism, and "abuse of incarceration of hundreds of thousands of people in the US-African Americans, people of color. So I think that the whole premise of this story is a little bit odd."
Sachs, after Barrett interrupted several times, said: "The US always attacks other countries; it holds itself sacrosanct. It's really outrageous, because I know what goes on in American foreign policy. And I know how abusive it is. And I know what it's like to live in a racist society, which I happen to do, where a significant part of this country is racist followed a racist president who led an insurrection on the Capitol."
The "insurrection on the Capitol" he referred to was a violent attack against the US Congress on Jan 6 by supporters of former president Donald Trump trying to overturn his defeat in November's presidential election. Many countries and international organizations, some of which specifically denounced Trump's role in inciting the attack, condemned it.
"So the framing of this issue is strange. That's what I'm saying," said Sachs, who was again interrupted by Barnett. " (It's framed) by your own country as well as the rest of the world," she said.
Sachs corrected her: "By the government, not by my own country, by the government of my country."
Sachs went on to comment on the urgency for the US and China, to "clean up their act".
"This is crucial for the sake of the world. And so of course, we need to clean up our act, because the United States is emitting 15 tons of CO2 per person in this country-twice what China's emitting per capita, and the two countries together are about 40 percent of the CO2 emissions in the world."