US climate summit must be more than 'dinner party'
By Lidy Nacpil | chinadaily.com.cn | Updated: 2021-04-19 09:57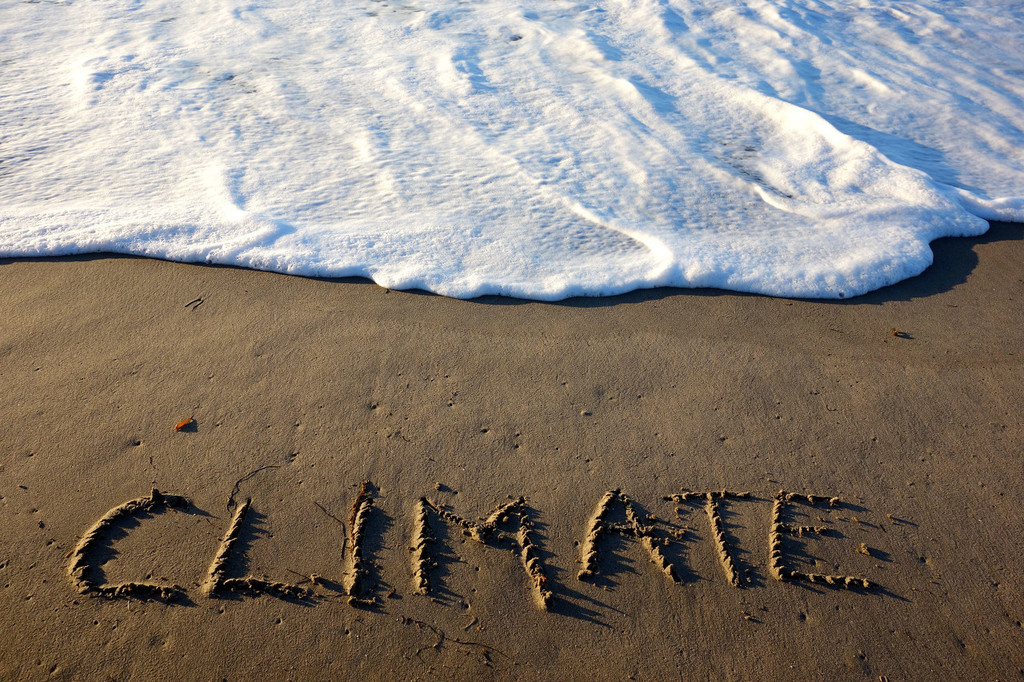 On April 22, Earth Day, US President Joe Biden will host the Leaders Summit on Climate, which has invited 40 world leaders to attend. It is the first major international event to be held by the new president at the White House, and the world is watching, especially since the previous president refused to talk about such a "hoax" as climate change and kept the door shut for four years. The US special climate envoy John Kerry has been touring the world to invite these leaders, and to encourage them to show up with gifts.
Polite guests usually bring a token gift to a dinner party, sometimes a bottle of wine, sometimes a salad, or dessert. So far, it seems at least Canada, Japan and South Korea, have their gifts packaged. Canada will raise their emission cut targets, and both Japan and South Korea will announce an end to overseas coal financing. Some other guests are expected to bring some flowers or compelling stories for atmospheric purposes at the banquet.
Naturally, the highlight will be the main course the host will be serving. The whole world, as well as the 40 honored guests, all of whom have been waiting eagerly for over four years, will be watching with anticipation what climate actions the US, under the new administration, will present. The question is, will it be good enough for a world that urgently needs a major helping of assistance in the area of climate rescue?
In terms of domestic actions, "if the Biden Administration wants the US to be a climate leader, its new 2030 Paris Agreement target should aim for national emissions reductions of at least 57-63 percent below 2005 levels," according to the Climate Action Tracker (CAT), a climate scientist group. A big chunk of this emission cut needs to come from the building sector and transportation sector. By 2030, almost all sales of new light-duty vehicles in the US must be zero-emissions. This alone is no easy task for a population addicted to cars.
An approach where the US is all in is the least of what the US must do domestically. The US Climate Action Network, a coalition of climate NGOs, believes that the US fair share of the global mitigation effort in 2030 is equivalent to a reduction of 195 percent below its 2005 emissions levels. This means more efforts have to be made by the US in other countries, especially with financial and technological support for emission reductions in Global South countries, and an immediate stop of all its financial support for fossil fuels.
According to climate civil society group Oil Change International, the US has been spending on average more than $4 billion of taxpayer money each year to support overseas fossil fuel projects, at times exceeding $10 billion in a single year. The NGOs, in their open letter, underlined gas, which, viewed as a "bridge fuel", has been receiving increasing investment under both the Obama and Trump administrations.
As the world's largest historical emitter, the US also owes billions of dollars each year, as an "ecological debt" to climate-vulnerable countries, such as Bangladesh, Bhutan, Jamaica and the Marshall Islands. Their leaders are among the 40 guests invited to the summit on April 22.
While John Kerry is going from door to door to deliver the invitations, President Joe Biden is busy in the White House's kitchen now preparing his main course. His climate change pledges, both to boost domestic economy and to strengthen US global influence, contributed to his win in the 2020 presidential race. Now that he has successfully put the US back at the climate negotiation table, the summit is when he displays his climate sincerity for an audience in and outside America.
Ambitious emission cuts, an immediate end to fossil fuel financing, and sufficient monetary commitments to support vulnerable countries' mitigation and adaptation, are all just necessary ingredients. The more challenging task is how to really earn the trust from the 40 guests, and the larger global community. A climate action package from President Biden, without high targets for domestic actions and determination and generosity for overseas actions, will be only half done and missing the most important ingredient: sincerity.
Without sincere and ambitious climate pledges from the US, this Leaders Summit on Climate will be nothing but a dinner party to entertain the host.
Fool me once, shame on you. The world still remembers how it was also an Earth Day, five years ago, when John Kerry, then US secretary of state, signed the Paris Agreement, carrying his granddaughter, as a symbol of the future generations who deserve a legacy of safe climate. At the same time, the memory of ex-president Donald Trump announcing a complete cease of all participation in the Paris Agreement, just two years later, still leaves a bitter taste.
This mistrust and suspicion will likely linger for a bit longer, probably even till after COP26 in Glasgow. President Joe Biden has a lot to do to earn back the rest of the world's trust. The world cannot afford to be fooled a second time.
The author is an activist working on economic, environmental, social and gender justice issues in national, regional and global campaigns. She is the coordinator of the Asian Peoples' Movement on Debt and Development, co-coordinator of the Global Campaign to Demand Climate Justice, co-founder of the Philippine Movement for Climate Justice, and vice-president of Freedom from Debt Coalition.
The opinions expressed here are those of the writer and do not necessarily represent the views of China Daily and China Daily website.
If you have a specific expertise and would like to contribute to China Daily, please contact us at opinion@chinadaily.com.cn, and comment@chinadaily.com.cn.