Eight destinations could be granted green virus travel status after May 17
By JULIAN SHEA in London | China Daily Global | Updated: 2021-04-19 10:01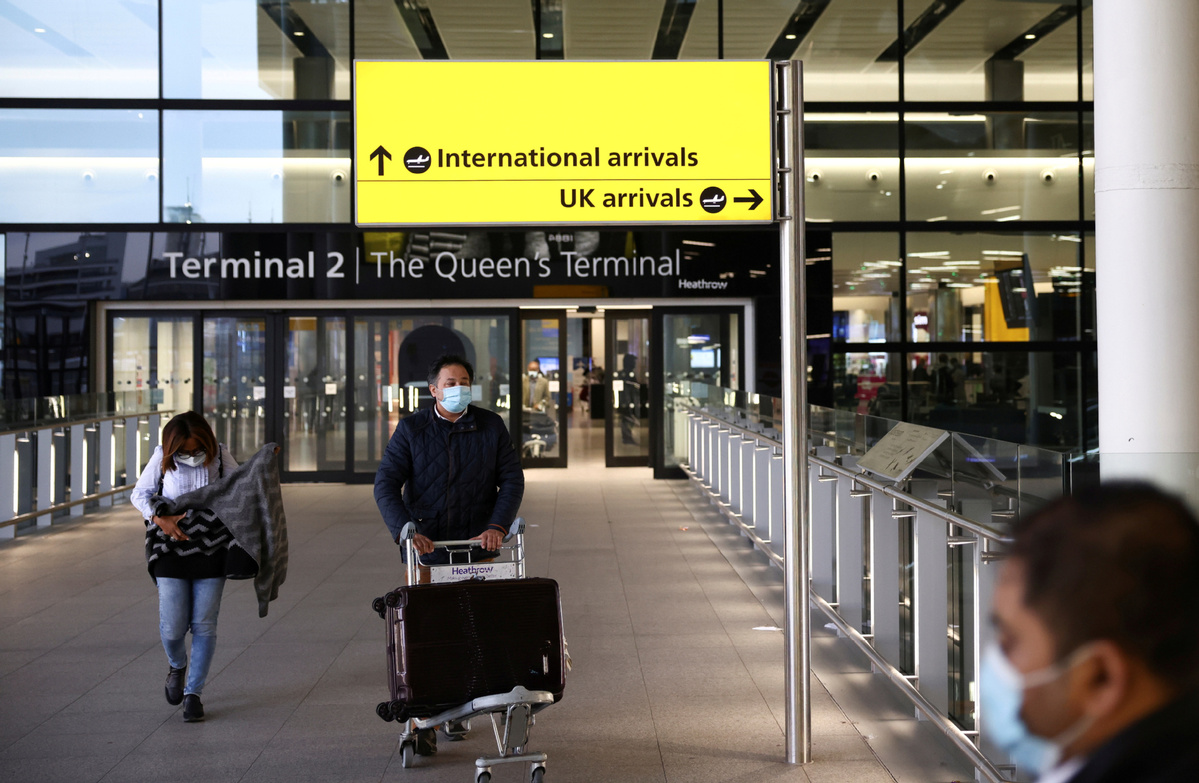 The much-anticipated 'green list' of safe countries and regions for British travelers to visit without needing quarantine on their return could reportedly comprise just eight countries.
Senior figures in the travel industry have been conducting novel coronavirus risk assessments of 52 countries ahead of an announcement on May 17, as the next part of the British government's COVID-19 recovery road map, which aims to revive the dormant international travel industry.
Currently, all but essential overseas travel remains forbidden until May 17, when a so-called traffic light system of countries' risk is to be brought in. Results will be finalized nearer the time, but the Daily Telegraph reports a draft of the report being circulated within the travel industry shows just eight destinations-the United States, Iceland, Israel, Gibraltar, Malta, Ireland, Australia and New Zealand-are currently deemed at green level.
The requirements used in assessment include vaccination levels, reported outbreaks of variants, and prevalence of the main coronavirus.
Just five places-the US, Israel, Gibraltar, United Arab Emirates and Malta-meet the green requirement of 30 per cent of the populations having had a single vaccine dose, with Australia and New Zealand included because of the lack of community spread.
"The surest case for green must be Gibraltar," the report says. "It has essentially zero cases of any type and the population is fully vaccinated.
"Israel must be the next most likely. Again, it has vaccinated close to its entire population and case numbers are below even last year's threshold."
The initial May list is likely to be reassessed toward the end of June, which could potentially cause a surge in holiday bookings.
As it stands, many popular European destinations will at first be amber, which means returning travelers must isolate at home, but countries including Croatia, Turkey and France are still adjudged to be red, which could require isolation in a hotel at the returning traveler's own expense.
However, for what the paper calls "political and economic reasons", this heightened classification is unlikely to be imposed.
Some popular island destinations may receive more favorable categorization than their mainland states, however. "Last year, the Spanish and Greek islands were given a lower-risk rating than the mainland, and that could happen again this year," the report said.
When questioned on Sky News earlier this month about the potential for Britons being able to go on holidays abroad this summer, Transport Secretary Grant Shapps was cautious but hopeful of having good news.
"I think people would want to be clear about which countries are going to be in the different traffic light system," he said.
"There is only two or three weeks to wait before we publish that list itself. But yes, tentative progress, for the first time, people can start to think about visiting loved ones abroad, or perhaps a summer holiday.
"But we're doing it very, very cautiously, because we don't want to see any return of coronavirus in this country."