Giant tunnel borer set for Shantou Bay project
By Liu Weiling and Li Wenfang in Shantou, Guangdong | chinadaily.com.cn | Updated: 2021-04-19 20:35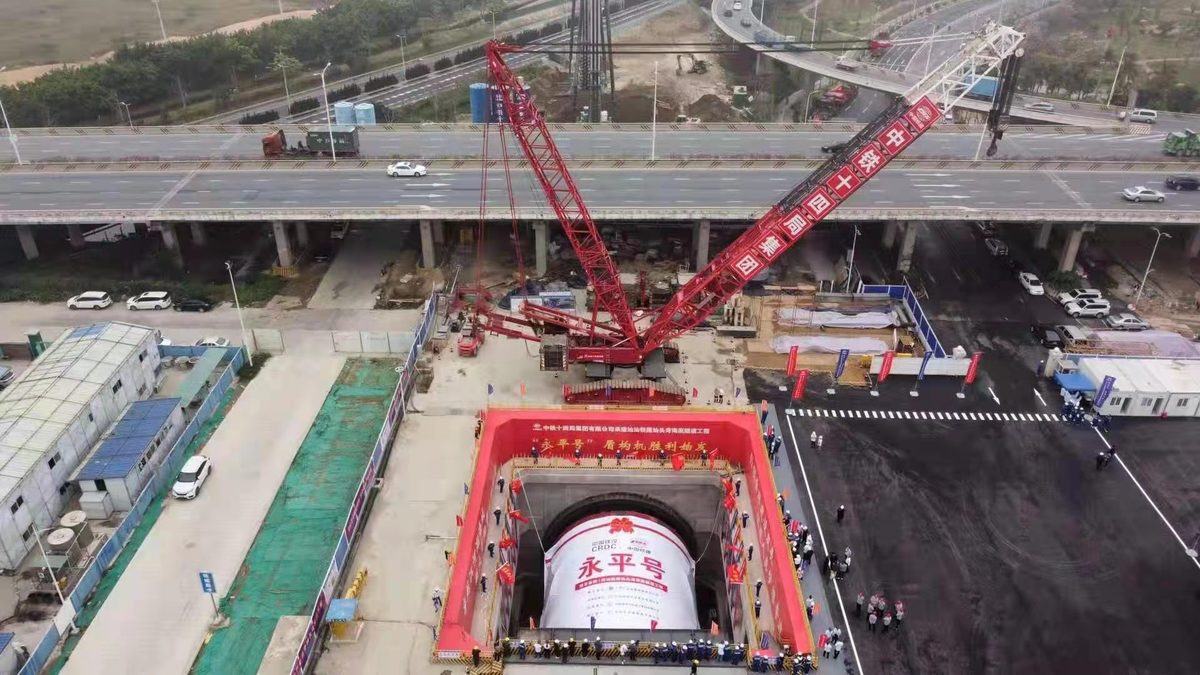 A giant tunnel boring machine has been installed to tunnel under Shantou Bay in Shantou, South China's Guangdong province.
As the first undersea high-speed railway in the country that will be capable of sustaining a speed of 350 kilometers per hour, the project extends 9,781 meters, including 2,169 meters involving undersea tunneling.
The undersea tunnel measures 14.57 meters in diameter and dips 67 meters under the water at the deepest point.
The project is a key part of the 162-kilometer Shantou-Shanwei high-speed railway, said Chai Xingping, head of the engineering department for the Shantou-Shanwei high-speed railway with China Railway Design Corp.
The railway will be linked to the high-speed railway between Shanwei and Guangzhou, capital of Guangdong province, cutting travel time between Shantou and Guangzhou by half to about 90 minutes.
The Shantou-Shanwei high-speed railway is scheduled to go into operation in September 2023.
With investment of 25.3 billion yuan ($3.89 billion), the railway is designed to have seven stations. In Shantou, there will be three stations along the line's 47.2 kilometers.