NYC residential real estate rebounds
By BELINDA ROBINSON in New York | China Daily Global | Updated: 2021-04-20 01:06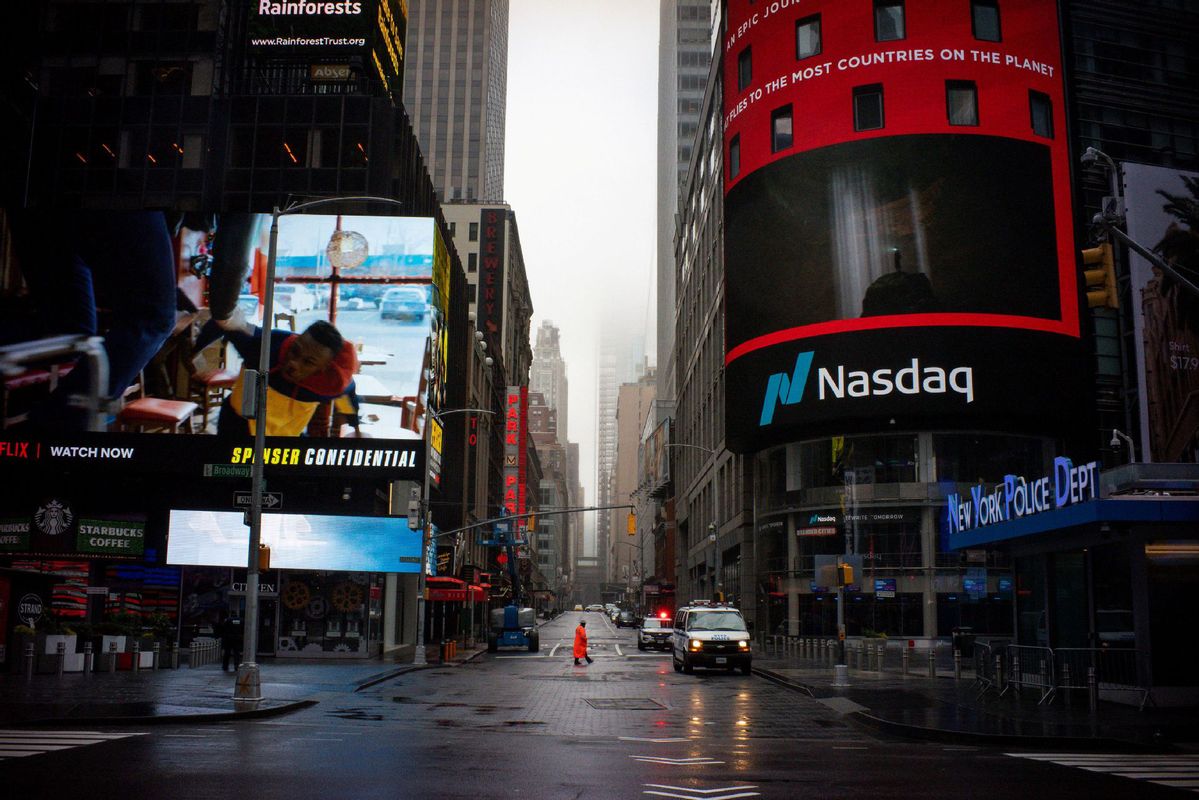 New York City's residential real estate market is perking up a year after the coronavirus pandemic caused a steep drop in sales that cost the city millions of dollars in tax revenue.
The bounce back is being seen by brokers in all five boroughs, led by sales of high-priced luxury condos. But sales are not as strong in Manhattan compared with Brooklyn and Queens, figures show.
In February 2021, sales of residential properties rose 73 percent, with more than 1,110 sales contracts signed. That signified the third straight month of year-over-year gains, according to a report from Douglas Elliman and Miller Samuel.
Patrick Smith, associate real estate broker with the Corcoran Group, sells luxury real estate in Long Island, Manhattan, Brooklyn and Queens. He said he sees clear evidence that the real estate market is rebounding.
Smith told China Daily: "The first quarter was one of the busiest that we've had in many years. It's been very, very busy. In April, we've seen that demand and activity continue. It's probably largely due to the vaccine rollout overall being effective, and we see the city reopening. I do see this trend continuing (into the second quarter and beyond).''
This year's recovery, led by the luxury sector, is due in part because sales of luxury apartments remained strong in all of 2020, according to real estate brokerage Serhant's 2020 signature report.
Ryan Serhant, founder and CEO of Serhant, said in a statement: "Even in a year as unpredictable as 2020, we continued to witness strong velocity in the luxury market. Buyers from around the globe saw opportunity in New York real estate, proving that the world still believes in this amazing city. The three P's will always sell: well-priced, good product, right place."
In 2020, the number of contracts signed for listings above $10 million quadrupled, according to Serhant. The luxury real estate market saw a median sales price of $16,050,000 and an average sales price of $22,658,414, both record highs. The condo market also set a new record for price per square foot at $5,137.
"The luxury sector outperformed the broader market in 2020, driven by legacy transactions and some COVID concessions in the marketplace," said Garrett Derderian, director of market intelligence at Serhant.
The ultraprime market, defined as properties priced $50 million and higher, also had a good year in 2020, boasting the most condo transactions in a single year as well as the highest percentage of deals in that price range.
Olshan Realty, New York City's leading boutique residential brokerage firm, specializes in residential sales and rentals. It said that the highest-priced home sold for $24 million last month, a four-bedroom apartment in a co-op building on Fifth Avenue, with a fireplace and views of Central Park. The building doesn't allow financing.
Some developers are willing to slash prices to entice buyers, resulting in millions of dollars off. Other are offering incentives such as free service charges, discounted parking and other perks.
Buyers also can find discounts among luxury apartments for sale on "Billionaire's Row" on 57th Street in Midtown Manhattan.
"Discounts will not last forever. This is a window of opportunity for buyers. We're seeing it in Manhattan, so it's a mix of lower prices, higher inventory, and you also have very low interest rates,'' Smith said. "Right now is very appealing to first-time homebuyers. But as we've seen in past cycles, it's a buyer's market and then it's not. We're seeing increased interest across all neighborhoods."
This year's slow recovery from the pandemic appears to be unlike previous downturns, such as the 2008 financial crisis. During that period, construction across the city's skyline stopped. Today, Manhattan is full of construction projects.
New York City's rental market is also on its way back after a large swath of residents fled the city or used second homes at the start of the pandemic.
In March 2020, the median rent in Manhattan fell from $3,509 a month in March to $2,776 a month in November, the lowest since 2010, according to StreetEasy.
Rents in November were down 12.7 percent compared with the same time in 2019, a greater decline than in the 2008 recession, when prices fell nearly 10 percent.
But many displaced residents are coming back as the city reports that 26.4 percent of New Yorkers are fully vaccinated and 39.6 percent have received one dose as of April 15, while restaurants and offices reopen and sporting events return.
Landlords are giving approximately 2.3 months of free rent to lure new tenants, compared with 1.4 months in 2020, Douglas Elliman's 2021 February rental report showed.