India's misplaced policies let virus rebound
China Daily | Updated: 2021-04-21 07:36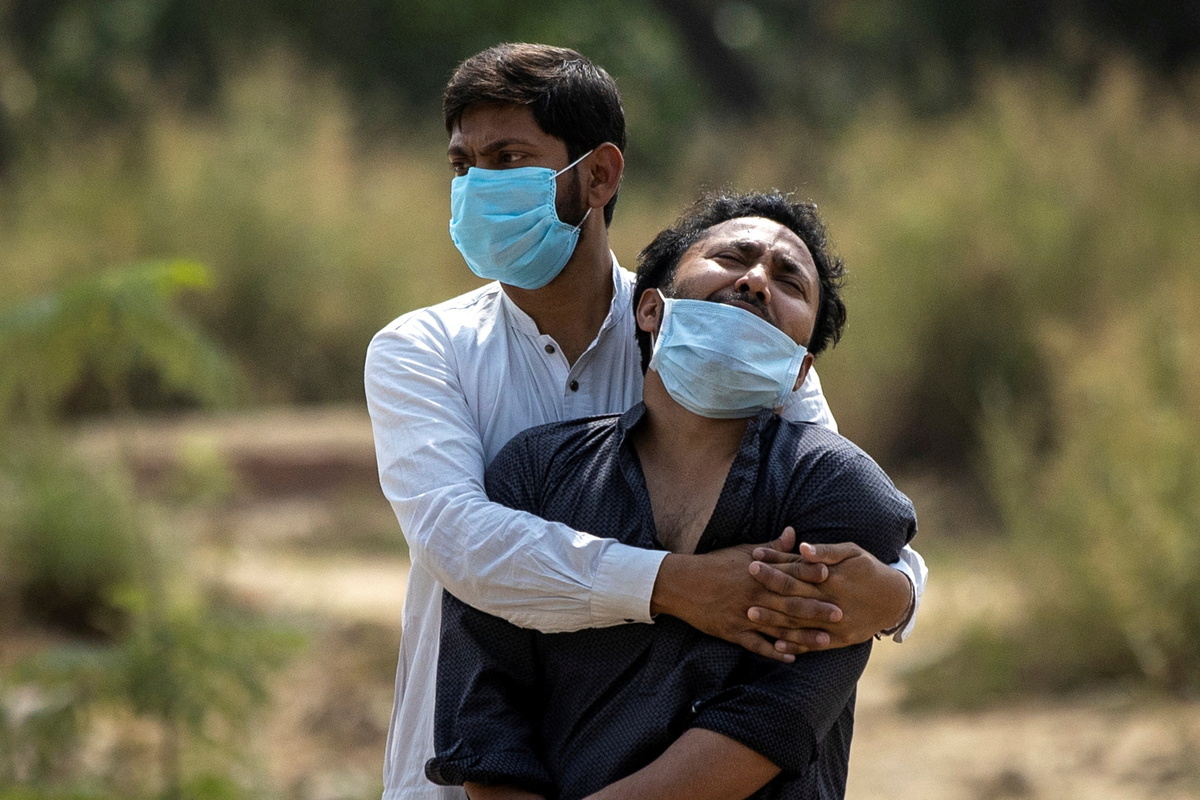 As of Tuesday, the accumulated number of people infected with the novel coronavirus in India was more than 15 million, second only to the United States, and the number of deaths caused by the virus in the country had reached about 180,000.
Over the past week, the number of new infections appearing in the country in one day has rocketed to more than 260,000-the number was above 200,000 for four days in a row as of Sunday-indicating the country is facing a new wave of the virus.
India's economy contracted at least 8 percent last year. To revive the economy, the Indian government has apparently eased its pandemic prevention and control measures, resulting in people dropping their guard against a possible rebound of the pandemic.
Given India's huge population base and comparatively weak public health system, if the spread of the virus cannot be controlled in time, the country is likely to become one of the most vulnerable fronts in the global fight against the virus.
The lack of medical workers, facilities, equipment and materials means it is very difficult for India to carry out effective pandemic prevention and control measures featuring early detection, early quarantine and early treatment among its large population.
According to the World Bank, there are 0.8 doctors and 0.7 sickbeds for every 1,000 people in India on average. The world average is 1.5 doctors and 2.7 sickbeds per 1,000 people.
Although about 123 million doses of vaccines have been administered as of Sunday in the country, the overall vaccination rate in the country is lower than 9 percent, far from the level required for herd immunity. Because of its limited vaccine production capacity and far-from-good-enough conditions for vaccine storage and transportation, the speed of India's vaccination campaign might not catch up with the speed of the virus' transmission in the country.
Worse, the rise of populism has prompted the Narendra Modi government to divert its focus from pandemic prevention and control to politics.
To consolidate its position and power, the Modi government has carried out a series of pro-Hinduism policies, feeling no qualms about intensifying religious and ethnic conflicts at home and adopting shortsighted nationalist foreign policies.
These moves may help the government secure support from voters. But they are not conducive to providing a stable internal and external environment for India's development, and pandemic prevention and control endeavors.