Tsinghua has summit in its sights
By Xing Wen | China Daily | Updated: 2021-04-21 07:41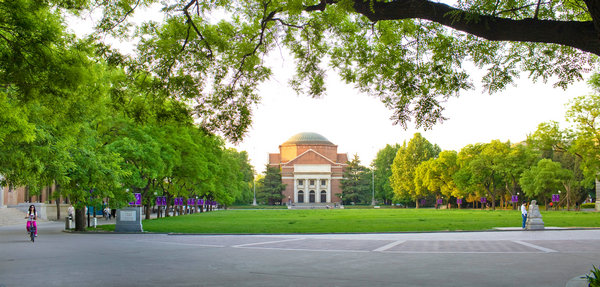 Top Chinese university shows students a world of opportunities as it continues striving for excellence, Xing Wen reports.
In preparation for its upcoming 110th anniversary, Tsinghua University is ready to embark on a journey to become a leading world-class university and further fuel the country's socialist modernization drive.
Since its establishment in 1911, the university has been keeping pace with the times, catering to the social development of the country at different stages. After the People's Republic of China was founded in 1949, to meet the country's urgent needs in setting up a modern industrial system, the university was restructured and became a multidisciplinary polytechnic university specializing in the training of engineers.
In 1978, when the country initiated its policy of reform and opening-up, the university developed at a breathtaking pace into a comprehensive research university which, today, has 21 schools and 59 departments, boasting faculties in science, engineering, humanities, law, medicine, history, philosophy, economics, management, education and art.
In the same year, the university started to boost its academic collaboration and exchanges with foreign countries by sending scholars and students to study abroad or attend international academic conferences and carry out joint research programs with foreign universities and institutions.
Nine out of the total 50 or so scholars who were selected that year as the PRC's first batch of government-sponsored overseas study participants were from the university.
Between 1980 and 2005, the number of Tsinghua researchers involved in international academic exchanges increased from 1,743 to 27,206.
In recent years, the university has brought its international academic collaboration to a new level. It set up multiple platforms to empower research programs and forge partnerships with the world's top universities, institutes and leading enterprises. It has also signed joint research framework agreements with around 20 prestigious universities, including the University of Cambridge and Imperial College London in the United Kingdom, RWTH Aachen University in Germany and the University of Toronto in Canada, promoting their cooperation in multiple fields and through varied means.