Factory output revives in China
By MA SI | China Daily | Updated: 2021-04-21 09:00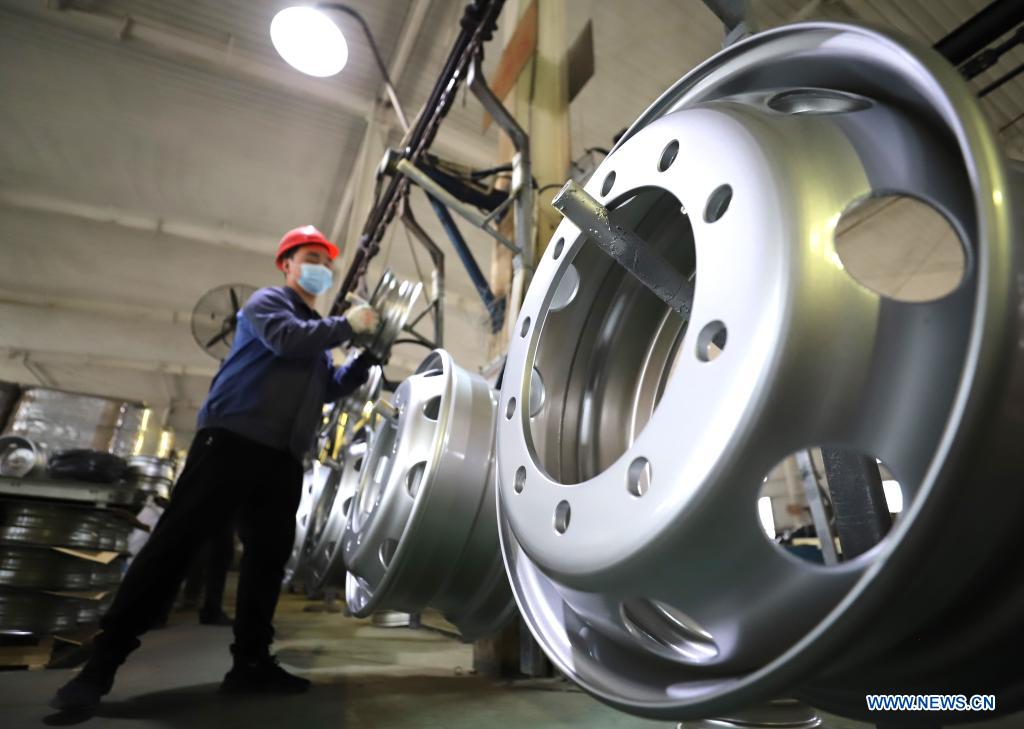 Industrial activity perks up on renewed confidence of enterprises, says ministry
Industrial production in China has returned to pre-COVID-19 levels amid efforts to revive economic activity and the renewed confidence of enterprises, the Ministry of Industry and Information Technology said on Tuesday.
Huang Libin, a spokesman for the ministry, said that during the first three months of this year, the utilization rate of industrial capacity in the nation reached 77.2 percent, the highest for the same period since 2013.
According to Huang, industrial output increased 24.5 percent on a yearly basis in the first quarter, while profits of industrial enterprises jumped 1.79 times on a yearly basis in January and February, with the vitality of enterprises getting a further boost.
"As the economy continues seeing a steady recovery, major industries are gradually overcoming the impacts of the epidemic, and the scope of recovery continues to expand," Huang said.
In the first quarter, 40 of the 41 major industrial sectors achieved year-on-year growth, the spokesman said.
Huang said rising commodity prices had an impact on the manufacturing industry, but the effect has been controllable. Joint efforts with relevant departments will be made to stabilize the prices of raw materials and prevent panic purchases or stockpiling.
The strong data came after China took a series of measures to revive industrial production and encourage consumption.
Liu Wenqiang, deputy head of the China Center for Information Industry Development, a Beijing-based think tank, said though there have been increases in international commodity prices, its impact on China's sprawling industries will be limited, given the nation's strong industrial capacity and relatively sound industrial system.
According to him, more efforts are needed to fuel the recovery of the services sector and small enterprises, as they are still facing difficulties while employment pressure persists for some rural migrant workers and young job seekers.
The ministry said it is drafting the manufacturing development plan for the 14th Five-Year Plan period (2021-25), which will include goals for the overall development of the manufacturing industry, efforts to boost industrial fundamental technological innovation and initiatives for cultivating strategic industries such as raw materials of major technical equipment.
The ministry said it will carry out a special plan to fight unfair competition in the internet industry, with a focus on rectifying malicious blocking, traffic hijacking and other behaviors that disrupt market competition.
Wang Min contributed to this story.