Experts react to China's explosive quarterly growth: media
chinadaily.com.cn | Updated: 2021-04-21 09:57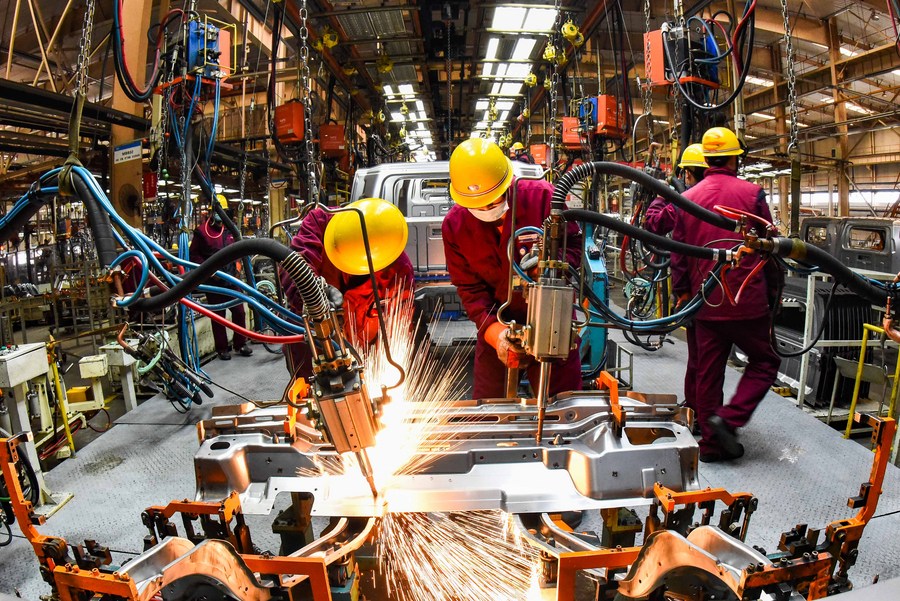 China's economy expanded 18.3 percent in the first three months of 2021, its fastest year-on-year rate for any quarter on record, the Financial Times reported on April 16, highlighting the strength of its recovery from the coronavirus pandemic.
The data underscored the rapid pace of recovery in China, where booming industrial activity and low COVID-19 infection rates combined to push growth above pre-pandemic levels by the end of last year, and far beyond the performance of other big economies.
The sharp jump in the first quarter, which was far higher than any period since quarterly reporting began in the early 1990s, was again supported by industrial production, which surged 24.5 percent in the first quarter.
Eswar Prasad, a China finance expert at Cornell University, said even after taking into account the "phantom effect" of the low base comparison from last year, the first-quarter figure was "clear confirmation of the resilience and momentum of the Chinese economy", FT reported.
On domestic consumption, the Wall Street Journal reported last Friday, sentiment among Chinese consumers recovered to its pre-pandemic level for the first time in March and then continued to build on those gains in the first half of April, according to surveys conducted by research firm Morning Consult.
"Chinese consumers have emerged from the pandemic even stronger than they were before," said John Leer, an economist at the firm.
In March, retail sales jumped 34.2 percent from a year earlier, according to the National Bureau of Statistics. The result was higher than 33.8 percent growth posted in the first two months of the year and beat economists' expectations for 28 percent growth, WSJ reported.
In a report from Reuters last Friday, China's economic recovery quickened sharply in the first quarter from last year's deep coronavirus slump, propelled by stronger demand at home and abroad and continued government support for smaller firms.
Trade also provided a strong boost for China's economy, CNN reported last Friday. Customs statistics released earlier last week showed imports jumped more than 38 percent last month in US dollar terms compared to a year earlier, a sign demand within China is picking up. And exports grew by nearly 31 percent.
The strength in imports was broad-based, indicating a "consumption recovery", CNN reported, citing Larry Hu, chief China economist for Macquarie Group, in a research report last Friday.