Stay-at-home dads buck tradition
Share - WeChat A growing number of young fathers are devoting their lives to their children. Yang Zekun reports.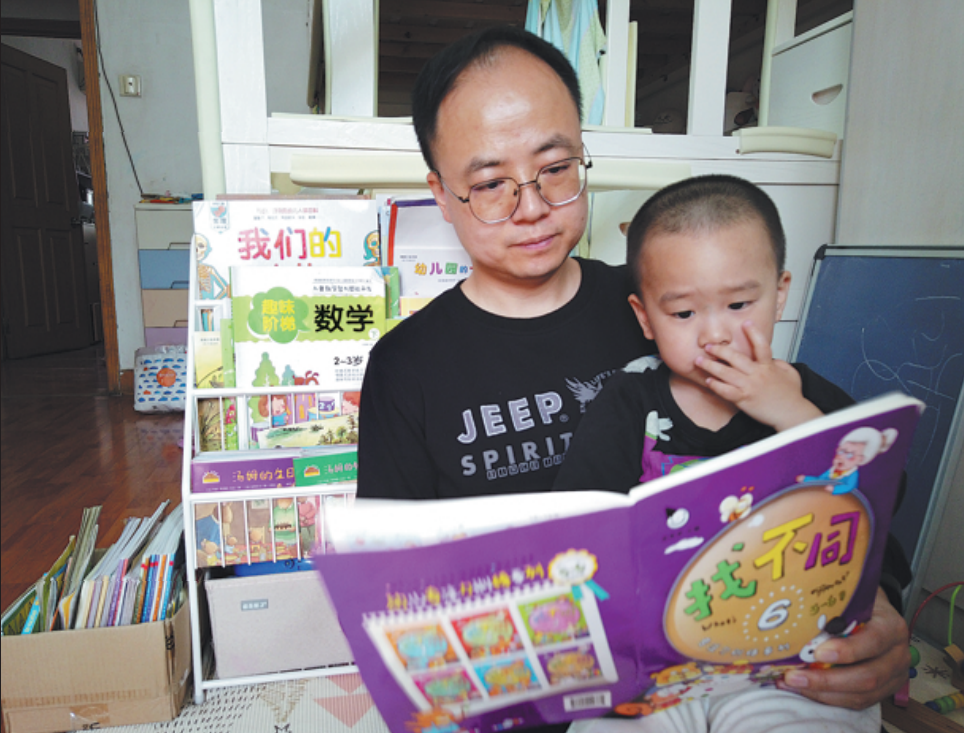 There was no yelling or arguing, but Chen Huangliang could sense his father's disappointment and anger via the momentary pause on the other end of the phone.
The 36-year-old had just admitted that he had quit his well-paid job in the power-generation industry and been a stay-at-home dad for more than a year.
Like many older people in China, Chen's father believes that a man should have a job and make good money to support his family, rather than spending his days with children.
Chen, who lives with his family in Shanghai, has a 7-year-old son and a 1-year-old daughter. He quit work in 2018 because wanted to be more involved with his son's upbringing. However, he didn't tell his parents or in-laws for a year, until his father enquired about his work and family.
"I wasn't surprised by my father's views on stay-at-home dads. He paused for a few seconds before asking me why I had not asked my mother-in-law to take care of the children. I didn't expect him to understand right away," Chen said.
His wife, a writer and columnist, has a good income, so she supports the family. She was fully in favor of Chen's choice, meaning he had few financial concerns.
"My wife and I don't think looking after children should be a casual thing. It should be treated more seriously than a job," he said.
In addition to handling daily domestic affairs, Chen runs a subscription account on WeChat in which he shares details of his life with the children.
The account brings him a little extra money, while his wife pays him 20,000 yuan ($3,000) a month to look after the children.