Guizhou big data expo to spur China's digital era
By CHENG YU in Beijing and YANG JUN in Guiyang | China Daily | Updated: 2021-04-23 09:11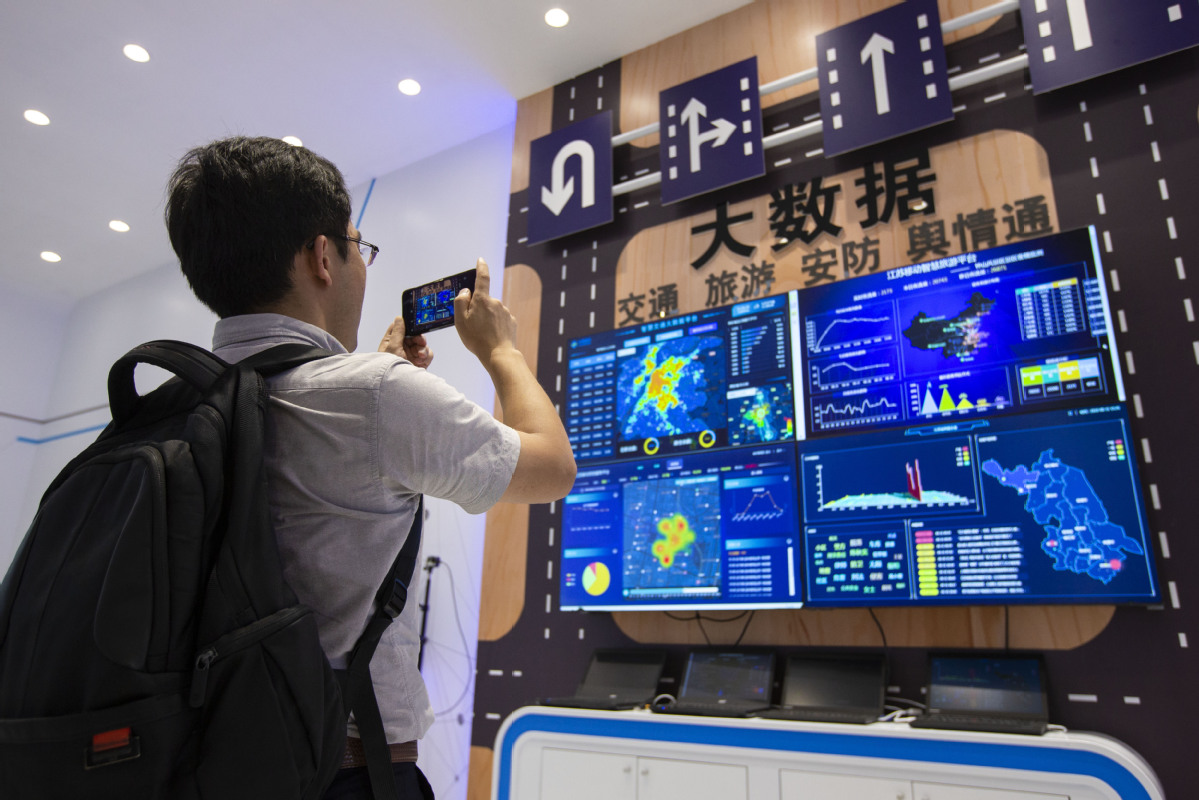 The four-day China International Big Data Industry Expo 2021 to be held in Guiyang, Guizhou province, from May 26 will underscore the potential of the emerging field to help develop the digital economy and bolster dual-circulation-the country's new development paradigm-government officials said on Thursday.
The annual event will be held both online and offline this year and showcase cutting-edge big data technologies.
Chen Yan, mayor of Guiyang, said this year's expo is expected to attract more than 200 enterprises and institutions from various countries and regions, including global corporate icons and domestic giants.
All of them will share their views and display their latest products, Chen said. "Not only has the expo created opportunities for the development of big data in Guizhou province but contributed Chinese wisdom and solutions to global big data industry."
The event is part of larger efforts being made in response to the Chinese top leadership's call for innovative development in Guizhou province, implement the new development philosophy, and deepen the dual-circulation paradigm, Chen said.
"Accelerated steps will be made to develop big data to seize the new strategic opportunities. Big data advancement will offer strong impetus to the country's digital transformation and development.
"The expo will demonstrate the latest technology trends, and pioneering research and development results. It will also offer a chance for consumers and industry participants to observe and experience new applications and business models, as well as to promote international exchanges and cooperation."
The expo will coincide with China's development of the digital economy and efforts to promote deep integration of the internet, big data, artificial intelligence and the real economy, and comes amid the country's success in bringing the COVID-19 pandemic under better control.
Nestled in a mountainous region, Guizhou has been striving over the past few years to become a global hub of big data, so as to help develop its local economy, boost employment and local residents' earnings.
Guian New Area, a national-level new urban area in Guizhou, plans to create a hub of 12 mega data centers and 4 million servers with a fixed-asset investment of over 40 billion yuan ($5.6 billion) by 2025.
Tao Changhai, Guizhou's vice-governor, said, "The province will continue to leverage the digital economy to offer important engines for the upgrade and transformation of traditional industries.
"Guizhou has unique advantages and conditions for the development of big data. It has attracted many large and super large data centers. More efforts will be made to create a better environment for the development of big data in the future."
More than 5,000 big data companies have been set up in Guian New Area. The output of the area's digital economy reached 164.9 billion yuan last year, accounting for 38 percent of the region's GDP.
Ma Bingying contributed to this story.