Africa CDC in discussions to acquire Chinese-manufactured vaccine
By Edith Mutethya in Nairobi, Kenya | chinadaily.com.cn | Updated: 2021-04-23 22:13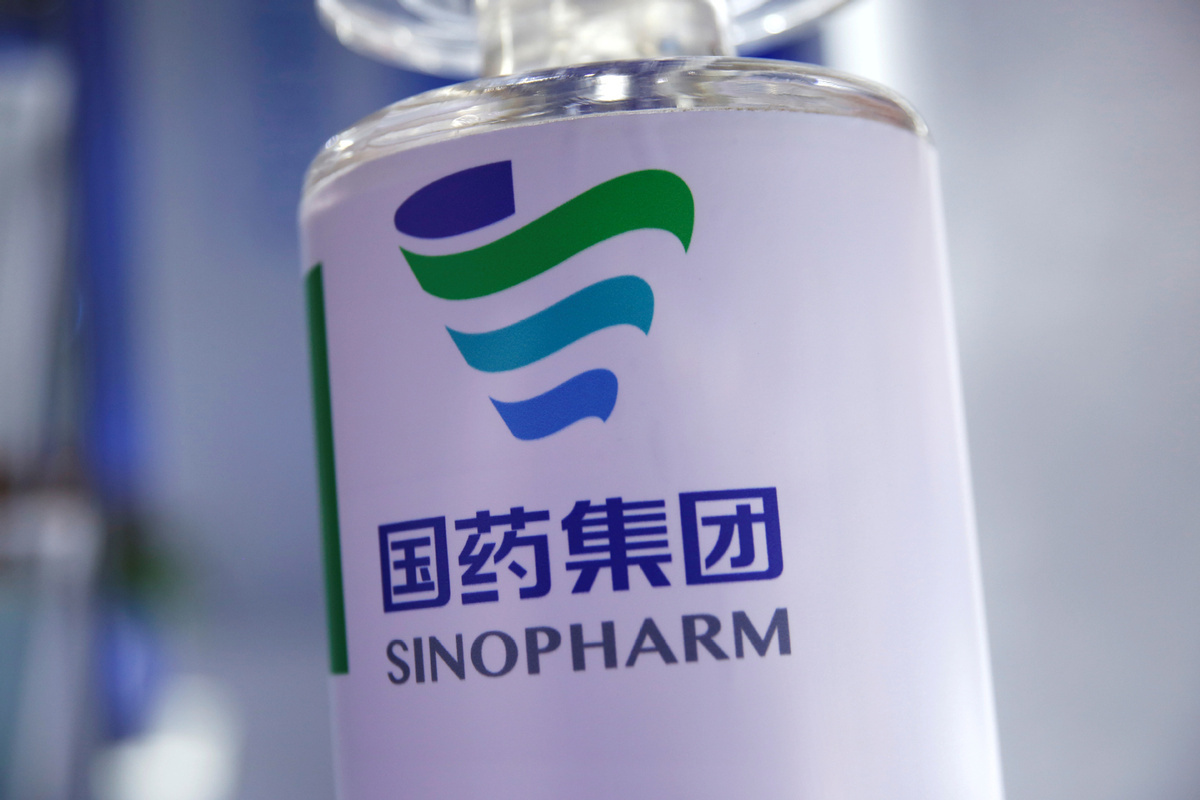 The Africa Centers for Disease Control and Prevention is in an advanced stage of discussions to acquire the Chinese-manufactured Sinopharm coronavirus vaccines.
Speaking at the weekly virtual press briefing on Thursday, Dr. John Nkengasong, the director of the Africa CDC, said the health agency will be holding a meeting with the World Health Organization on April 29 to discuss the Sinopharm vaccine.
"We are hopeful the discussion will lead to a favorable pronouncement on the emergency use authorization of Sinopharm's coronavirus vaccine. This will increase the pool of our recommended vaccines," Nkengasong said.
Already some African countries, including Zimbabwe, Egypt, Nigeria and Algeria, have administered the Sinopharm vaccines to their populations.
Nkengasong said so far, they have only signed a contract with Johnson and Johnson.
He added through the African Vaccine Acquisition Trust, they have signed a contract to receive 220 million Johnson and Johnson coronavirus vaccines, with the potential to order an additional 180 million doses.
Nkengasong thus called on African countries to start placing pre-orders for the Johnson and Johnson vaccines.
He urged countries to visit the African Medical Supplies Platform portal and place pre-orders for the vaccines, which are expected to start arriving in the continent on June.
To avoid vaccine waste, Nkengasong appealed to African countries to put mechanisms in place to ensure vaccines are used as soon as they are received.
He said as of April 19, a total of over 36.2 million vaccine doses had been acquired by member states, with approximately 15 million doses having been administered.
That figure corresponds to a coverage of 0.8 percent at the continental level, with 0.34 percent of the population having received a full vaccine regimen.
Seychelles, Morocco, Ghana, Rwanda and Nigeria have administered the highest number of coronavirus vaccines in the continent.
Seychelles has vaccinated the largest percentage of its population standing at 64.5 percent, having administered 168,476 doses, followed by Morocco with 11.3 of its population fully vaccinated, having administered 8.8 million doses and Rwanda having vaccinated 2.7 percent of its population with 349,702 doses.
Ghana has vaccinated 2.4 percent of its population, having administered 681,211 doses, while Nigeria has administered 1 million vaccine doses, representing 0.53 percent of its population.
As of April 22, Africa had recorded a total of almost 4.5 million infections, accounting for 3.1 percent of total cases reported globally.
The continent has reported 118,937 deaths, a case fatality rate of 2.7 and accounting for 4 percent of deaths reported globally.
The southern Africa region has the highest number of cases, standing at 1.9 million, followed by the northern region with 1.3 million cases, the east with 583,430 cases and the western region with 452,613 cases.
The southern Africa region had recorded 61,424 deaths, followed by the north with 38,422 deaths, the east with 10,709 deaths and the western region with 5,965 deaths.
According to Africa CDC data, to date, 42 million tests have been conducted in African Union member states since the pandemic started.
As of April 22, the total positivity rate of infections in Africa stood at 10.4 percent, with the test-per-case ratio being 10.
So far, South Africa has recorded the highest number of coronavirus infection cases, standing at more than 1.5 million cases as of April 22, followed by Morocco with 507,338, Tunisia with 291,833, Ethiopia with 246,484 and Egypt with 218,902.