Tsinghua holds Global Forum of University Presidents
By Zou Shuo | chinadaily.com.cn | Updated: 2021-04-25 10:56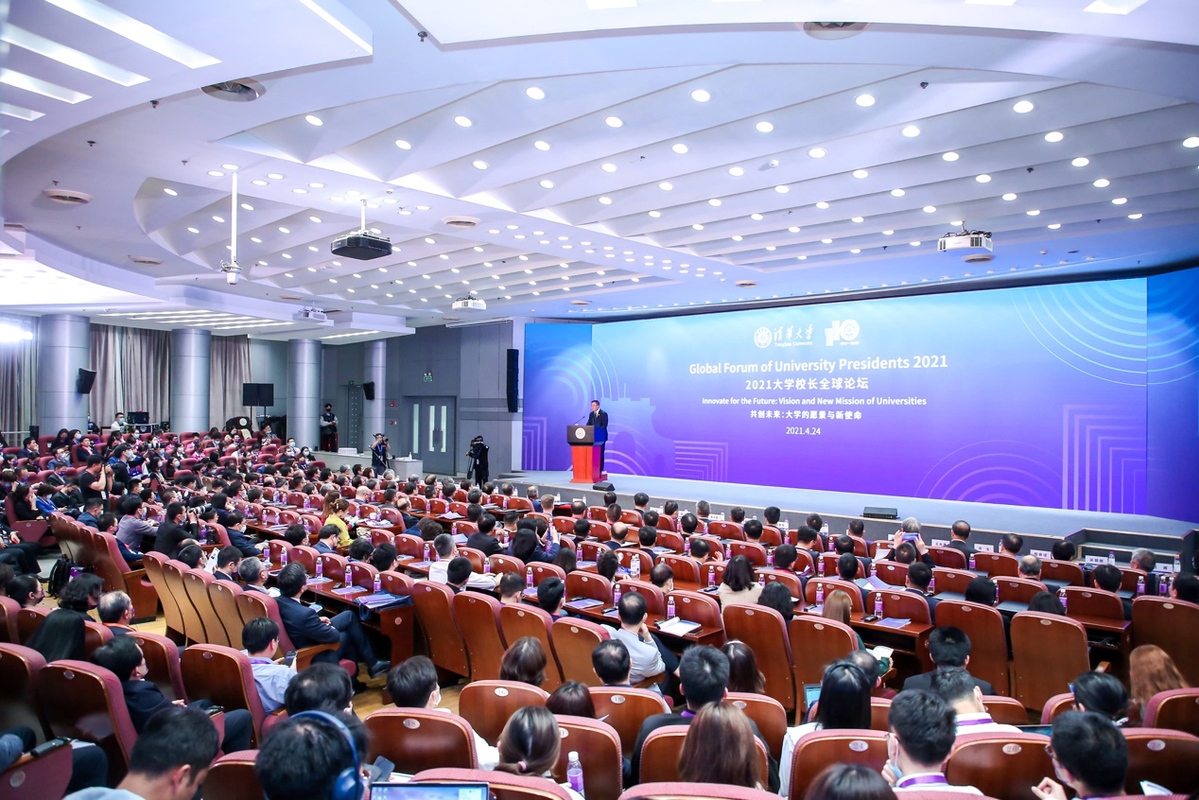 Tsinghua University hosted the Global Forum of University Presidents on Saturday night, ahead of its 110th anniversary on Sunday.
The forum brought together university leaders from all around the world to discuss the future development of higher education and the evolving mission of universities during periods of rapid change.
Qiu Yong, president of Tsinghua University, said there are three mandates for universities: to remain steadfast in cultivating their values and identity, to remain connected with each other, and to remain focused on the future by embracing innovation.
More open, integrated and resilient universities would promote inclusive environments to address the challenges of this new era, break through physical boundaries, disciplinary barriers, and technological limitations to make greater contributions to society, and demonstrate their resilience by continuing to thrive as one of the oldest institutions in existence, he said.
Robert J. Zimmer, president of the University of Chicago, said that the increasing scale and complexity of societies' problems required universities and their partners to take a more open and integrative approach, utilizing knowledge and expertise from across the disciplines and building partnerships that bring together the power of public and private universities, government and industry in a way that amplifies the collective strengths of each partner.
Teruo Fujii, president of the University of Tokyo, said he saw the forced transition to carrying out a lot of activities online following the spread of COVID-19 as a new opportunity.
"I hope that we will be able to improve the quality of the 'time' used by the members of the university by realizing a 'digital campus', and by promoting digital transformation in a variety of fields, including research, teaching and office work," he added.
Wei Shyy, president of the Hong Kong University of Science and Technology, said that universities need to have a very strong commitment in terms of mission and courage to pursue even within academic institutions so they could join hands in helping solve and respond to world problems, and this should be cross-disciplinary both in nature and by definition.
The forum was attended by representatives from more than 330 universities worldwide online and more than 300 representatives from leading Chinese universities and high schools on site.