Interpreting the classics
By Yang Yang | China Daily | Updated: 2021-04-26 08:09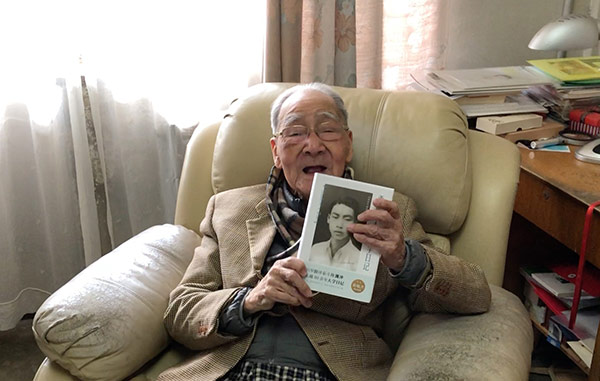 For more than six decades, centenarian Xu Yuanchong has applied his linguistic skills in Chinese, English and French to build literary bridges between the East and West, Yang Yang reports.
On April 18, prominent translator and professor of Peking University, Xu Yuanchong, celebrated his 100th birthday.
For decades, through translation, Xu has introduced not only French and English masterpieces into China, but also Chinese classical literature to the world in French and English.
He has not stopped working since starting his career decades ago, even when approaching his landmark birthday.
Born in 1921, Xu was admitted to the National Southwestern Associated University (Xinan Lianda) as a student of English language in 1938.At the university, among his teachers were prominent members of the literati, like Qian Zhongshu, and his fellow students there were people who would go on to achieve great things, such as Yang Zhenning, later a Nobel Prize-winner in physics.
Although the university only existed for eight years, it was a miracle in the history of education. In the middle of a war, the university, with elites drawn from Peking, Tsinghua and Nankai universities, educated much of the country's talent, maintained the cultural gene of the Chinese nation and preserved the kindling of Chinese civilization, says Bai Gengsheng, vice-chairman of the China Writers Association.
"And Xu Yuanchong is one of the excellent representatives of the university's graduates," Bai says.
In 1941, during the War of Resistance Against Japanese Aggression (1931-1945), Xu joined the army working as a translator for the First American Volunteer Group of the Chinese Air Force. In 1944, he entered the Institute of Foreign Literature Studies at Tsinghua University, studying plays by William Shakespeare and John Dryden. From 1948 to 1950, he studied plays by Jean Racine and Shakespeare at Universite de Paris.