Tsinghua celebrates its 110th anniversary
By ZOU SHUO | CHINA DAILY | Updated: 2021-04-26 08:47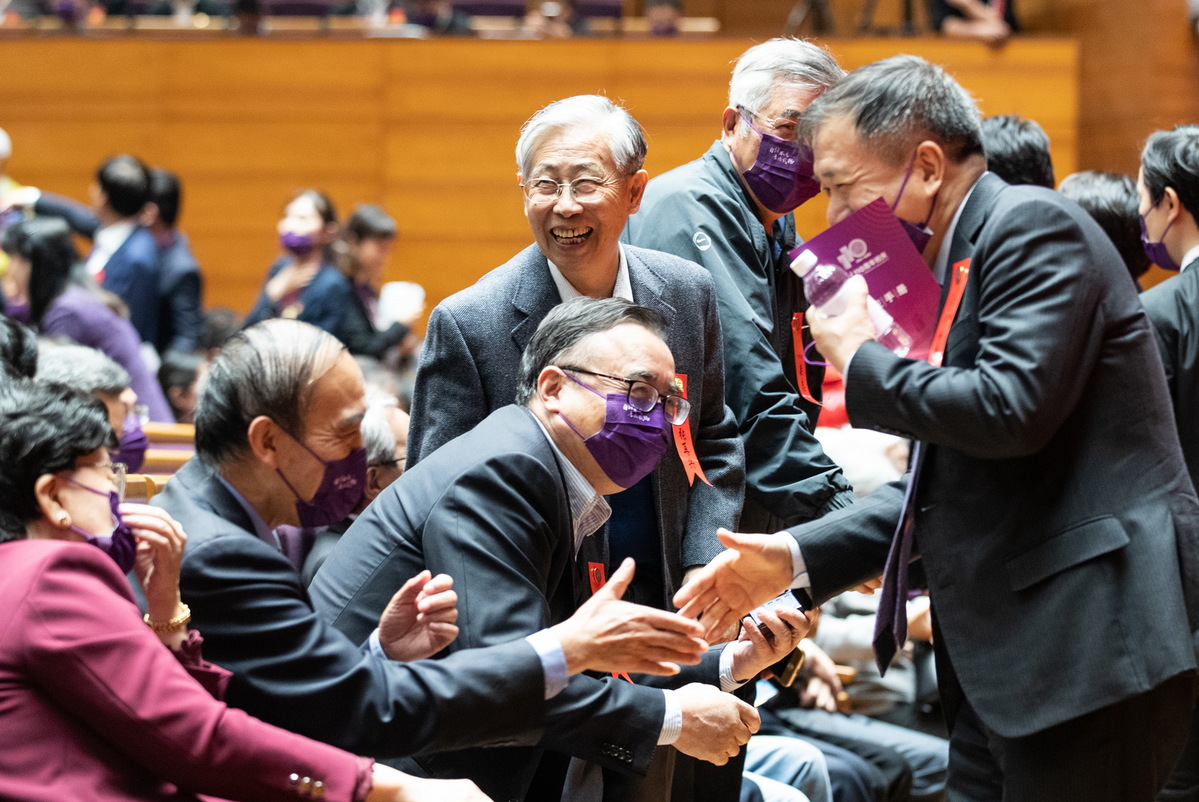 As Tsinghua University in Beijing celebrated its 110th anniversary on Sunday, its president said the university will continue to strive to fulfill its responsibility to serve the country and the global community.
Qiu Yong, president of Tsinghua, said as a university committed to developing students' sound personalities and cultivating creative thinking, a global vision and social responsibility, Tsinghua has always prioritized nurturing talent needed by the motherland.
Since the pursuit of excellence is the internal impetus for innovation, universities have to resort to innovation to lead the development of science and technology, new thinking and culture, Qiu said.
At the new starting point, Tsinghua will fully realize its capability with more ambition and boldness and step into the future with confidence and calmness. It will not fail its destiny in the pursuit of development and innovation, he said.
Liu Zhizhen, an undergraduate student at Tsinghua, said there are amiable teachers, well-equipped classrooms and warm classmates at the university, which enables students to grow personally.
He said studying at Tsinghua is undoubtedly difficult, and he needs to constantly challenge himself.
"Today, we celebrate Tsinghua's 110th birthday, and soon we will celebrate the 100th anniversary of the Communist Party of China," Liu said. "A hundred years of hard work makes a strong country."
Tsinghua students will uphold the school motto of "Self-discipline and social commitment" so that the young will strive to make a contribution to the motherland, its people and humanity as a whole, he said.
Stephen J. Toope, vice-chancellor of the University of Cambridge, said Tsinghua has served as a bridge between the East and West from its establishment.
Over the past 110 years, Tsinghua has continued to educate the country's leaders in science, engineering, business, culture and politics. Presidents, Nobel laureates and entrepreneurs have all immersed themselves in its halls, laboratories and libraries, he said.
"My hope for Tsinghua on its 110th anniversary is that it will continue to educate citizens-engaged citizens, curious citizens, even critical citizens-and it will continue to be that necessary bridge between China and the rest of the world," Toope said.
The past year has dramatically confirmed that equitable partnerships respectful of diverse values are essential, he said. No institution can master on its own the questions posed by the great challenges of the era, and in an increasingly connected and complex world, no country can thrive and prosper in isolation.
Even at the best of times, change is difficult, Toope said, adding that universities like Tsinghua and Cambridge must think hard together about how they can adapt to change.
Sun Fengyi contributed to this story.