Canton Fair makes new waves with livestreaming
By Wang Junwei | chinadaily.com.cn | Updated: 2021-04-26 14:18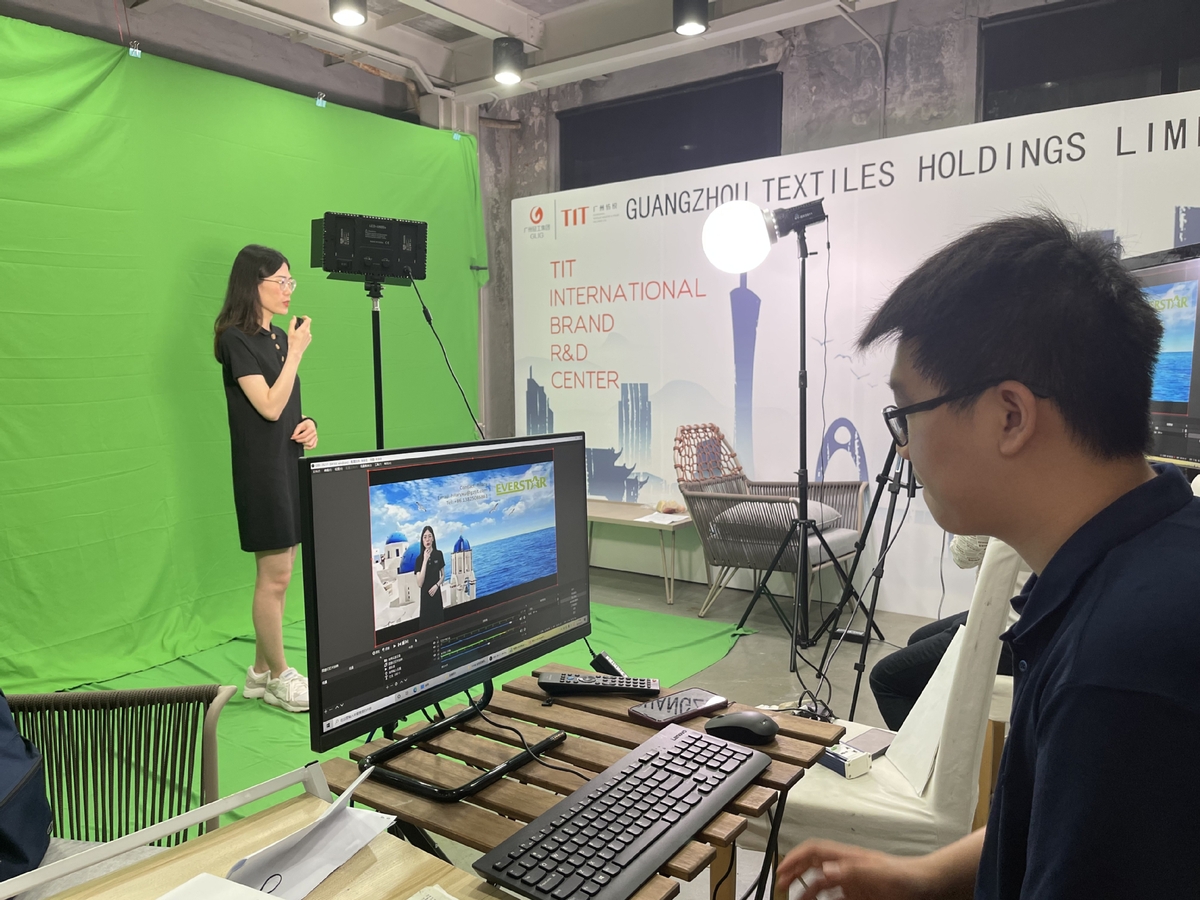 Livestreaming played a greater role in the just-concluded online Canton Fair, People's Daily reported on Monday.
The 129th session of the China Import and Export Fair, or the Canton Fair, is the third time for the fair to be held online since last year due to the pandemic.
"I gave 90 points to this session of the Canton Fair, and we saw better transactions via cross-border livestreaming," said Gong Xilian, the general manager of a handbag factory in Zhongshan, South China's Guangdong province.
Due to the time difference, many merchants logged in to the livestreaming room late at night. Then the system would automatically send a message, so the on-duty sales representative could handle the deal, Gong said.
The company received large orders from Russia, Pakistan, Malaysia and others via livestreaming room during the Canton Fair, with its order receiving results greatly improved compared with the previous two sessions.
As of April 24, the official website of the Canton Fair had a total of 35.38 million visits, with the number of buyers increasing steadily. The average number of viewers per livestreaming rose by 28.6 percent over the previous session, spokesperson of the fair Xu Bing said.
The total number of new products in this session of Canton Fair increased 12.3 percent over the previous one. Products using new technologies, materials, and processes, whether in the electromechanical industry or the field of traditional consumer goods, were more popular with buyers, said Chu Shijia, secretary-general of the fair.
This year's Canton Fair also increased its efforts to invite purchasers at home to help exhibitors expand domestic market. A total of 12,000 domestic buyers registered for the exhibition, and initiated 2,400 instant communications with exhibitors and reached nearly 2,000 intention orders, the report said.