With livestreams, China helps boost ASEAN internet sector
China Daily | Updated: 2021-04-27 09:25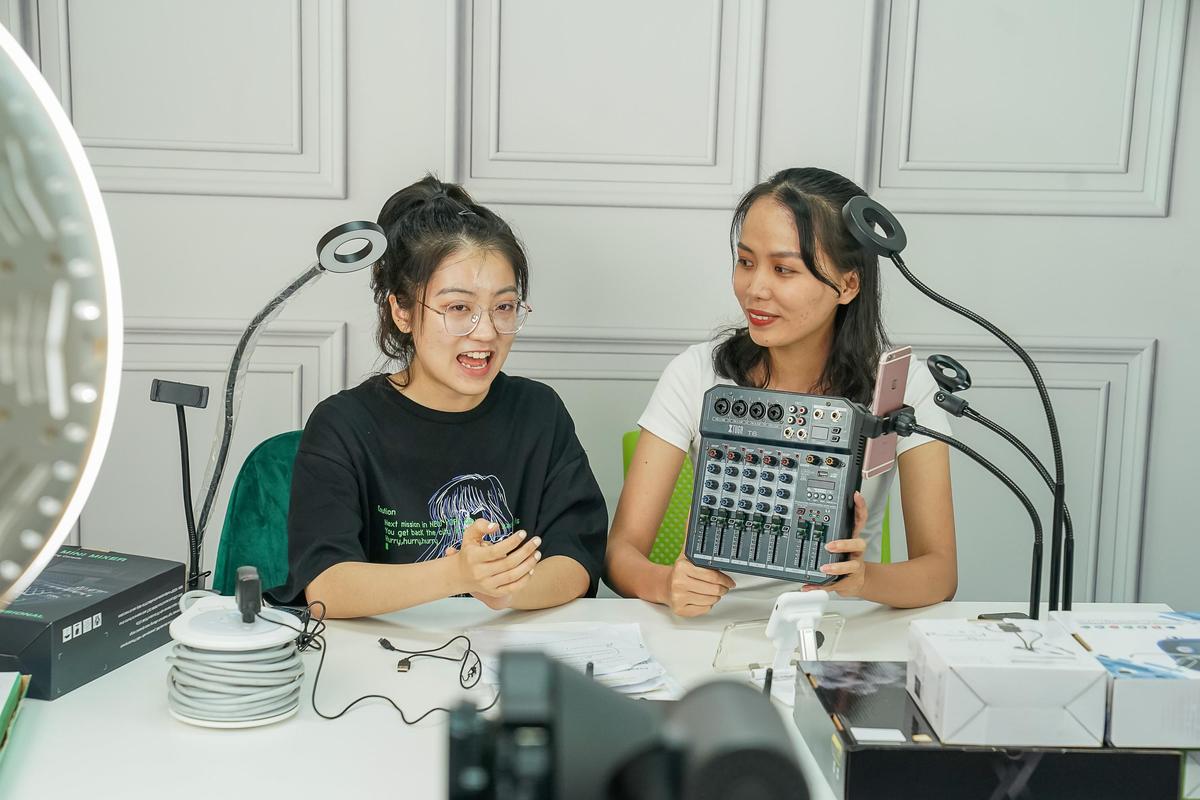 Southeast Asia's digital economy to account for 8.5% of GDP in 2025
NANNING - Thai-speaking tour guide Zhou Xingxing was skeptical when cross-border e-commerce company Tus-Innovation asked her to promote an 85 yuan ($13) stylus to Thai consumers during a livestreaming session weeks ago on Lazada, a leading Southeast Asian e-commerce platform.
"At first, I didn't have a lot of confidence selling electronic products to online consumers in Southeast Asian countries since I thought they might not have the habit of shopping online," Zhou said.
Yet, Zhou introduced eight different electronic products in her first one-hour session, which was viewed by more than 1,000 people. "Although it was far less popular than livestreaming sessions of major online influencers on domestic e-commerce platforms, I saw the potential market of the digital economy in Southeast Asian countries."
Brands including Chinese tech giant Huawei have launched livestreaming promotions in countries belonging to the Association of Southeast Asian Nations. Official data shows that more than 350,000 brands and online shops participated in Lazada's mega one-day sales promotion on Nov 11.
In order to foster a bilateral e-commerce industry chain, Lazada's cross-border Eco-Innovation Service Center was built in Nanning, capital of the Guangxi Zhuang autonomous region, in 2019.
The center has served more than 30 well-known Chinese companies, incubated over 400 small and medium-sized cross-border online retailers, trained more than 1,000 e-commerce recruits and attracted more than 200 livestreaming hosts from Southeast Asian countries, the center said.
"The rapid development of the e-commerce industry in China makes shopping more convenient," said Hong Thi Linh. As a Vietnamese citizen living in Guangxi, she learned how to be a livestreaming host earlier this year.
"Today, with the improvement of digital infrastructure in Southeast Asian countries, consumers there can also enjoy the convenience," she said.
"Livestreaming can help display more diversified products to consumers from my country at lower prices, so it's my pleasure to do something good for my compatriots," she added.
Since 2020, more than 1,000 people from China, Indonesia, Malaysia, the Philippines, Singapore, Thailand and Vietnam received training as livestreaming hosts at the Lazada center in Nanning, said Zhao Hui, the center's managing assistant.
"Our debut livestreaming session on Lazada was only viewed by dozens of people in 2019, but our livestreams are being viewed by thousands or even tens of thousands of people this year. Watching livestreaming sessions and shopping online have gradually become part of daily life in some ASEAN countries," Zhao said.
In China, the value of cross-border e-commerce climbed 31.1 percent to 1.69 trillion yuan in 2020, when China and ASEAN first became each other's largest trading partners.
It is estimated that ASEAN's digital economy will increase from 1.3 percent of GDP in 2015 to 8.5 percent in 2025, according to ASEAN Secretary-General Lim Jock Hoi.
China is playing a leading role in the development of digital infrastructure and is an important partner of ASEAN in promoting the development of the digital economy in the region, Lim said.
Xinhua