Johnson urged to act over Northern Ireland
By EARLE GALE in London | China Daily Global | Updated: 2021-04-27 09:29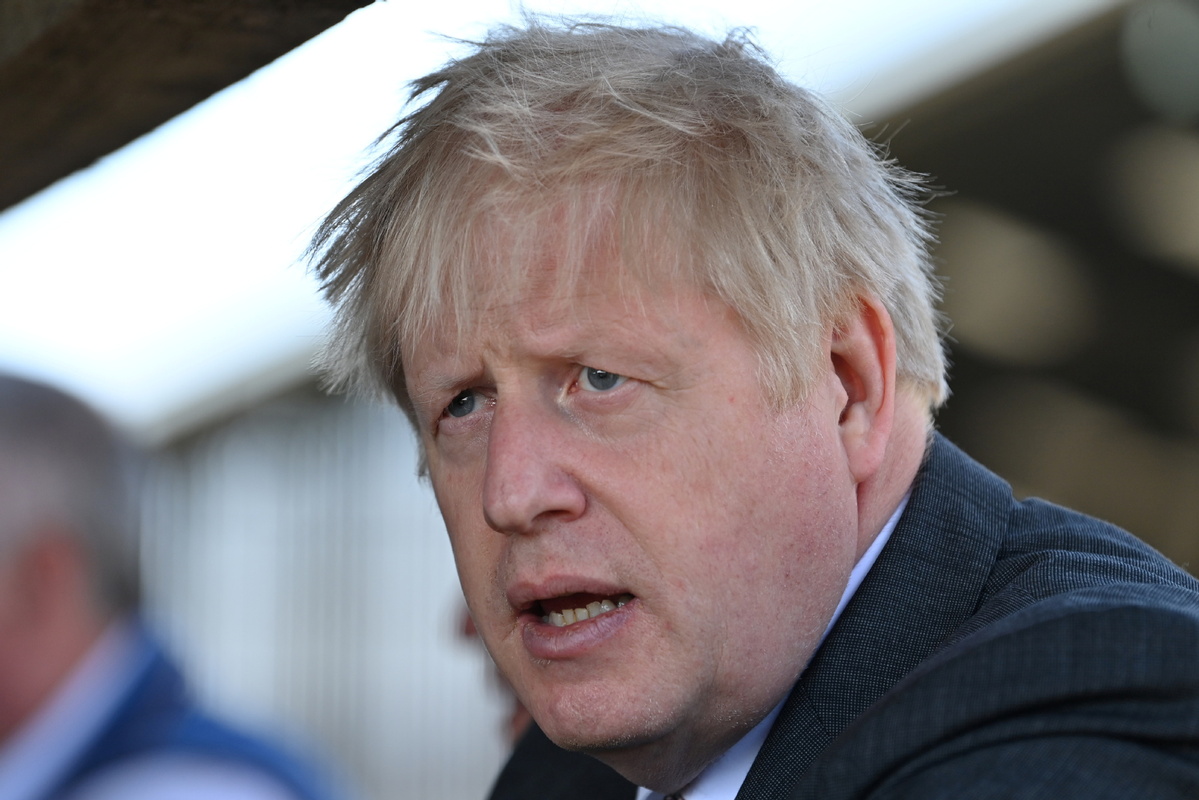 Group warns prime minister should be in constant touch with region's parties
An eclectic group of political heavyweights in the United Kingdom has warned the nation's prime minister that Northern Ireland could drift into dangerous waters, if attention is not directed at inflamed sectarian tension there.
In an open letter to Boris Johnson published on Monday, the group, which includes several former Cabinet ministers, said that a political vacuum must be addressed, or Northern Ireland could "fall over".
The letter says Brexit, and in particular the Northern Ireland Protocol contained within the withdrawal agreement that followed the UK's exit from the European Union, has damaged the peace process. That process had previously eased tension between groups that want the province to remain a part of the UK and those that want it to break away and join the Republic of Ireland.
Pro-British elements complained that the Northern Ireland Protocol calls for the province to be treated differently to the rest of the UK, which they believe makes it easier for separatists to argue their case.
"The lesson of the past 50 years or more in Northern Ireland is that, if there is no forward movement, things do not stand still: they fall over," the letter says. "It is the responsibility of the UK government to ensure that does not happen because there is nothing more dangerous than a political vacuum."
The Guardian newspaper notes that the letter "tacitly accuses Johnson and the Northern Ireland secretary, Brandon Lewis, of endangering the 1998 Good Friday agreement".
Signatories include four former Labour Party Northern Ireland secretaries; Patrick Cormack, who was a Conservative Party member of Parliament; and Chris Patten, who was once the chairman of the ruling Conservative Party. Others who put their names to the letter include a former chief constable of the Police Service of Northern Ireland, and a former leader of the Church of Ireland.
Seven of the nine signatories now sit in the UK's upper chamber, the House of Lords.
The letter claims former prime ministers Tony Blair, Gordon Brown, and John Major "each took personal charge of the peace process, convening regular summits and being in constant touch with all the parties".
They said Johnson should do likewise.
ITV News said the political and religious leaders' call followed police coming under "sustained and violent attack on both sides of a Belfast peace wall" this month. The unrest left 90 officers with injuries.
The letter says: "The most immediate step is, therefore, for the government, at the highest level, to be seen to take an interest."
Former Northern Ireland minister Shaun Woodward said Downing Street is "playing with fire" by "ignoring the demand to be involved".
"The politics is failing the people of Northern Ireland and the root of that failure sits in 10 Downing Street," he said on Radio Ulster's Nolan Show.