UK trials new COVID-19 vaccine against variants
By ANGUS McNEICE in London | China Daily Global | Updated: 2021-04-27 09:59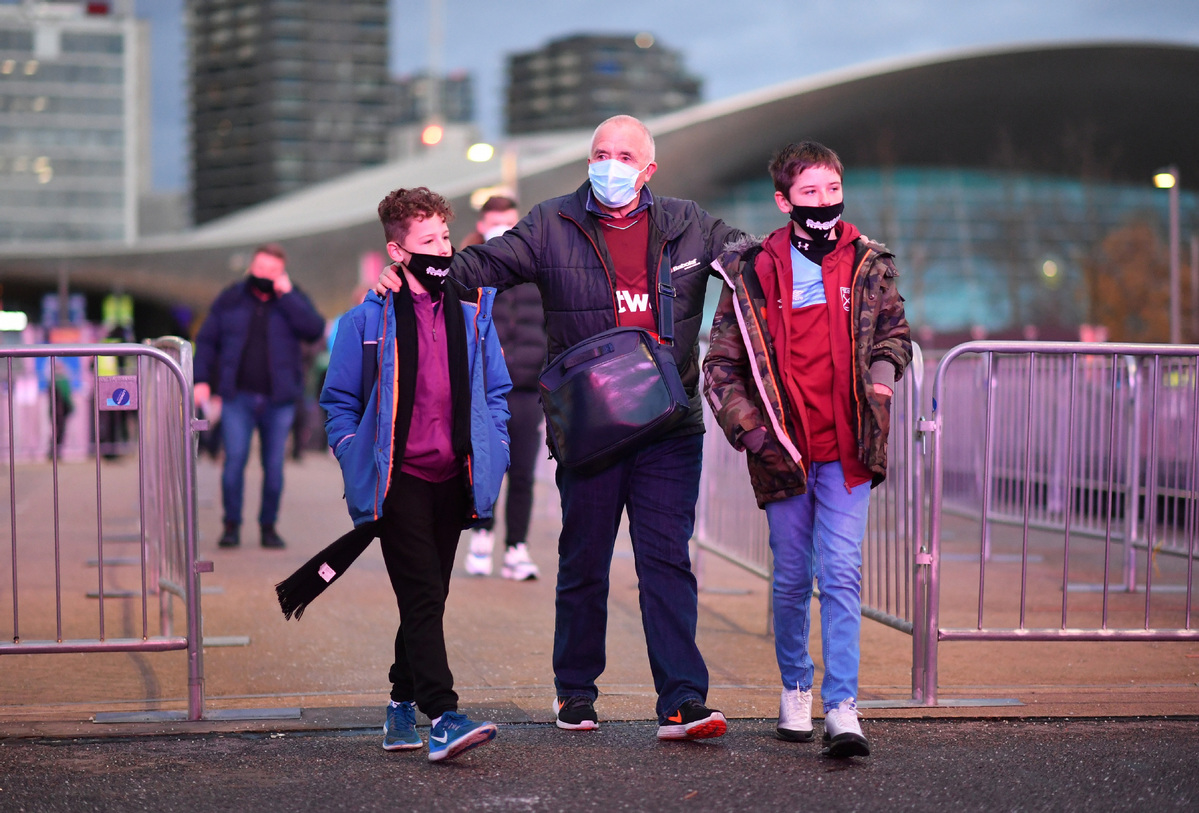 Researchers are recruiting 4,000 volunteers for a trial in the United Kingdom to test a new COVID-19 vaccine that may provide broader protection against mutated strains of the novel coronavirus.
The VLA2001 vaccine from French biotechnology company Valneva uses inactivated, whole Sars-COV-2 viruses to provoke an immune response - a long-standing approach in immunology that scientists are hopeful will hold up against COVID-19 variants.
The vaccine was tolerated well in safety trials that ended earlier this month, prompting Valneva to initiate late-stage testing in large numbers of volunteers.
Instead of testing the jab against a placebo, half the volunteers will be given the Valneva vaccine, and the other half will be given the AstraZeneca jab, in what is known as a comparative immunogenicity trial.
Researchers will then assess if the Valneva shot produces equivalent or superior levels of neutralizing antibodies in comparison with the AstraZeneca treatment.
"This Phase 3 initiation marks a significant milestone in the development of the only inactivated vaccine candidate against COVID-19 in clinical trials in Europe," said Thomas Lingelbach, chief executive of Valneva. "As COVID-19 continues to impact people's daily lives, we remain fully focused on developing another safe and efficacious vaccine solution. We believe that VLA2001 has an important role to play, including boosters or potential modifications to the vaccine to address variants."
Valneva hopes to gain approval for its vaccine by the fall, and to begin distribution soon after.
The jab is being manufactured in Scotland, and the UK has already signed a $1.7-billion deal for 100 million doses to be delivered in 2021 and 2022 with an option for a further 90 million doses for supply between 2023 and 2025.
Valneva is in advanced talks to supply the European Union with 60 million doses.
The UK's vaccines minister, Nadhim Zahawi, said the vaccine could prove "another powerful weapon in our arsenal to beat this pandemic".
"These results are very promising and provide renewed hope that a vaccine using a whole inactivated virus might provide strong protection against variants," he said.
While some vaccine makers have used cutting-edge, emerging techniques, including messenger RNA and viral vector technology, to produce treatments, Valneva has relied on a tried and tested approach used as far back as the 1950s in the development of polio treatments.
Because the vaccine familiarizes the immune system with the whole virus, rather than just specific proteins, as is the case with the Pfizer, Moderna, and AstraZeneca jabs, the hope is the Valneva jab could provide broader protection against harmful variants.
Valneva is the only European vaccine maker to use this approach. Chinese pharmaceutical company Sinopharm has also produced an inactivated whole virus COVID-19 vaccine that is already widely used around the world.