Brexit challenges continue to hurt Britain's exports
By JULIAN SHEA in London | China Daily Global | Updated: 2021-04-27 10:44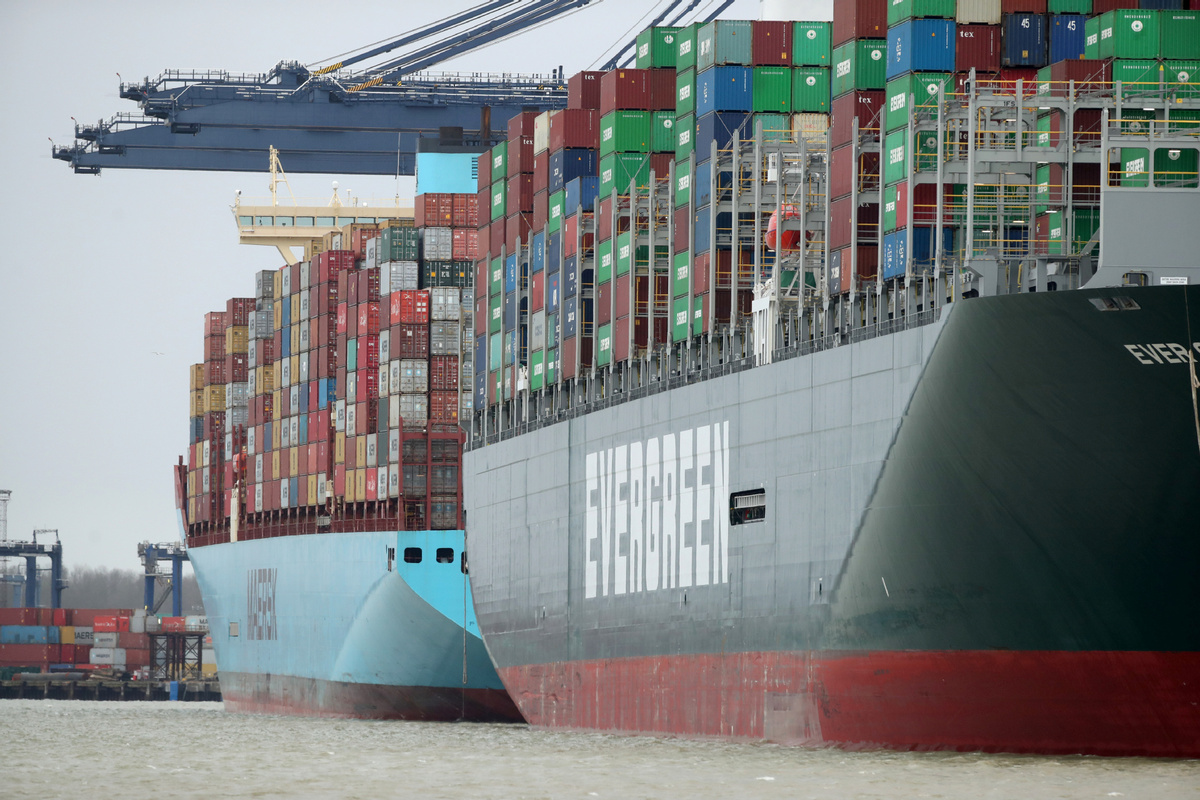 Sales of British dairy products, chicken, and beef to the European Union in February suffered a massive slump compared with the same period 12 months earlier as British exports continue to struggle under the weight of uncertainty and added paperwork caused by Brexit, latest figures have revealed.
Government data showed that in February this year, the second month of business since the Brexit process was completed, sales of cream and milk to the EU fell by 96.4 percent compared with February 2020, and the figures were little better for chicken and beef, which each suffered slumps of more than 75 percent. Of the top 10 exported products, nine suffered falls, with only whisky showing an increase.
In total, February's food and drink exports to the EU were worth just over 578 million pounds ($802.7 million), as opposed to 1 billion pounds 12 months earlier, and the Food and Drink Federation, which represents more than 800 companies, said it is smaller ones that are suffering the most because of the export process now being so much longer, more complex, and more expensive.
While the novel coronavirus was a contributory factor, the federation said the majority of the blame should be shouldered by the uncertainty thrown up by Brexit.
"UK businesses continue to struggle with inconsistent and incorrect demands at EU borders," Dominic Goudie, the federation's head of international trade, was quoted as saying by the Financial Times.
"The challenge is that one border official to the next might have different demands: what is acceptable in France is not acceptable in Belgium in the way you complete paperwork."
Goudie added that it was vital that officials at the highest level on both sides took action to improve the situation.
"It is essential that the EU-UK partnership council and its trade specialized committees are convened to urgently address problems," he added.
The figures are in stark contrast to Prime Minister Boris Johnson's comments reported on the BBC's Countryfile program in 2016, before the referendum, when he said "the extra incentive for our farmers to go for Leave (the EU) is getting rid of the burden, the form-filling".
February's data comes just a week after a separate report by the federation and Santander UK showing that in 2020, UK food and drink exports fell by 9.7 percent, compared to the year before.
Exports to the EU were down by 8 percent, and to non-EU markets 12.1 percent.
One of the promises of Brexit supporters was that leaving the EU would allow Britain to strike its own trade deals independently, rather than being part of EU bloc deals. As February 2021's exports to the EU suffered such a slump, impacting on the overall reduced figure, exports to non-EU markets rose by less than 10 percent, bringing in just over 55 million pounds.