CE stresses necessity of lawful regulation of rights, freedoms
By Chen Zimo | chinadaily.com.cn | Updated: 2021-04-27 15:55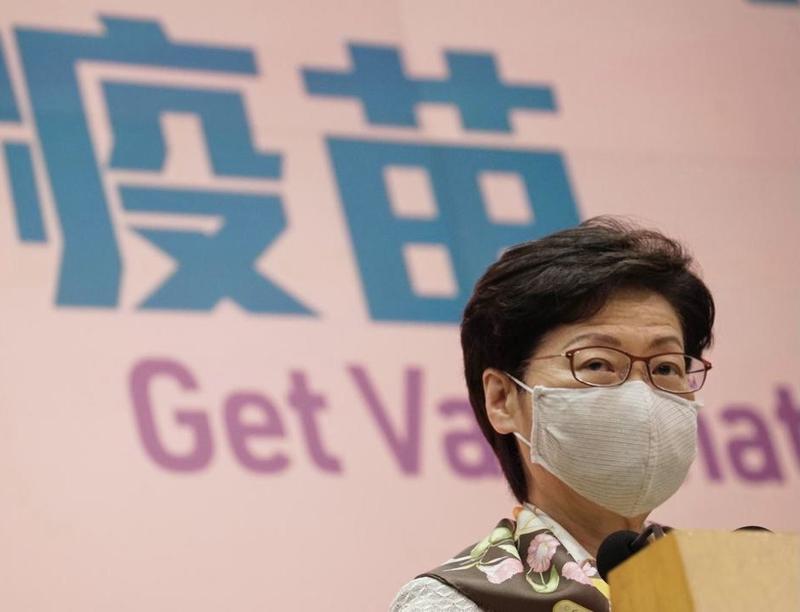 Hong Kong Chief Executive Carrie Lam Cheng Yuet-ngor on Tuesday defended the city's latest law enforcement actions and court rulings, saying that legal restraints on individual rights and freedoms are necessary to ensure Hong Kong's public order and stability.
At a media briefing on Tuesday ahead of the weekly Executive Council meeting, Lam echoed comments made by Secretary for Justice Teresa Cheng Yeuk-wah on Monday on the need for the special administrative region government to regulate freedom of expression in accordance with the law, when considering "the nature of the assemblies" and possible disruption of public order.
Her remarks came after the Civil Human Rights Front, a major organizer of mass protests during the 2019 social unrest, was asked by the police to provide information on the operation of the group, including the source of its funding, under the Societies Ordinance, which regulates listed social groups.
At the same time, Hong Kong Bar Association Chairman Paul Harris has come under criticism for casting doubt on High Court rulings that sent 10 activists to prison for their participation in two illegal assemblies in August 2019.
Lam noted that protected individual rights and freedoms in Hong Kong could be restrained in accordance with the law to protect the rights of the vast majority and ensure public order and stability in Hong Kong.
The government would act if there are reports or complaints about the Hong Kong Bar Association acting unlawfully, she said.