China's vaccines are global public good
By Hu Yinglian | China Daily | Updated: 2021-04-28 07:11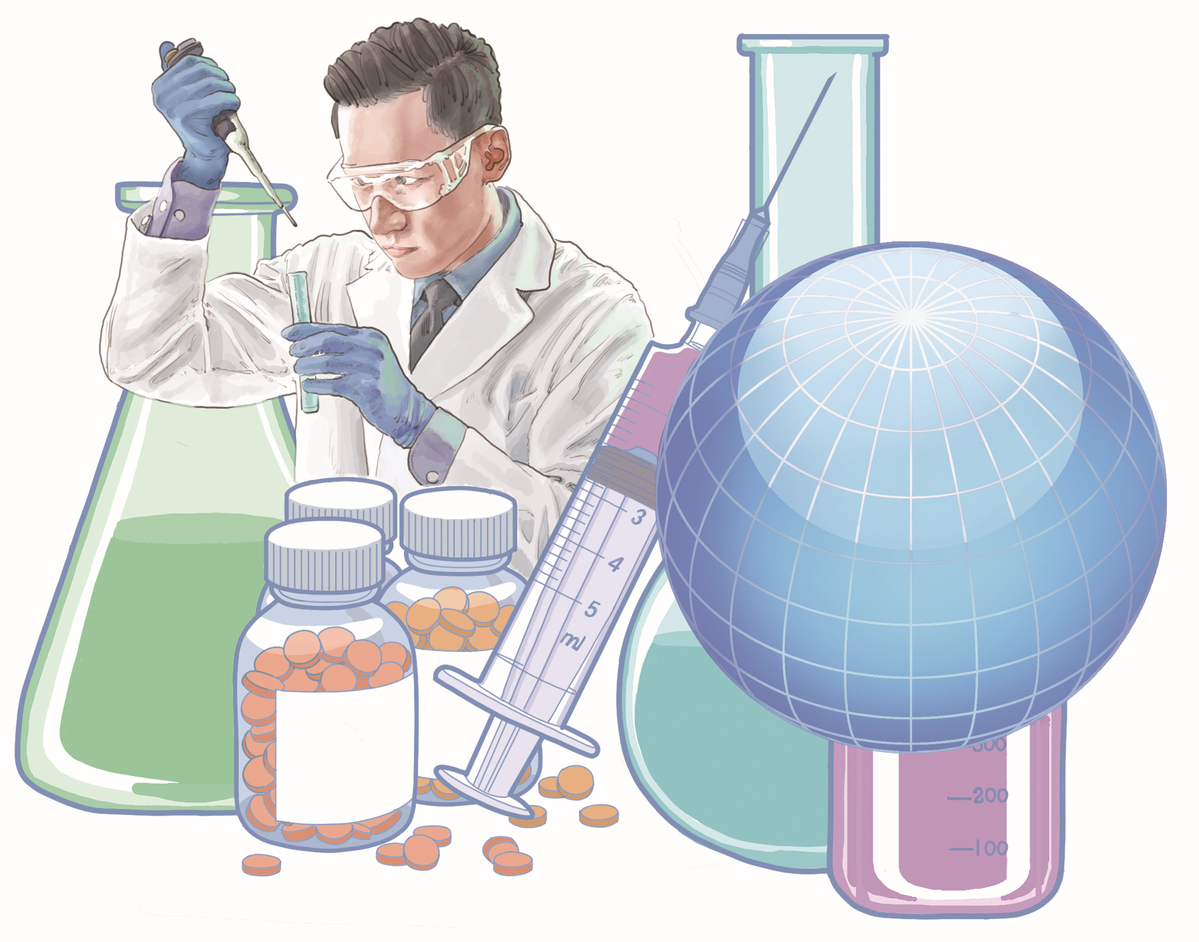 The race between the novel coronavirus, which is still raging in some countries, and the global vaccination drive to effectively contain the virus is tough. Away from public glare, there is another race-the race among rich countries to hoard as many vaccine doses as possible, known as "vaccine nationalism", on the pretext of making efforts to better protect the health of their citizens.
Beijing, on its part, has promised to make Chinese-made vaccines a global public good and ensure developing and least-developed countries can afford to pay for them. But some Western politicians and media have distorted facts and misinterpreted China's intentions to claim it is indulging in "vaccine diplomacy" to extend its regional and global influence. Which is a blatant lie.
Why we need to make COVID-19 vaccines a global public good?
The COVID-19 pandemic cannot be effectively contained through inequitable distribution of vaccines among countries. China, which has developed COVID-19 vaccines and largely contained the virus within its borders, is not only supplying vaccines to other countries but also providing them as aid for developing and least-developed countries.
According to Our World in Data statistics, among the top 15 countries in terms of total deaths, only three have developed efficacious vaccines so far: the United States, the United Kingdom and Russia. This means a huge demand for vaccines across the world to protect their vulnerable populations. Yet of the more than 693.37 million doses of vaccine administered around the world till April 6, only 47.5 percent had been delivered to countries and regions that account for 74.9 percent of world's population.
In addition, an overwhelming majority of vaccine trade is confined among rich countries, with some countries stockpiling vaccine doses double the number of their populations, while low- and middle-income countries struggle to access the vaccines either because they cannot afford to pay for them or lack the political clout to get them.
Which countries are delivering global public goods?
COVID-19 vaccination is the biggest immunization campaign in history, and it has given rise to new research subjects such as private participation in global health governance. Pharmaceutical companies began supplying vaccines for emergency use around the world in the fourth quarter of last year with multinational giants such as Pfizer playing an important role in North America and Europe. While Chinese vaccine-makers such as CNBG and Sinovac are supplying vaccines to other countries, they are not considered as competitive as their counterparts in developed countries although they have done more to make vaccines affordable and accessible.
China is providing vaccine aid for more than 80 countries and three international organizations, and exporting vaccines to more than 40 countries. Also, China's production cooperation with more than 10 countries is in progress. For instance, Sinovac had delivered more than 200 million vaccine doses globally till the end of March, and officials say over 30 percent of Sinovac's vaccine production is for global distribution.
As for CNBG, a State-owned-enterprise and China's largest vaccine provider, it has supplied 100 million vaccine doses to some 190 countries. In other words, in delivering vaccines to other countries, Chinese companies are fulfilling President Xi Jinping's promise of making Chinese-made vaccines a global public good and helping build a community with a shared future for mankind. Take Chile for instance. Sinovac accounts for 93.7 percent of the country's vaccines, with Pfizer accounting for only 6.3 percent. And Turkey began administering Pfizer vaccines only after inoculating 16.5 million people with Sinovac vaccines.
Who will be a reliable global public goods provider?
China's R&D sector has explored three methods to develop COVID-19 vaccines, and found inactivated vaccines to have the combined advantage of being safe, efficacious and affordable, making Chinese-made vaccines popular in low-and middle-income countries. China and its companies, both SOEs and privately-owned, remain committed to providing vaccines for other developing countries.
Contrary to popular perception in the West, Chinese-made global public goods are relatively inexpensive but not of low quality and they include COVID-19 vaccines.
On the other hand, pharmaceutical giants such as Pfizer and Moderna have developed mRNA vaccines, that is, they have injected part of the novel coronavirus' genetic code into the body, triggering the body to begin making viral proteins to train the immune system to attack the virus.
The mRNA vaccines are a new type of vaccine and until the Pfizer and Moderna shots were rolled out there had been no successful example of them being used to inoculate people. In comparison, the Sinovac vaccine follows the traditional method of using killed viral particles to expose the body's immune system to the virus without risking a serious disease response. No wonder the performance of Chinese-made vaccines has been pretty good, especially in terms of their use on senior citizens, with few severe side effects reported from Latin America and Southeast Asia.
In addition, reputable and stringent regulatory bodies such as the European Medicines Agency believe the UK-developed Oxford/Astra-Zeneca vaccine is possibly connected to blood clots in recipients, and may have other side effects.
Since more emphasis is being put on the safety of senior citizens, the use of Chinese-made vaccines should not be confined to low-and middle-income countries and instead must be promoted in developed countries as well, in order to become a real global public good.
The author is a professor at the Chinese Academy of Governance, a researcher in public health and government regulation, and chairs the Governance Committee of China Society for Drug Regulation. The views don't necessarily reflect those of China Daily.