Scrutiny of copyright breaches of films to be strengthened
By CAO YIN | China Daily | Updated: 2021-04-28 09:27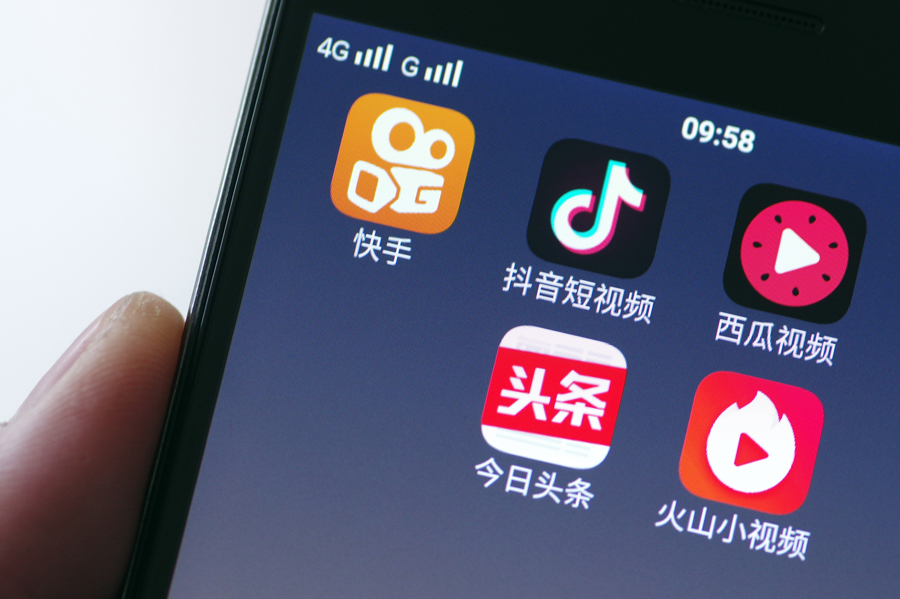 Industry decries unlicensed editing of movies, series into snackable short clips
Scrutiny of those who infringe the copyrights of films and television series on short-video platforms will be tightened to protect creators' legitimate rights, according to China's top copyright regulator.
"We'll continue intensified investigations into copyright infringements in the online short-video industry and resolutely punish people who copy or spread others' films, TV dramas or music without permission," said Yu Cike, head of the copyright management division under the Publicity Department of the Communist Party of China Central Committee.
He made the remark on Sunday after 17 film associations, 54 film companies and more than 500 actors and producers last week called on the country to combat copyright irregularities on short-video platforms.
The joint statement was initiated as a number of internet users were found to have copied and edited films or TV series into several short videos, allowing them to be viewed in just a few minutes without notifying or paying the copyright owners.
Film and TV industry insiders asked short-video operators to take the initiative to protect copyrighted works and respect the creators by eliminating improper content and taking measures to increase supervision over videos uploaded on the platforms.
In response, Yu, speaking at a news conference on Sunday on protecting intellectual property rights, said that the online short-video industry had developed rapidly in recent years, "but this had also resulted in some serious copyright infringement issues, which have not only aroused huge public outrage, but have also drawn our close attention."
He highlighted a principle in the Chinese Copyright Law that a work cannot be used without the permission of its creator, and he clarified that this rule also applies to films and TV dramas.
While requiring short-video platform operators to strengthen copyright protection by improving reporting channels and handling infringements, he also gave support to the film associations of copyright owners to help better guarantee creators' works will be safeguarded.
Zhao Zhanling, a lawyer with the Beijing Yunjia Law Firm specializing in handling internet and IPR cases, said that short videos with the banner "you can watch a film in just a few minutes for free" have been frequently seen online over the past several years.
"This quick-watching model helped the video makers attract viewers, with more online views and bigger potential advertising values," Zhao said.
"The practice, however, has infringed on the legitimate rights of the film producers," he added.
Situations in which short-video makers use a few cuts to introduce or comment on a film or TV drama are allowed under the Copyright Law, he said. However, if film cuts or content take up, for example, two minutes or more of a poster's three-minute video without the poster contributing original ideas, that person will be identified as a copyright infringer, according to Zhao.