Tech fair reveals head-turning gadgets
By ZHU LIXIN in Hefei | China Daily | Updated: 2021-04-28 09:31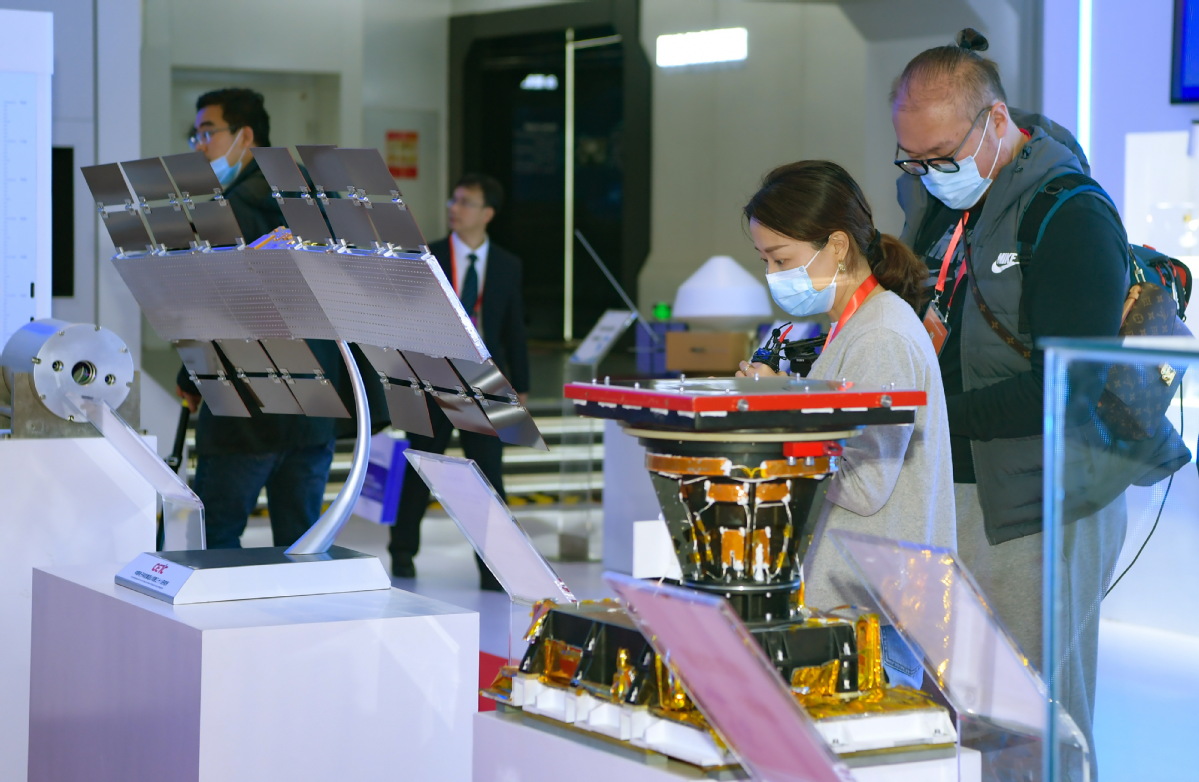 From smart refrigerators that minimize odors to voice recorders capable of generating text simultaneously, nearly 1,000 high-tech gadgets sold via 100 livestream broadcast sessions brought a sci-tech fair, which concluded on Tuesday, closer to consumers in Anhui province.
One of the most popular sessions was hosted by e-commerce phenom livestreamer Viya, whose real name is Huang Wei, on Sunday evening exclusively for high-tech products manufactured by Anhui-based companies.
As a warm-up for the two-day China (Anhui) Transformation Fair of Scientific and Technological Achievements, the three-hour broadcast by Viya was viewed 13 million times and recorded a total turnover of more than 40 million yuan ($6.17 million), according to e-commerce behemoth Alibaba, which provided platforms for the broadcast.
The fair's organizers-the Anhui provincial government, the Ministry of Science and Technology and the Chinese Academy of Sciences-will release total turnover figures from all the sessions on Wednesday. The event is mainly expected to promote commercialization of the latest scientific and technological achievements.
The first event of its kind focusing on large-scale commercialization of lab achievements, the fair hopes to promote integration of innovation and industrial chains, according to Li Jinbin, Party secretary of Anhui.
At a ceremony on Monday morning, he announced the official opening of the Anhui Science and Technology Market, which will help bridge labs and investors both online and offline.
On its website, researchers can announce their latest academic achievements, which they think could be commercialized, while companies can also put forward their needs for certain scientific and technological solutions.
During the fair, the market also organized a bidding process for 16 lab achievements by local academic institutions. Seven of them had been bought by Tuesday morning.
Over 400 major scientific and technological breakthroughs from the province were exhibited during the fair. Among them is Jiuzhang, the world's first light-based quantum computer launched by the team of China's top quantum scientist Pan Jianwei in December.
Quantum-related breakthroughs have been reached further by local labs in Hefei, said Pan with the Hefei-based University of Science and Technology of China.
"In recent years, Anhui provincial and Hefei municipal governments have invested a total of 4.6 billion yuan in supporting research, scientific facilities and education in the quantum science and technology sector," Pan said at the fair.
There are now more than 20 quantum-related startups in Anhui, including QuantumCTek, the country's first publicly traded company in quantum communication.
Most of the startups are based in Hefei National High-tech Industry Development Area.
"Only by introduction of equity investment can scientific and technological innovation be better improved," said Sheng Xitai, veteran banker and co-founder of investment fund Hongtai Aplus, who participated in a forum focused on innovation capital.