Flock of new feathered fans are taking flight
By CHEN LIANG in Zixi, Jiangxi | China Daily | Updated: 2021-04-29 09:08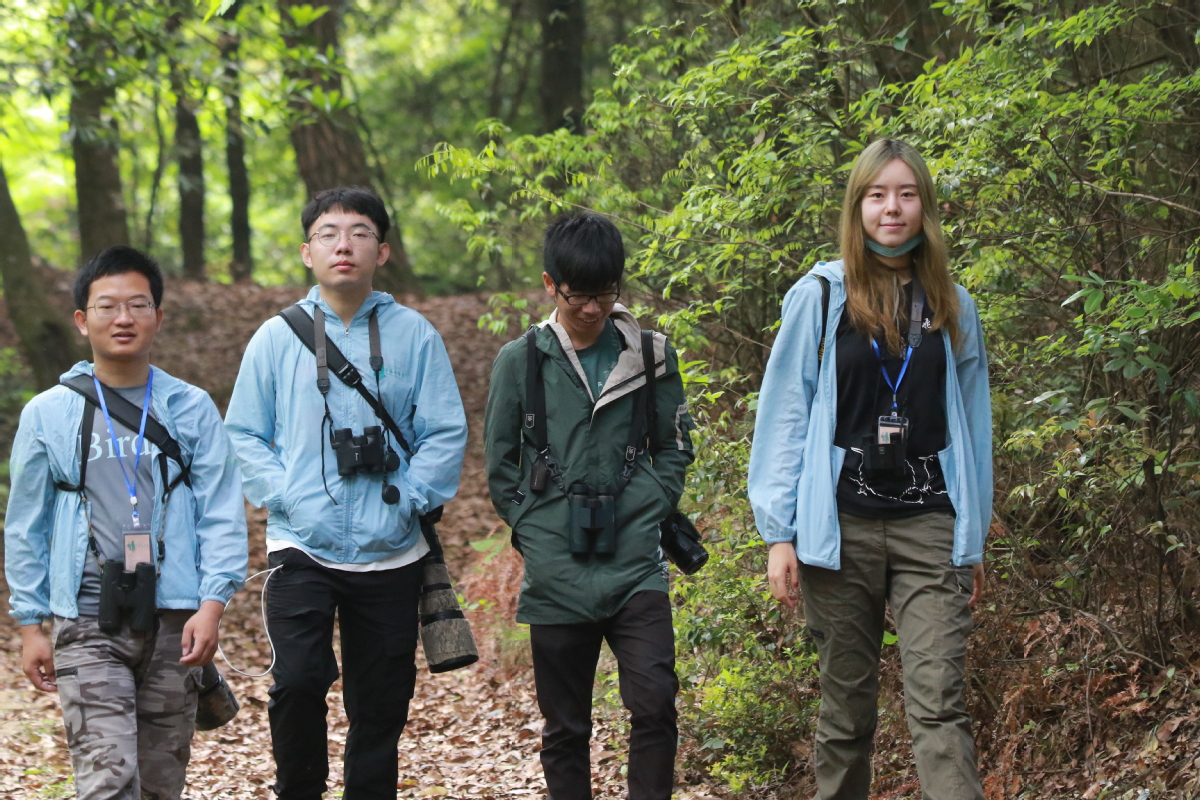 Li Bin joked that he preferred participating in bird races rather than actually watching the winged creatures.
A bird-watcher and amateur wildlife photographer from Chengdu in Sichuan province, the 54-year-old said he is a big fan of events organized by the Rosefinch Center, a nonprofit body dedicated to promoting bird-watching and conservation in China, and has managed to attend many of its races.
Zhong Jia, one of the founders of the nonprofit, said it has organized nearly 30 bird races in eight provinces and autonomous regions since 2015. According to a survey in 2018, there are about 110,000 birders in the country and more than 60 bird-watching organizations, including several based at universities, she said.
"Now birders are numerous, the number of bird-watching organizations in universities has surpassed 50," Zhong said.
She said it's considered a privilege to join a race as usually only about 100 participants are invited.
Rosefinch sets quotas of participants from bird-watching societies in different provinces and autonomous regions and universities.
Fang Suxing was invited to join the bird race held in Zixi county, Jiangxi province, between April 22 and Saturday. He was asked because he actively shares information about bird sightings. He began bird-watching while studying at Xiamen University in Fujian province in 2015 and has managed to see more than 900 species across the country.
Fang has since graduated, and so far has attended nine races organized by the Rosefinch.
"A race provides a cherished chance to watch birds with my online birding friends from other parts of the country," he said. "I enjoy every moment with them."
Two of his three Zixi teammates he has known for years, with one of them still in college.
According to Zhong, two teams at the race had all members born after 1994 while another team consisted of members all 60 or older.
Birder Li Bin has a canny plan to always get accepted to an event organized by Rosefinch. His strategy is to list himself as "always available" and on the "wish to join" list. "There is always a team which needs a reserve to fill a space when a teammate can't make it," he said. "I'm there to be that reserve."
Li participated in the Zixi race after joining a team of rangers from nature reserves.