Graduates' startups get policy boost
By CHENG SI | China Daily | Updated: 2021-04-29 10:11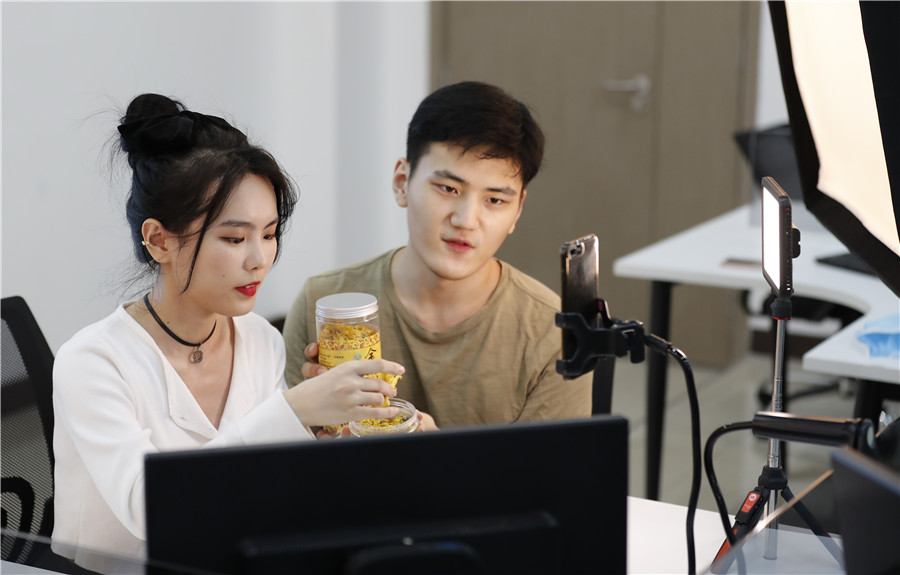 Will of entrepreneurship stronger after epidemic jolts job market, report says
The nation is channeling more resources to support college students and graduates who want to start their own businesses.
A report by the Renmin University of China in late April showed that nearly 16 percent of surveyed college students had a strong yearning for entrepreneurship, up from 7.7 percent in 2017.
The main reason for the growing desire may lie in the novel coronavirus epidemic that shocked the job market, the report said.
More friendly and supportive policies by the government are also a key element.
In July, the State Council released a guideline to help improve college students' capability for innovation and entrepreneurship, requiring the building of more cooperation platforms to connect students and companies to help incubate more startups.
In addition, financial and research institutions are encouraged to offer funds to those startups, according to the guideline.
Starting a business is not easy, "as it requires the entrepreneur to get well-prepared for risks and responsibilities", said Chen Lixiang, vice-dean of Peking University's China Institute for Occupation Research.
"College students, however, usually have lower success rates in starting up businesses because they have grandiose aims but puny abilities," he said. "Thankfully, we now have support both from the government and successful company runners, giving the group guidance in choosing the area for startups."
Chen said that the key point for college students is to become comfortable with social interaction before deciding to become entrepreneurs.
"It can't be an impromptu lesson easily picked up in a classroom. It requires preparation and practice," he said.
"The nation encourages college students to start their own businesses because the government wants more young people to contribute to economic growth. It's now an innovation-driven era, and the government's action suits the current development pattern," Chen added.
Zhang Ying, director of employment promotion at the Ministry of Human Resources and Social Security, said at a news conference on Monday that the government will continue supporting college students and graduates in their entrepreneurship efforts by expanding the information channel and helping them improve their innovation abilities.
"The employment of college graduates remains a challenge, which is also key for a nation's high-quality development," she said.
According to Zhang, 9.09 million people will graduate college this year, posing an arduous problem for the nation.
She said that the ministry will step up efforts to streamline administrative procedures regarding college graduates' entrepreneurship and give them more support in policy and financially to take flexible employment.