Real-time images of wild giant pandas captured in southwest China
Xinhua | Updated: 2021-04-29 11:04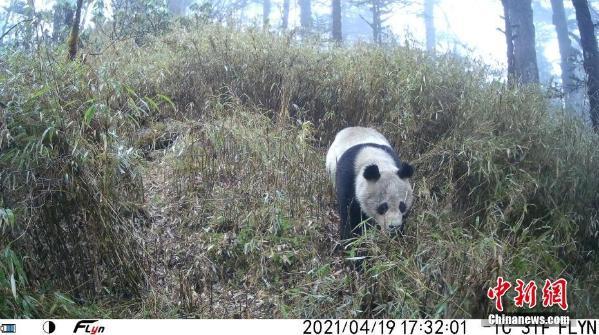 CHENGDU -- Staff from the Giant Panda National Park in Southwest China's Sichuan province have captured real-time images of giant pandas in the wild using infrared-triggered cameras with facial-recognition software.
Administration of the Giant Panda National Park said on Wednesday that four images and two videos were captured on April 19 and 23. They show two giant pandas wandering in the bamboo forest in the Wolong area of national park, at an elevation of 3,200 meters above sea level.
The infrared cameras, equipped with facial-recognition technology adapted to identifying pandas, have enabled the administration's workers to download and record real-time images and videos of the animals, said Duan Zhaogang, vice director of the administration.
Dozens of infrared cameras set up in the Wolong area have also captured images of other animals like snub-nosed monkeys, porcupines and tufted deer, said He Yanmei, vice director of the Wolong administration.
Duan added that facial-recognition technology will be used in future to recognize all wild animal species in Wolong to facilitate wildlife surveys.