Govt approves new law to boost rural vitalization
By LI LEI | chinadaily.com.cn | Updated: 2021-04-29 13:07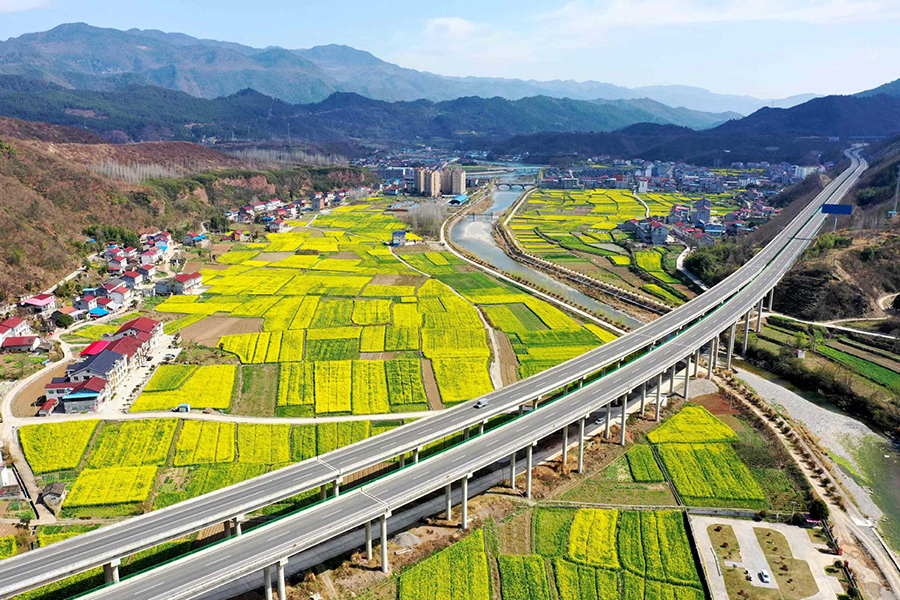 China's top legislature passed a law on Thursday to promote the national rural vitalization strategy with provisions ranging from attracting talent to boosting rural industries to preserving ecology.
The law will come into force on June 1.
It came after a draft of the 10-chapter Rural Vitalization Promotion Act was submitted on Monday to the National People's Congress Standing Committee for a third review.
The legislation serves to vitalize rural regions and upgrade agriculture as part of a broader effort to build China into a modern socialist country, said the law's general provision.
The rules will be used to regulate affairs involving "industry, talent, culture, ecology and governance" of townships and the countryside, many of which have escaped absolute poverty only recently, it added.
The legislation aims to bolster food security by barring farmlands from being used for nonagricultural purposes, and made the Chinese Farmers' Harvest Festival a statutory holiday in an attempt to vitalize rural culture. China started celebrating the festival in 2018 on the day of autumn equinox, which falls in September.
It also called for stepped up efforts to build agricultural brands, improve food safety standards, and to roll out vocational training programs to boost supply of agricultural talent who is educated and technique-savvy with management expertise.
It required local authorities to roll out measures to repair damaged environment, reduce the use of fertilizers, pesticides, energy and irrigation water, and properly treat the waste water and garbage. It also asked to promote the use of toilets and accessible facilities to the benefits of the aging people.
In a chapter on coordinating the development of rural and urban areas, the law warned against relocating farmers against their wills or merge smaller villagers without going through proper procedures.