Tax and spending plans transformational for US
China Daily | Updated: 2021-04-30 07:02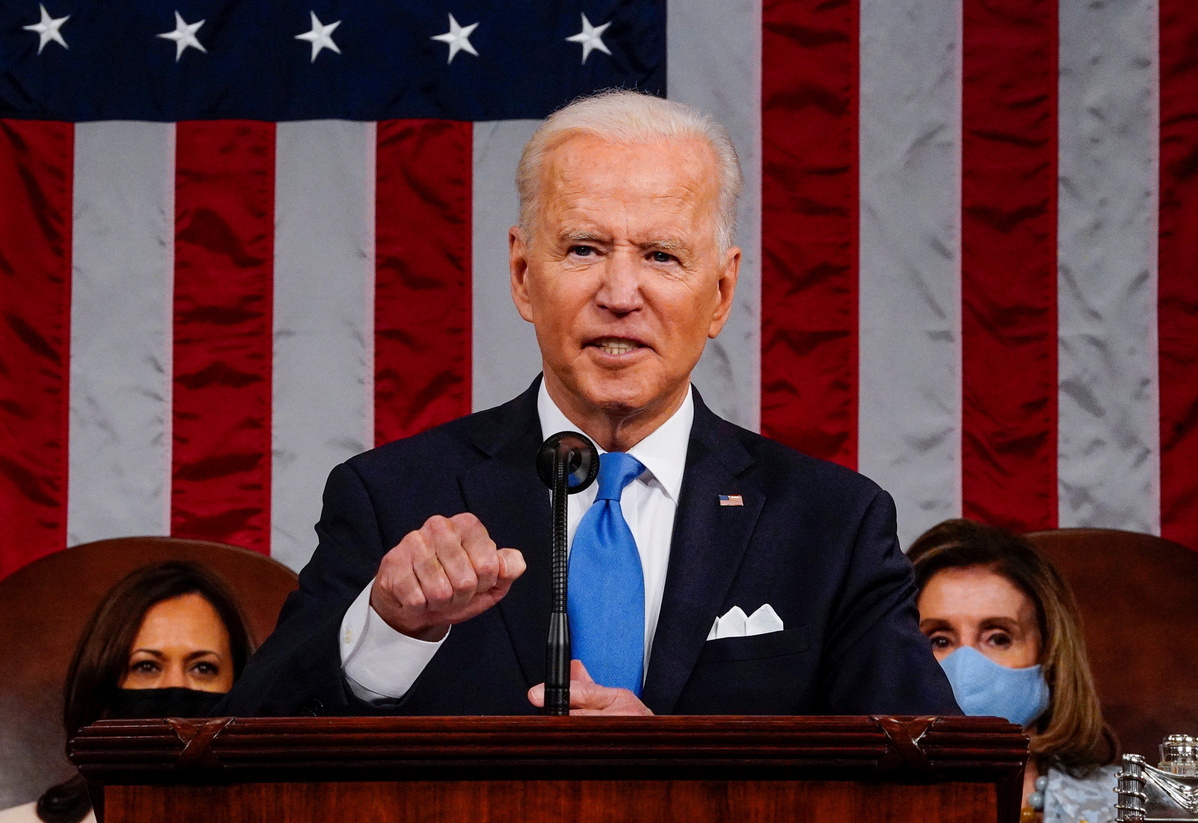 On Wednesday, US President Joe Biden unveiled his American Families Plan, an initiative that would offer $1 trillion in investments to improve education, medical care and other public services, and $800 billion in tax cuts to American families and workers over the next decade.
That's the third giant spending plan he has rolled out in the first 100 days since taking office on Jan 20. He has already introduced a $1.9-trillion stimulus package to bail out the economy from the COVID-19 pandemic, and announced a $2-trillion infrastructure improvement plan.
If all of the three initiatives are carried out, the overall expenditure will reach one-fourth of the country's gross domestic product and the US will be taking a crucial step toward becoming a Scandinavian style welfare state.
As we all know, the United States is currently burdened with a huge fiscal deficit. So the key question now is, where is the money coming from? Biden tells everyone: from the rich.
That would be a paradigm shift in the world's largest economy's development model. But the infrastructure and family plans might not obtain the approval of the Congress as they will necessarily move the cheese of the rich people. Not to mention the possibility that the Democrats might lose their majority in the two chambers of Congress if the party fails in the mid terms next year.
It is an open secret that the Democrats are divided into two camps-those progressives that consist of radical trade unionists, welfarists and egalitarians, and those conservatives who are wary of the US becoming a welfare state, for whom the call for better welfare is only to be used to win votes.
If the two sides cannot agree on the spending plans, it will be impossible to be approved by the two chambers given the Republicans' opposition.
As a matter of fact, the more ambitious the Biden administration's Build Back Better program, the more difficulties it will face in implementation. Despite this, the Biden administration seems ready to put all its eggs in one basket, while countries are diversifying their risk management and control mechanisms in the face of increasingly complicated challenges.
Over the long time of its implementation that stretches more than 10 years, too many unpredictable uncertainties and changes will have to be taken into consideration, which the plans' appendixes have conveniently omitted. It is these uncertainties, apart from who pays the bill, that deserves the prudence of the policymakers.