Vice-premier stresses quality construction of Xiongan New Area
By XU WEI | CHINA DAILY | Updated: 2021-04-30 07:29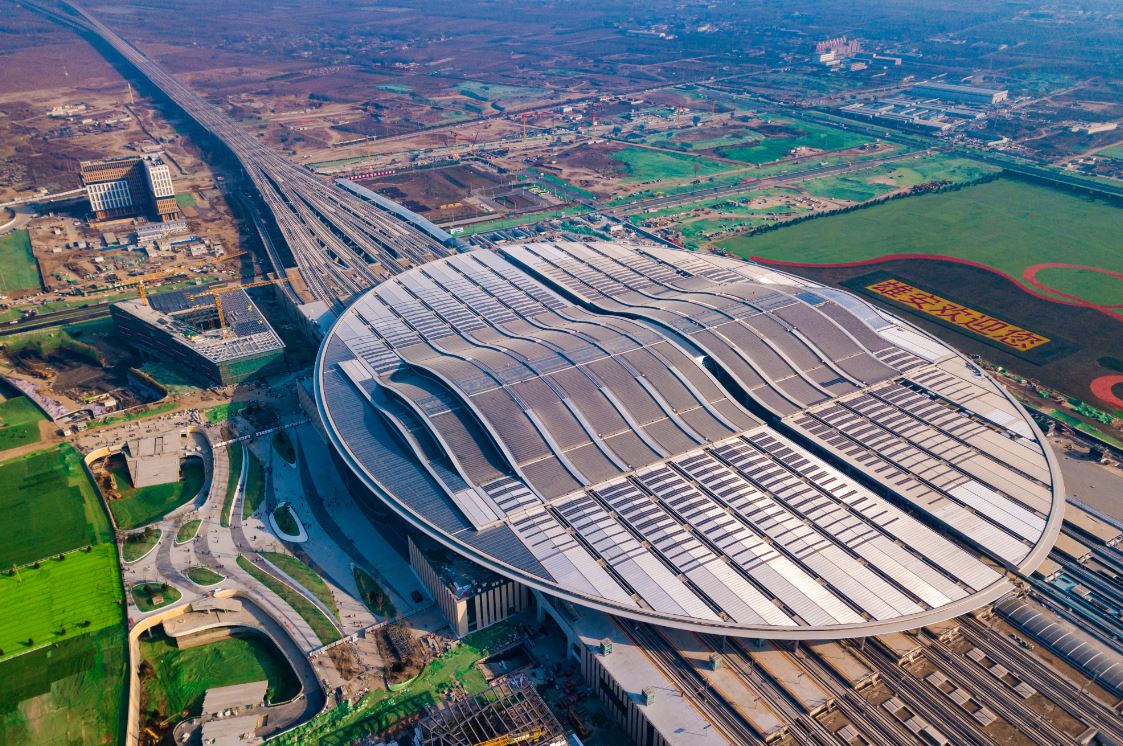 Vice-Premier Han Zheng has reiterated the importance of following high standards and pursuing high quality during the development of Xiongan New Area in Hebei province, saying that proactive and sound measures must be put in place to transfer the noncapital functions of Beijing to the region.
Speaking during a trip to Xiongan on Wednesday, Han highlighted the need to boost the attractiveness of the area to organizations and individuals from the capital, especially in terms of education, healthcare, social security and housing.
The vice-premier, who also heads the leading group for coordinated Beijing-Tianjin-Hebei development, inspected the intercity railway station and the construction sites of a park, a resettlement program and a high school before learning about the progress of Beijing's assistance with the area's development of schools and hospitals.
He visited the newly established China Satellite Network Group Co Ltd, the first centrally administered State-owned enterprise to have registered in Xiongan.
Han reviewed the proposed location of the company before hearing reports on steps to locate its business in Xiongan and plans for its design and construction.
He also witnessed the company signing a cooperative agreement with the administrative committee of the area before attending the inauguration ceremony of the company.
Han expressed hope that the company can develop itself into a flagship of central SOEs and contribute further to the growth of Xiongan and the nation.
Han noted that the development of Xiongan has entered the phase in which efforts must be made to transfer noncapital functions from Beijing and move forward with Xiongan's development.
He highlighted the need to focus on relieving Beijing of functions not essential to its role as the capital in both the research of macro issues and the planning of individual programs.
It is important to focus on work in key areas and encourage the transfer of higher education institutions, hospitals and central SOE headquarters from Beijing to Xiongan, he said.
Han urged officials to strictly follow the urban development plans of the area in new construction programs.
He underlined the significance of adhering to the principle of putting the environment first and pursuing green development, with efforts to restore the environment of Xiongan's Baiyangdian Lake, the largest freshwater wetland in northern China.