Greater SCO synergy will foster economic development, say experts
By XIE CHUANJIAO in Qingdao, Shandong | China Daily | Updated: 2021-04-30 09:08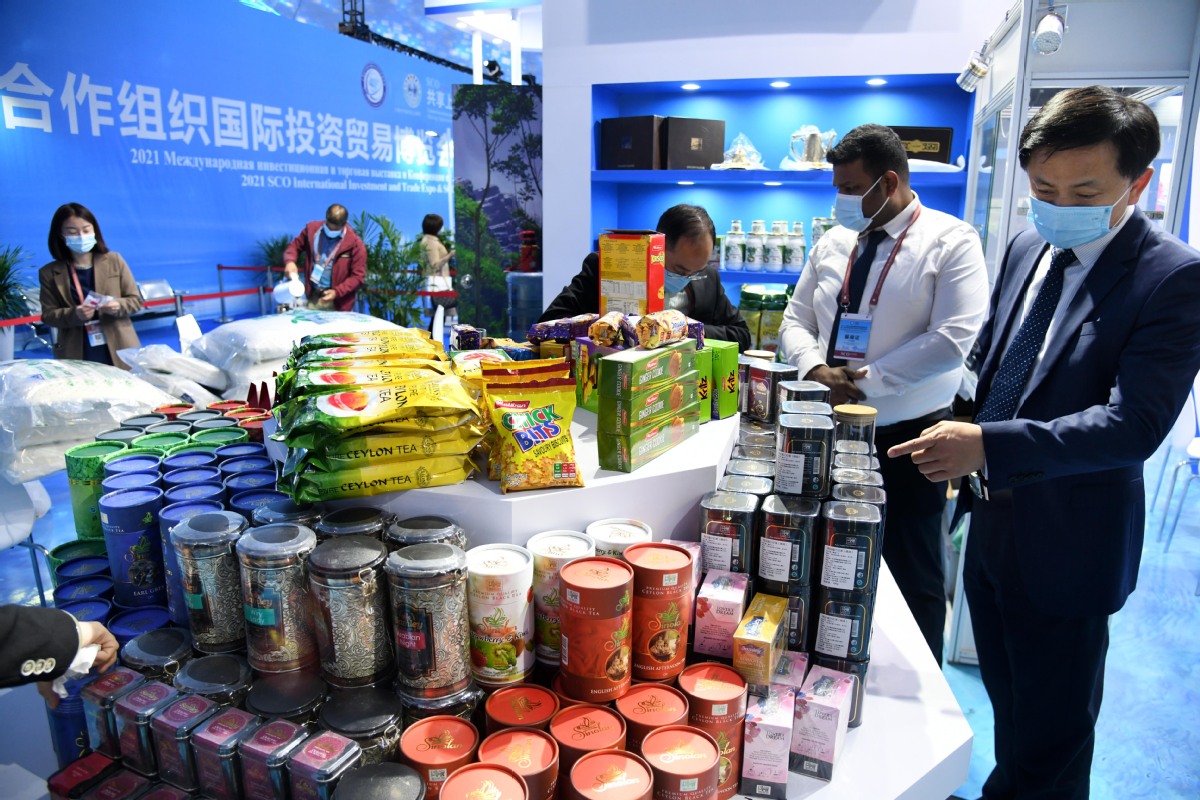 Enhanced efforts to boost cooperation among the Shanghai Cooperation Organization member states will boost economic development in the region, officials and experts said.
The SCO, which is celebrating its 20th anniversary this year, has become an important platform for bilateral and multilateral trade and economic cooperation, and is now a leading global economic development center, Vladimir Norov, secretary-general of the SCO, said during the opening ceremony of the 2021 SCO International Investment and Trade Expo held in Qingdao, Shandong province.
The SCO, which has China, India, Russia, Kazakhstan, Kyrgyzstan, Pakistan, Tajikistan and Uzbekistan as members, covers almost half of the world's population and represents a huge consumer market with rich natural resources, advanced production facilities and technologies, said Norov.
Citing data from the World Bank, Norov said the combined GDP of the SCO member states reached $19.5 trillion in 2019, accounting for 22.5 percent of the global total.
The total trade volume of the SCO member states with other countries reached $6 trillion last year, while trade among the member states was about 5 percent of it, just over $300 billion. The overall economic potential of the SCO member states has not yet been fully tapped, said Norov.
The China Trade Index for SCO Member States, which was released during the expo, showed that trade between China and other SCO member states has increased substantially over the years, from $17.14 billion in 2001 to $244.85 billion in 2020, with an average annual growth rate of 15 percent.
Norov also highlighted the role played by the China-SCO Local Economic and Trade Cooperation Demonstration Area, or SCODA, in regional cooperation. Located in Jiaozhou, a county-level area in Qingdao, SCODA has a core space of 108 square kilometers. It faces Japan and South Korea to the east in the Asia-Pacific region, Mongolia and Russia to the north, the ASEAN to the south, and the SCO member states to the west, enjoying a prominent geographical advantage.
According to Liu Jianjun, secretary of the SCODA Party working committee, the demonstration area has been working on building a connectivity network in the region with 20 international and domestic express freight routes.
Last year, the China-Europe freight trains made more than 400 trips from SCODA, delivering 765,000 twenty-foot equivalent units, up 15.9 percent and 14 percent year-on-year, respectively, according to official data.
The coastal city of Qingdao is an ideal gateway for cooperation between the SCO and ASEAN countries, as well as participating countries of the Regional Comprehensive Economic Partnership, said Norov.
That is why the exchanges of the SCO member states at the SCODA site have broad prospects, especially for the Central Asian countries, which are expected to be the transcontinental crossroads connecting east and west as well as north and south by solving the strategic task of finding direct access to seaports, he said.
Zhang Shaogang, vice-chairman of the Beijing-based China Council for the Promotion of International Trade, said the SCO member states have potential for cooperation in fields such as global digital governance, smart city development, digitization of public health systems and cybersecurity once COVID-19 recedes.
He suggested putting forward "SCO proposals" on Customs clearance, logistics and trade and said these would give fresh impetus to global economic recovery and growth.
The three-day expo in Qingdao, which concluded on Wednesday, attracted exhibitors from more than 30 countries and regions, with more than 1,400 companies participating on site and online. It also attracted over 100,000 visitors, generating on-site consumption of more than 10 million yuan ($1.54 million). Some 300 professional purchasers made transactions amounting to 300 million yuan. Besides, 20 key projects were inked between SCODA and overseas partners, with combined contract value of 66.8 billion yuan.