Zhang Yimou's first spy movie honors unsung heroes
By Xu Fan | chinadaily.com.cn | Updated: 2021-04-30 10:29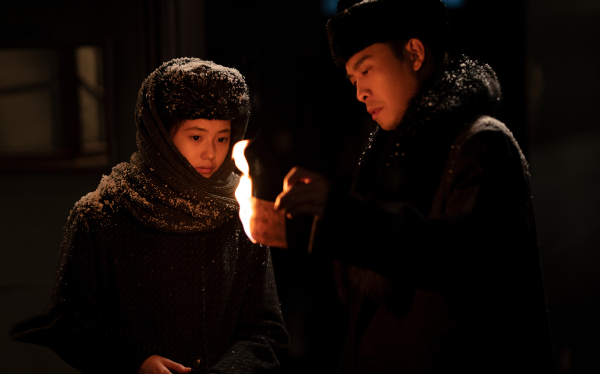 The renowned director Zhang Yimou's first espionage story, Cliff Walkers, has opened across domestic theaters, including all the over 700 IMAX cinemas in the mainland, since April 30.
Set in the Japan-occupied puppet state "Manchukuo" in early 1930s, the story follows four Soviet Union-trained Communist Party agents sneaking into Harbin, the capital of Heilongjiang province, to rescue a survivor escaping from a covert camp where the brutal Japanese take prisoners for lethal human experiments.
Continuing Zhang's iconic usage of colors to create atmosphere or develop characters, the new film -- with a lot of snowy scenes against the dark nights -- showcases an epic sense to indicate the conflicts between the good and the evil.
So far, the film has grossed over 25 million yuan ($3.86 million) on the opening day, making it the second highest-grossing title of China's box office charts in the fiercely contented May Day vacation, which has drawn more than 10 new movies to strive for the lucrative market.