China crucial to Japanese carmakers' recovery, says Fitch
By Li Fusheng | chinadaily.com.cn | Updated: 2021-04-30 14:56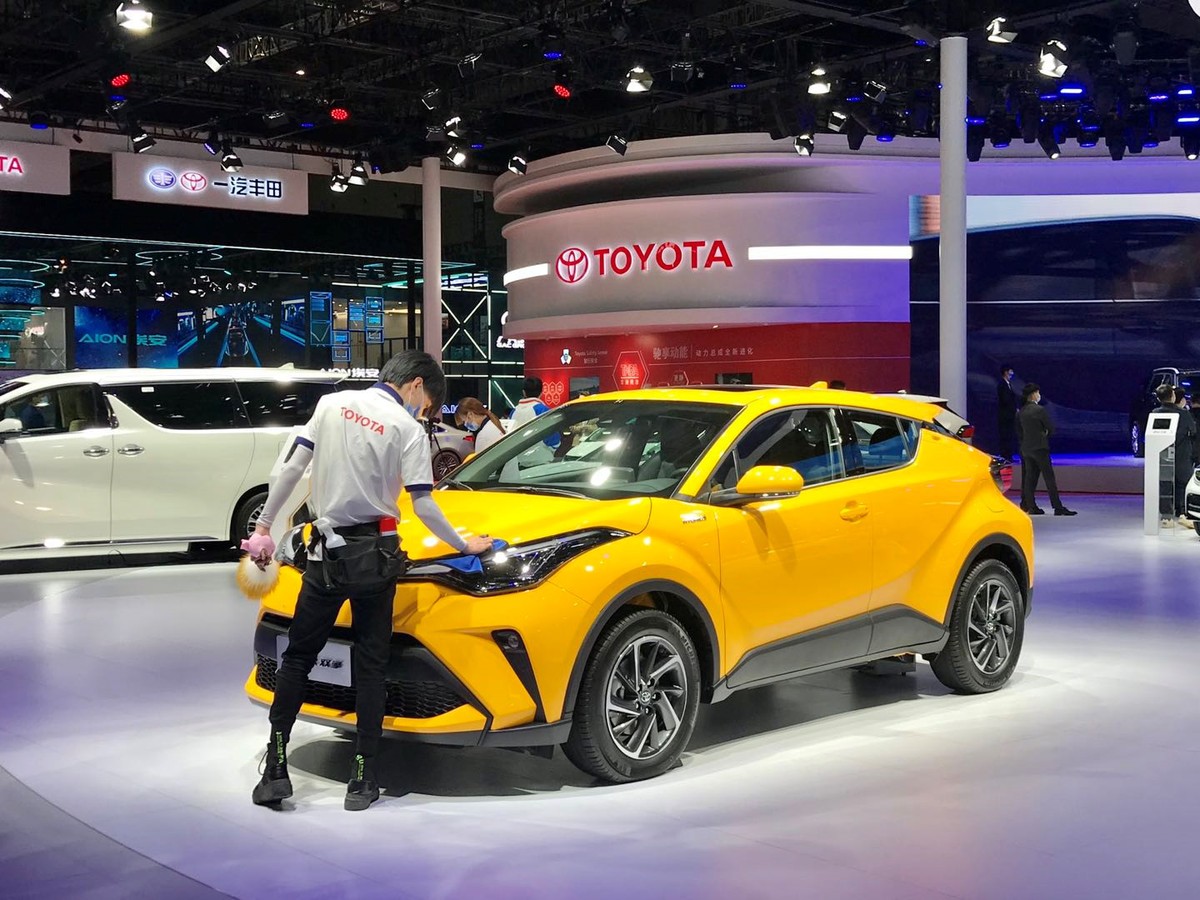 The growth momentum in China's vehicle market is supporting the recovery of Japanese carmakers and mitigating lingering risks from the COVID-19 pandemic in other markets, said a global credit rating agency on Friday.
"We believe the continued momentum in the first quarter could set the stage for further outperformance of Japanese brands in 2021," said Fitch Ratings in a research note.
Toyota's sales in the first quarter soared 75 percent and those of Honda and Nissan rose 76 percent and 71 percent year-on-year, which were broadly in line with the 75 percent rebound in China's passenger vehicle market, according to the China Association of Automobile Manufacturers.
Fitch said Toyota's and Honda's strong sales in China were the result of mostly stable production at their Chinese joint ventures despite the global chip shortage.
Both cut production at their Chinese plants at the beginning of the year, but were in general less affected than Sino-German joint ventures including SAIC Volkswagen.
Volkswagen Group China CEO Stephan Woellenstein said the brand's production in China will be further affected in May and June.
Fitch said the chip shortage could result in short-term production bottlenecks at Sino-Japanese plants as well in the second quarter and affect vehicle sales if dealerships' inventories decline further.
"We think Toyota is the least exposed due to its policy of holding higher inventory of critical parts, including chips, than rivals," said Fitch.
It said this could provide a crucial advantage for Toyota to sustain its sales momentum through the second and third quarters, while rivals may face significant short-term production disruptions.
Fitch said the sweeping chip crisis may delay a stronger rebound in China, but the Japanese brands are likely to recover any lost sales from potential production bottlenecks when the chip shortage eases.
Unlike the chip shortage, intensifying competition from Chinese automakers remains a long-term threat.
Great Wall Motors' sales in the first quarter rose 125 percent year-on-year, outshining that of German and Japanese rivals.
But Fitch said Japanese brands' images and quality control and reliability will help them maintain their strong market positions in China.
Their electrification initiatives can further boost their business performance in the longer term amid China's shift towards electric vehicles.
At the Shanghai auto show, which concluded on Wednesday, Nissan announced it is to introduce nine electrified models by 2025 into China.
Three of them will be pure electric and six will feature its hybrid e-POWER system.
"As China stands at the forefront of defining the future of mobility, we, as Nissan, are ready to drive forward with innovations in connected, autonomous, and electrified technologies," said Ashwani Gupta, Nissan's chief operating officer.