Conference celebrates successes of 'ping-pong diplomacy'
By He Qi in Shanghai | chinadaily.com.cn | Updated: 2021-04-30 17:30
Editor's note: Upon the invitation of China, the US table tennis delegation visited China in 1971 after participating in the 31st World Championships. The trip paved the way for the re-establishment of Sino-US relations that had been suspended for 22 years. The event became known as "ping-pong diplomacy".
In celebration of the 50th anniversary of "ping-pong diplomacy", a conference inviting witnesses of the historical event and domestic and foreign experts took place at the International Table Tennis Federation Museum on Friday.
While they looked back on the past five decades, they also discussed the challenges and opportunities facing the bilateral relationship between China and the United States.
People-to-people ties play an important role in improving relations between the Chinese and the US government, not only during the ping-pong diplomacy era 50 years ago, but also the present time, said Jan Berris, vice-president of the National Committee on United States-China Relations, via a video recorded for the conference organized by the Shanghai People's Association for Friendship.
Berris, who was invited to work for the National Committee on US-China Relations and toured with the Chinese Ping-Pong team throughout their US visit in 1972, said they were involved in all the exchanges that took place through 1979 when the two countries normalized relations, mostly starting with athletics and performing arts, but gradually adding in professional exchanges.
"To make people-to-people engagement successful, we have to go back to the early 70s," Berris said, adding she believes both governments actually stepped back and allowed the people to take the relationship at their own pace.
"It was because of the people – everybody who was involved in the myriad numbers of exchanges that began in the 70s and grew to such great lengths, that we have the enormous web of deep and broad relationships between Chinese and American people that is very hard to rip apart," she added.
Berris also pointed out people including scientists, artists, athletes and students from the two countries have worked in many areas that have been beneficial to both sides in multiple ways.
But she also said the two countries have to work together on climate, the environment and public health, which have the greatest potential for mutual cooperation and benefit in the future.
"When you bring people together who are professionals and are not told what to say or think by their governments, they can find common ground and common interest in working with their fellow professionals in the same field," Berris said.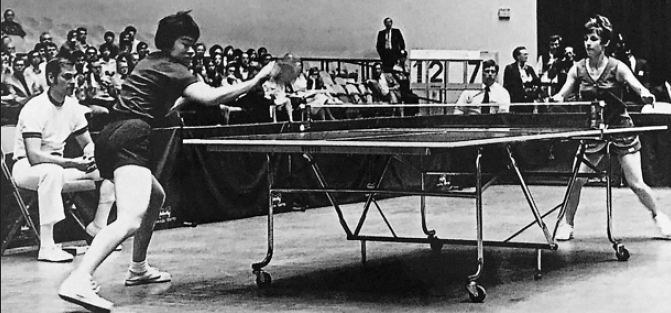 Jonathan Woetzel, a senior partner of McKinsey & Company, agreed and said the essence of Sino-US relations depends on the people of the two countries. When they do business together, they will find a lot of opportunities, whether in sports, culture, religion or other fields, he said.
"We can increase mutual understanding through exchanges in these fields. It is through such exchanges we can achieve breakthroughs," Woetzel said.
Believing education is an important link between the two countries, Jeffrey Lehman, vice-chancellor of New York University Shanghai, introduced three cooperative colleges launched by the two countries in China, including New York University Shanghai, which enrolls thousands of Chinese and international students every year.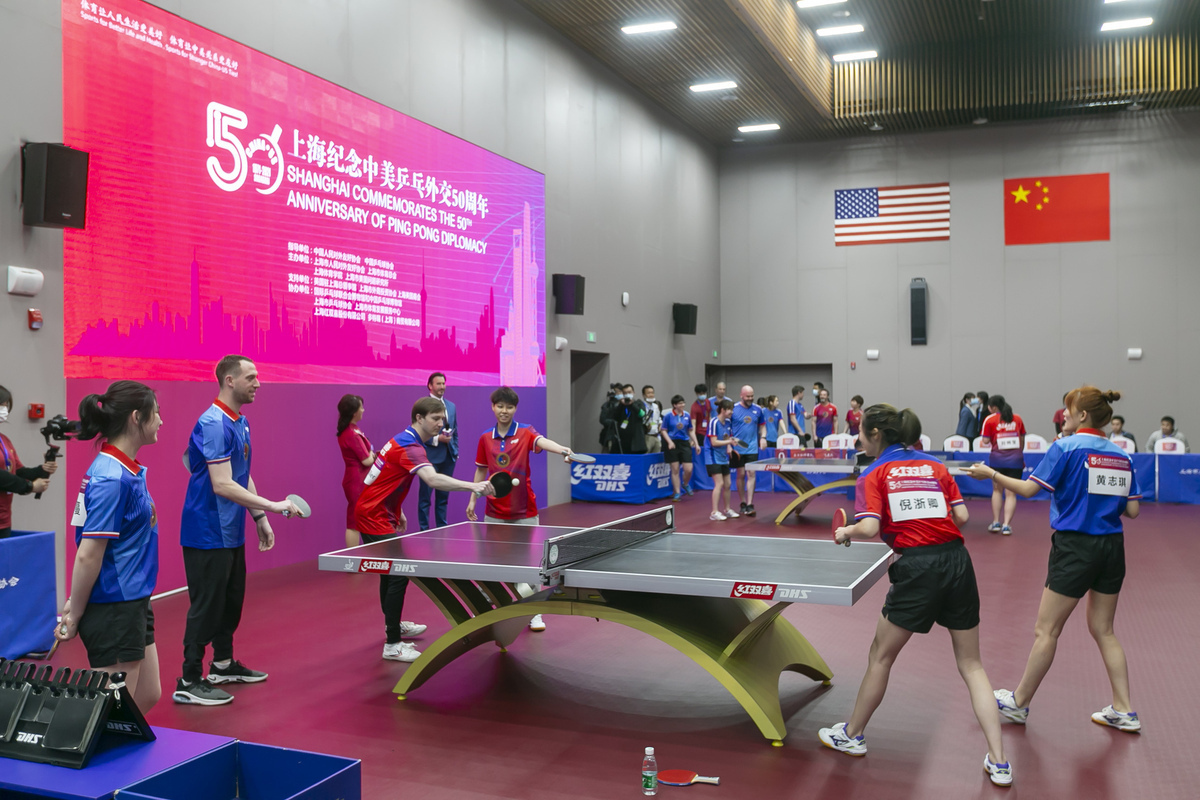 Lehman added the communication between students, athletes and entrepreneurs was similar to the people-to-people exchanges between the two countries.
"When we break our identities to communicate, we find we can all benefit each other through this interaction," Lehman said. "If we really participate in such cultural exchanges, we can prevent forming some mutual misunderstandings."
Yang Jiemian, chairman of the Shanghai Institutes for International Studies Council of Academic Affairs, said the icebreaking of Sino-US relations would have been delayed for even a decade had there not been ping-pong diplomacy.
Yang pointed out non-governmental or people-to-people exchanges are the basis for strengthening cooperation and friendship between countries.
"It can be a kind of safety net or a buffer zone, which can prevent the relationship between the two countries from deteriorating like a free-falling body," he added.