Reckoning of justice awaits slanderer Adrian Zenz
Xinhua | Updated: 2021-05-01 09:42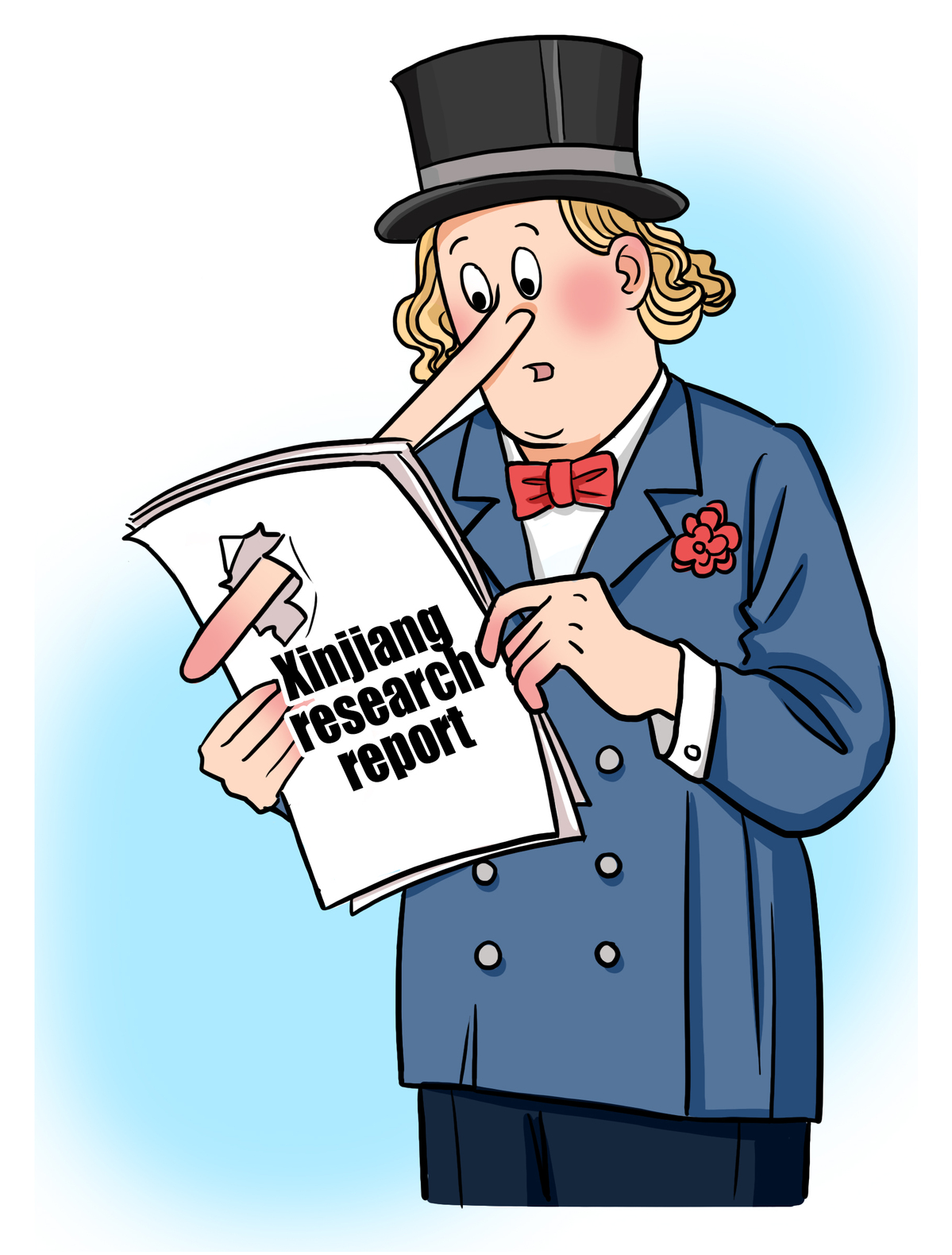 The reckoning of justice seems all the more necessary and imminent for Adrian Zenz after a report released Friday once again fully exposed the nasty face of this puppet of anti-China forces.
The report, "Slanderer Adrian Zenz's Xinjiang-related Fallacies Versus the Truth," busts 17 Xinjiang-related fallacies fabricated and peddled by Adrian Zenz.
Zenz, who has not been to China's Xinjiang Uygur Autonomous Region over the years, has churned out multiple ill-grounded, sensational accusations against the region.
Friday's report uses facts, data as well as true stories told by Xinjiang residents and the first-hand experiences of foreign diplomats who visited the region to expose the lies including "forced labor," "forced sterilization of Uygur women" and "religious repression" in Xinjiang.
The report, released by the Xinjiang Development Research Center, also revealed that Zenz's "reports" are riddled with data fudging, fabrications out of thin air, cherry-picking of source materials and distortions.
For example, he doctored the 2020 population growth target in Xinjiang's Kizilsu Kirgiz Autonomous Prefecture by changing it from 1.05 percent to 1.05 per mille in an attempt to cook up the lie that China was "suppressing" birth rates of the Uygurs.
This is just one of the typical deceptive practices of Adrian Zenz through which he misleads the international community. His concocted "research reports" are mere smear campaigns against Xinjiang and China. Such researches are void of any academic value and full of absurd conclusions based on speculations, imaginations and manipulations.
For people like Adrian Zenz, a sensational conspiracy theory appears to be a surefire way to stoke public sentiments. But they must know that fabricating claims out of sinister motives will ultimately discredit themselves, and their hidden agenda of disrupting Xinjiang's stability and thus containing China's development is doomed to fail.
Recently, a textile company in Xinjiang filed a lawsuit against Adrian Zenz for making false claims that the company uses "forced labor," which seriously damaged the company's reputation and caused severe economic losses. More firms might follow suit to safeguard their interests with the weapon of law.
Not only Adrian Zenz, but all anti-China forces who attempt to inflict pain on Xinjiang through slanders must pay the price. Destructive actions and unjustified measures must not go unchallenged.