Around 11 killed, 102 hurt by hail, thunderstorm in Jiangsu
By CANG WEI | chinadaily.com.cn | Updated: 2021-05-01 14:51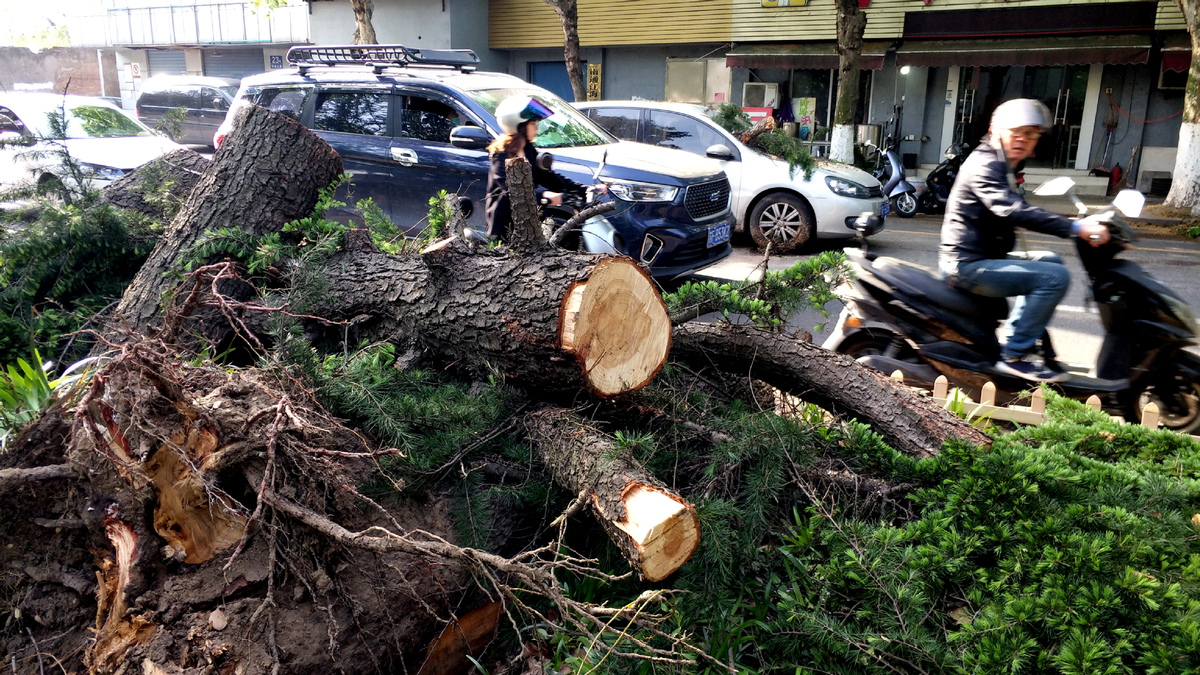 At least 11 people were killed and 102 others injured in Nantong, Jiangsu province, when hail and thunderstorm scourged the area on Friday, according to the city's website.
The 11 died from collapsed houses, falling trees, broken power poles and thrown into river by gales.
As of Saturday noon, more than 100 people were injured and 3,000 people were affected by the extreme weather, said the website.
Another 11 people fell into the ocean after a fishing boat was blown away by strong winds on Friday. While two people were rescued, nine were still missing.
A total of 3,050 people have been evacuated to safer places. Some top provincial officials have rushed to the city for rescue work.
As of Saturday morning, 66 people in middle and north Jiangsu province were injured in the severe weather and more than 13,600 people were affected.