Property market to stay upbeat this year
By WANG YING in Shanghai | CHINA DAILY | Updated: 2021-05-03 08:19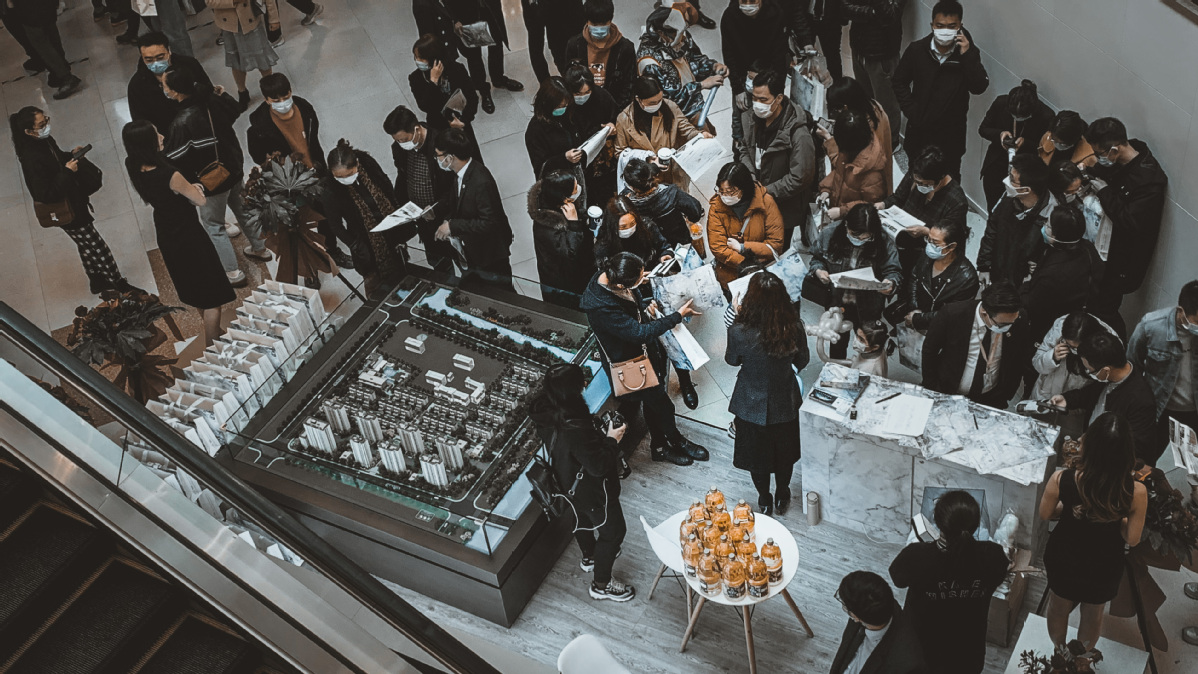 Experts expect that more local governments will likely fine-tune property-related policies in the following months to stabilize their home markets.
Under the centralized land supply scheme, the supply shortage in major cities would be considerably eased, and it will further drive land prices and home prices to a more rational level, said Xu.
Expectations that mortgage loans will be scaled down and credit lines restricted might check investment demand, and help settle the home market, Xu said.
With regard to the high frequency of tightening measures, the home market is on the right track of cooling down, said Lu.
Tang Hua with Savills China said purchasing, selling and lending restrictions are unlikely to ease in the near term.
"Given the varying conditions of different cities, hot cities and other hot areas may see minor policy adjustments, such as subsidies for talent, and a new limit on the number of land sales to three a year, to allow some flexibility in implementing regulations."
Currently, transaction volume is still under pressure due to financial regulations and tight credit lines, but the home market will remain positive considering China's economic growth, the ongoing urbanization, and the steady demand from first-time buyers and those seeking better living conditions, according to Xie.
Vincent H. S. Lo, chairman of Shui On Land, said although the road ahead is not easy, he is certain that this year will be a better year.
Shui On Land reported its contracted sales of residential properties increased 69 percent year-on-year to 21.2 billion yuan in 2020.
"The property market in the following part of the year would grow steadily and healthily," said Xie.
Experts suggested the market adjustment may provide good opportunities for homebuyers.
"Any property bought for living will likely be held for the long term. Since the value of residential property will likely rise along with China's economic growth, homebuyers will think purchasing property early is a better choice," said Wei Feng Yu, director of the Shanghai branch of Taipei-based Sinyi Realty.
According to Wei, an apartment in Shanghai where the owner lives in for about seven to eight years can see average annual value appreciation of between 5 percent and 8 percent, which is regarded as healthy and reasonable.
"Homebuyers should pay close attention to the latest policies. That would help them to understand their preferences and find their ideal homes easier," said Chen Sheng, president of the China Real Estate Data Academy,
Agreed Xu of the Beike Research Institute. "After a rational analysis of one's urgency and loan repayment ability, homebuyers could make their decisions accordingly when their preferred homes are available-and returns on investment or speculation should not be the purpose of homebuying," said Xu.
The development of more affordable housing and rental housing would help establish a new home market pattern, which will ensure the long-term stability and health of China's real estate market, said Liu of the NBS.
The central government is determined to make market stability the cornerstone of property industry regulation this year and for the coming five years, said Xie.