Neighbors agree truce after border clashes
Agencies - Xinhua | Updated: 2021-05-03 09:33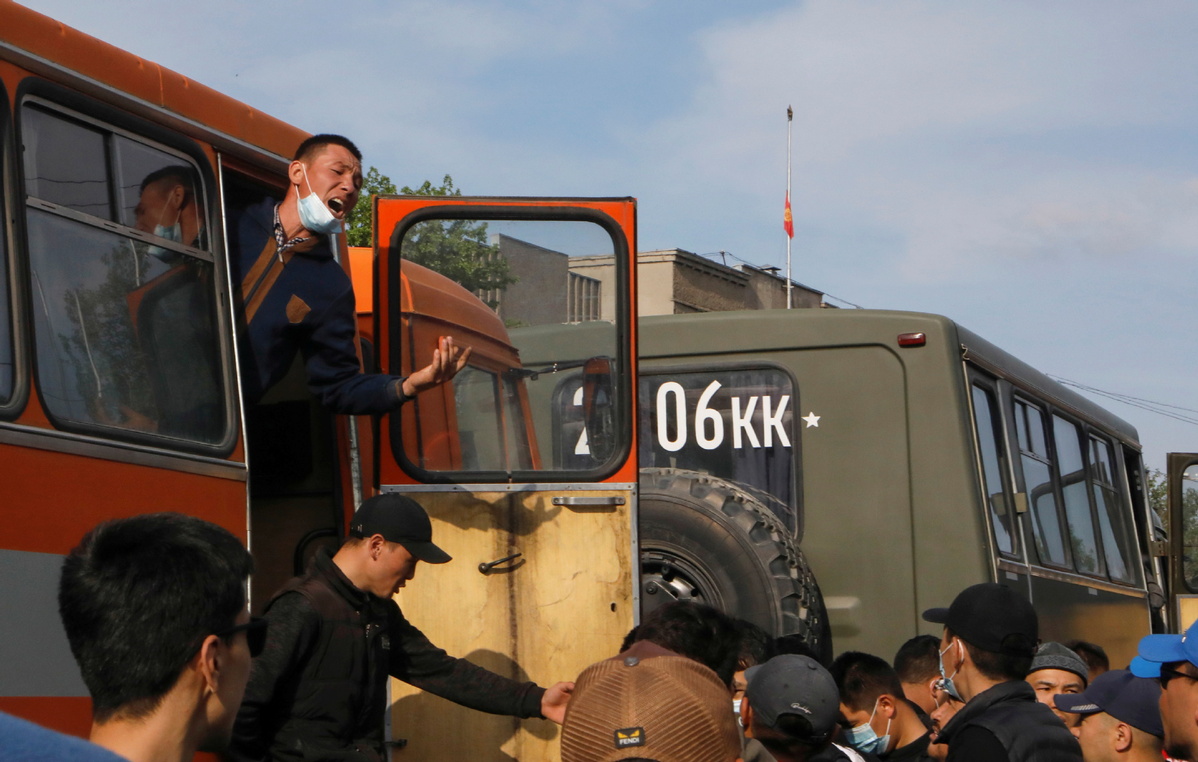 MOSCOW-Neighboring Kyrgyzstan and Tajikistan have agreed to withdraw troops from their borders after an outburst of intense fighting last week killed about 40 people and wounded 175-the worst clashes at their shared border in memory.
Kyrgyz President Sadyr Japarov and his Tajikistan counterpart Emomali Rakhmon spoke on Saturday for the second time in two days, with the pair also agreeing to meet face-to-face in the near future.
The heads of national security for the two former Soviet republics in Central Asia on the same day agreed to the pullback during a meeting.
Tajikistan's Foreign Ministry later published a statement confirming the agreement on withdrawal of forces from the border and noted the "brotherly nations" had "declared their readiness... to resolve all existing border issues".
The violence also sparked a flurry of diplomatic activity.
Neighboring Uzbekistan's leader Shavkat Mirziyoyev and Kazakhstan's Kassym-Jomart Tokayev spoke with both presidents during the crisis, while Russian Foreign Minister Sergei Lavrov spoke with both foreign ministers on Saturday.
According to a news release, Lavrov said Russia welcomes the agreements reached by the parties to resolve the conflict exclusively by political and diplomatic means.
He expressed hope that Kyrgyzstan and Tajikistan will honor their commitments in the interests of fully normalizing the situation and restoring an atmosphere of trust and good neighborliness.
Lavrov said Russia is ready to continue to provide all necessary assistance to this settlement.
The fighting broke out Wednesday around a water supply facility. Both nations have claimed the area around the facility, a dispute dating back decades to when they were both part of the Soviet Union.
Kyrgyz officials say 33 people were killed on their side and about 7,000 area residents were evacuated. Tajik officials have not announced casualties on their side, but media reports say about eight people were killed, Reuters news agency reported.