Biden's tax hike proposal to face tough battle in Congress
Xinhua | Updated: 2021-05-03 20:27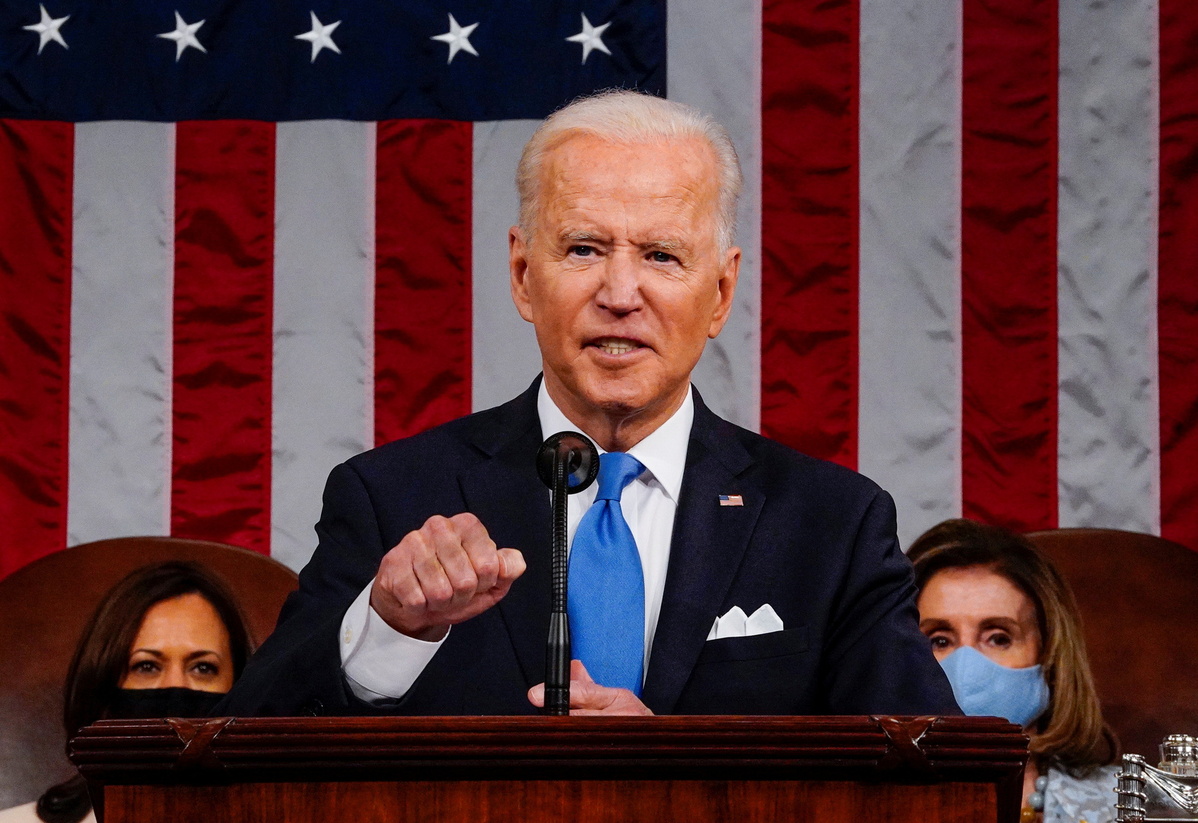 WASHINGTON - US President Joe Biden's $4 trillion spending plans may be a tough sell in Congress, as tax hikes proposed to offset the cost have prompted backlash from Republican lawmakers, and even raised eyebrows among moderate Democrats.
Biden unveiled a $1.8 trillion spending proposal for childcare and education on Wednesday night, when addressing a joint session of Congress, just weeks after putting forward a $2.3 trillion infrastructure plan.
Urging corporate America and the wealthiest 1 percent of Americans to "pay their fair share," Biden said his tax policies, which include raising the corporate rate (from 21 percent to 28 percent), the top personal income tax rate (from 37 percent to 39.6 percent) and the capital gains rate (from 20 percent to 39.6 percent for households earning $1 million or more), will help pay for what he proposed to spend in 15 years.
Calling the 2017 tax cut "a huge windfall" for corporate America and those at the very top, Biden said it had poured billions of dollars into the pockets of CEOs, widening the pay gap between CEOs and their workers.
"Wall Street didn't build this country. The middle class built this country," said the US president, arguing that it's time to grow the economy from the bottom up and middle-out.
Delivering the Republican Party's rebuttal to Biden's address to a joint session of Congress last week, Senator Tim Scott of South Carolina said the president's tax hike proposals, if enacted, would lower wages, kill jobs and shrink the US economy.
Senate Minority Leader Mitch McConnell, meanwhile, said in a tweet that Biden delivered a multi-trillion-dollar shopping list that "was not even intended to earn bipartisan buy-in," calling it a "lengthy liberal daydream." The Republican leader had previously said that he thinks no Republican would vote in favor of raising taxes to pay for the infrastructure plan.