US reports on security paint false picture
By XING YI in Shanghai | CHINA DAILY | Updated: 2021-05-04 08:16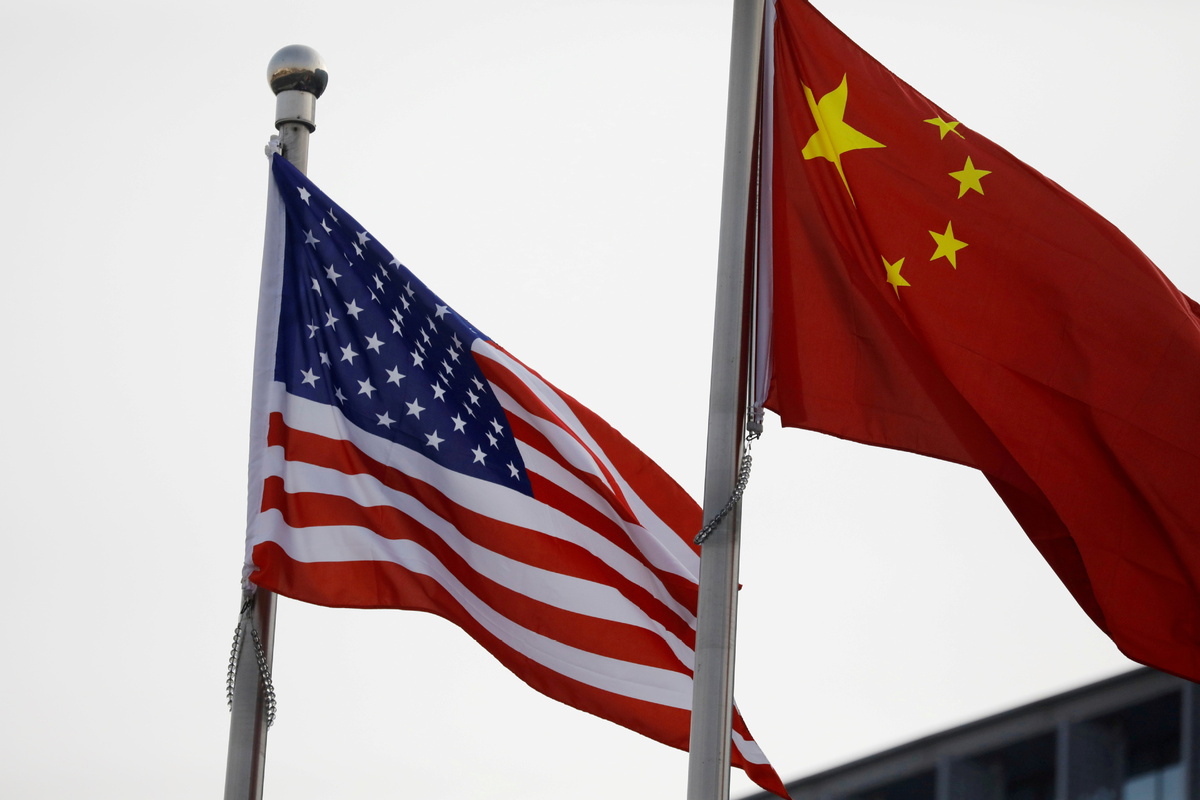 Washington publishing research with wrong conclusions to contain China
Publishing high-profile reports to misinterpret Beijing's policies has become a new trick used by Washington in the field of cybersecurity to manipulate public opinion with the purpose of containing China, a veteran cybersecurity expert said.
Zuo Xiaodong, vice-president of the China Information Security Research Institute, said in an interview with China Daily that the US government has released a large number of false research reports on China's internet policy since the Trump administration.
Among them was the Data Security Business Advisory published by the United States' Department of Homeland Security in December.
"The DHS seems to have laid out 'detailed and reliable' evidence by profusely citing Chinese laws and regulations to bolster its assertion that Beijing is engaged in 'organized' and 'planned' data theft, which is both false and deceptive," he said. "It gives a false warning to US businesses who want to operate in China or with Chinese partners."
"Lies will not disappear by themselves, and I felt obliged to debunk them," said Zuo, who has written a rebuttal against the ill-minded allegations against China's cybersecurity laws and regulations.
The 55-page article, Lies and Truth about Data Security, was published by Shanghai Institute for International Studies on April 16. Its Chinese version was published earlier in January and Zuo said he hoped the English version will tell Americans and people of other nations the truth.
"DHS cited several Chinese laws to say that Beijing has the legal capability to compel any Chinese entity or citizen to turn over information, which were simply quoted out of context," Zuo said.
DHS said the Article 7 in China's National Intelligence Law stipulates that "all organizations and citizens shall, in accordance with the law, support, cooperate with, and collaborate in national intelligence work."
However, DHS deliberately ignored the following article that also stipulates that "the national intelligence work should be carried out according to law, respect and protect human rights, and safeguard the legitimate rights and interests of individuals and organizations."
"The former is a principled statement of citizens' obligations to safeguard national security," Zuo said.
Setting double standards is another major flaw in the report. Zuo said that the US has been implementing long-arm jurisdiction and claims that data stored by US businesses anywhere in the world should be provided to the US government in compliance with US domestic laws.
"But when other countries put forward requirements for the local storage of data, the DHS claims that data localization requirements may force foreign businesses to make costly investments," Zuo said. "How can the US justify that it allows its government to have access to data stored around the world while prohibiting other countries from protecting their own data?"
"In fact, the US government has established many intelligence agencies and laws, and carried out surveillance operations around the world-it is de facto the 'Empire of Surveillance'," he said.
"For a long time, the reliance of countries on US equipment and technologies has made the world 'unidirectionally transparent' to the US, which helps maximize US military, political and economic interests," Zuo said.
"The European Union has implemented the General Data Protection Regulation," Zuo said. "But the governance of cyberspace still faces many problems and lacks global rules. The Global Initiative on Data Security proposed by China in September is a good starting point to build a peaceful, secure, open, cooperative and orderly cyberspace."
The initiative includes eight commitments. It opposes activities that impair other states' critical infrastructure or steals important data, and opposes installing back doors in products and services to illegally obtain users' data, or control or manipulate users' systems and devices.
"Countries, although varied in national conditions, development stages and challenges, hold the same desire for promoting the digital economy, the same interests in tackling cybersecurity challenges and the same expectations for strengthened cyberspace governance," Zuo said.
"Instead of deliberately politicizing technical matters, countries should step up communication, build up mutual trust, and deepen cooperation with one another."
Jin Xinyi contributed to this story.