Youth drawn to Greater Bay Area
By PEI PEI in Shenzhen, Guangdong | CHINA DAILY | Updated: 2021-05-04 08:17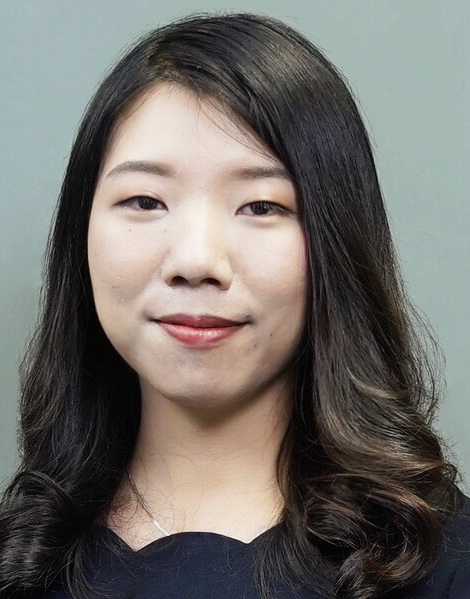 "The Guangdong-Hong Kong-Macao Greater Bay Area has many possibilities for Hong Kong youngsters to realize their ambitions and dreams," said Wunman Cheng.
Cheng, who is in her 20s, began her career in Shenzhen in 2019, soon after the central government launched the Outline Development Plan for the Guangdong-Hong Kong-Macao Greater Bay Area.
"The GBA was a blueprint then, but it had a solid economic foundation and infinite vitality. I am optimistic about its promising future."
She works for China State Construction International Medical Industry Development Co., a State-owed enterprise based in Hong Kong and Shenzhen.
When she was interviewed by the company, she asked whether the company would participate in the development of the Greater Bay Area. The affirmative answer prompted her to join.
"My company also shoulders responsibilities in the development of the area," she said.
Enrolled as a management trainee in the human resources department, Cheng transferred to become a marketing and planning senior officer of the company's new medical industry.
"I enjoy challenges in life," she said. Though she is a medical industry layman, she has kept learning related knowledge and improving professional skills, trying different things to fulfill herself: marketing, human resources, project negotiations, customer maintenance and some strategic planning.
"We are aiming at introducing the advanced health care experience in Hong Kong to the GBA and Chinese mainland. Only through tangible projects and substantive exchanges can the integration of the GBA be closer and effective."
As an energetic and adventurous youngster, Cheng always jumped out of her comfort zones.
In 2012, senior high school students in Hong Kong could apply to universities on the mainland directly with their final grades of Hong Kong Diploma of Secondary Education instead of taking a joint enrollment examination for overseas Chinese, Hong Kong, Macao and Taiwan students.
Cheng, a senior high school graduate at the time, took the lead in applying for Renmin University of China in Beijing. Although she got an offer from Hong Kong University of Science and Technology, which ranked higher in the world, she finally chose Renmin University to study public administration.
"It was a brave option because I had no friends or relatives in Beijing. My friends in Hong Kong advised me to study in Hong Kong. But my mom encouraged me. In her view, China has a bright future so I should learn more about our country."
Having spent seven years in Beijing-four years for a bachelor's degree and three year for a master's degree at Tsinghua University-Cheng has made a lot of good friends from all over China.
"Beijing is the center of the country, and the friends I made there are very talented and diligent, carrying different cultures from different places. My experience studying in Beijing also broadened my horizon on the world."
Cheng has traveled in quite a few provinces, such as Zhejiang, Jiangsu, Hubei and Guizhou. And she got a comprehensive understanding of national conditions and the logic of development in China.
"Hong Kong is developed and international, but it is small. Youngsters in Hong Kong can integrate into our country according to their life values, earn decent livings in sophisticated industries or help others in underdeveloped areas for those who are fond of doing charity," added Cheng.
When Hong Kong was struck by the pandemic in February 2020, Cheng went back to Hong Kong to join the team there to shoulder their social responsibilities: fighting the virus.
For more than one year, she devoted herself to participating in the construction of Hong Kong Infection Control Centre for COVID-19 patients at AsiaWorld-Expo exhibition center in Hong Kong and Hong Kong Community Treatment Facilities at AsiaWorld-Expo as well.
Meanwhile, she did market research for her medical industry job, the development of which was blocked by the pandemic.
In March, she returned to the Qianhai zone of Shenzhen with two Hong Kong colleagues. "Life is normal in Shenzhen. People are doing things they like. I feel so relaxed and can freely travel to any place in the mainland."
Acting as a coordinator, she helped her colleagues adapt to life in Shenzhen.
"With the development of the Greater Bay Area, we will have more Hong Kong colleagues coming to work in the mainland. My experience will help them quickly accommodate to the new life," said Cheng.
"As young people, we have to stand tall and see far, and be brave to embrace the opportunities in the Greater Bay Area. I hope that I can be in a critical position, making contributions to our country."