Pandemic pushes frontline workers to brink
Share - WeChat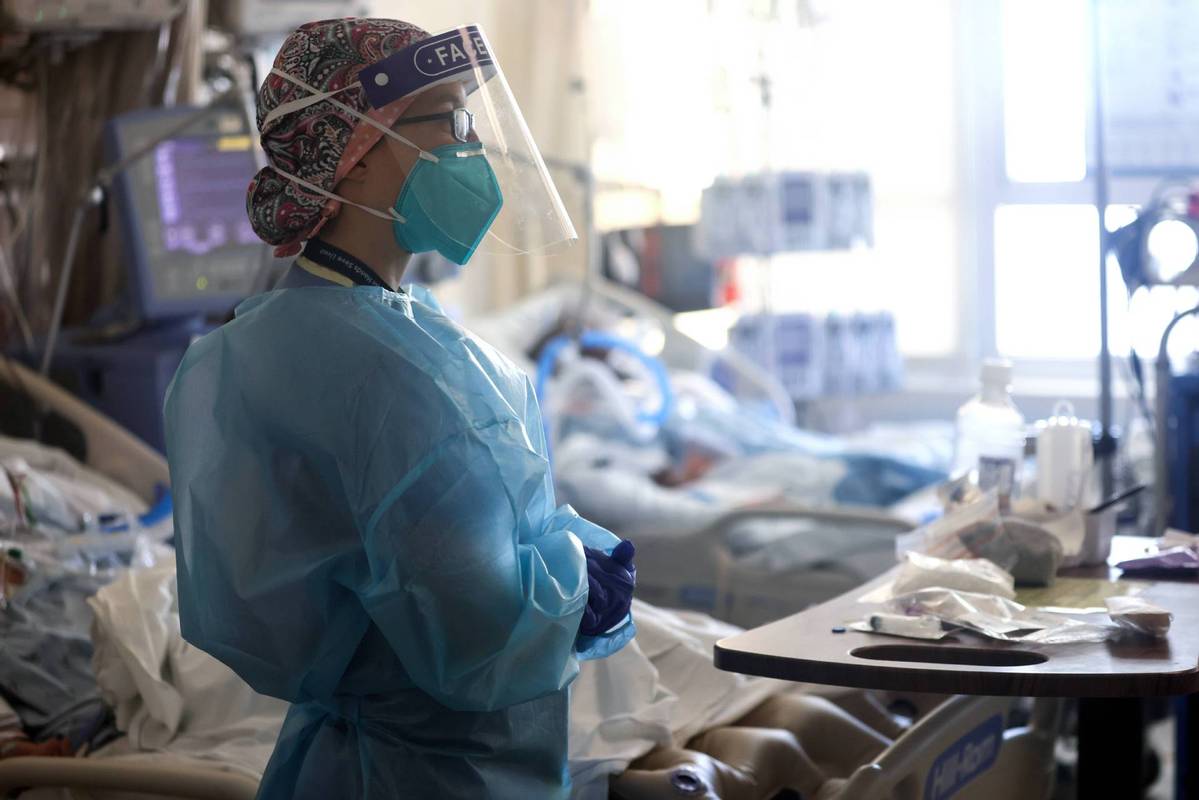 Broken self-esteem
After taking a month off work and taking up running every day, Anne said she slowly felt better and was looking forward to working and seeing her team again.
However, upon returning to work, the situation became overwhelming as she found herself crying and hyperventilating after being assigned to look after two end-of-life patients.
A colleague noticed her distress and offered to take over her patients.
"I then spoke to a psychologist in our unit. She said I could be suffering from moral injury or post-traumatic stress disorder," she said. "Occupational health had been very helpful. They recommended that I start on antidepressants and get a referral for trauma talking therapy.
"My self-esteem is broken, but I feel like my voice has been heard now. I made my manager and the matrons aware of how I was feeling and they have been very supportive. It feels like I have a choice now," she added.
Research from King's College London found that nearly half of ICU medical workers are likely to meet the threshold for PTSD, severe anxiety or drinking problems during the COVID-19 pandemic.
The study, which was published earlier this year, revealed that poor mental health was common in many ICU clinicians, though they were more pronounced in nurses than in doctors or other healthcare professionals.
Neil Greenberg, lead author of the study, said that the severity of symptoms identified is highly likely to impair the abilities of some ICU clinicians to provide high-quality care, and it can negatively impact their quality of life.
"The high rate of mortality amongst COVID-19 patients admitted to ICU, coupled with difficulty in communication and providing adequate end-of-life support to patients, and their next of kin because of visiting restrictions, are very likely to have been highly challenging stressors for all staff working in ICUs," he said.
The college surveyed 709 healthcare workers in nine ICUs in the UK during the first wave of the pandemic. Some 45 percent reported symptoms consistent with a probable diagnosis of PTSD, severe depression and anxiety.
More than one in eight respondents reported frequent thoughts of being better off dead, or of hurting themselves.
"Evidence-based mechanisms should be in place so all healthcare workers, including ICU staff, can promptly access treatment for mental health issues," Greenberg said. "If we protect the mental health of healthcare workers during the COVID-19 pandemic, staff will be better able to sustainably deliver high-quality care to the large numbers of patients seriously unwell with COVID-19."