Pandemic pushes frontline workers to brink
Share - WeChat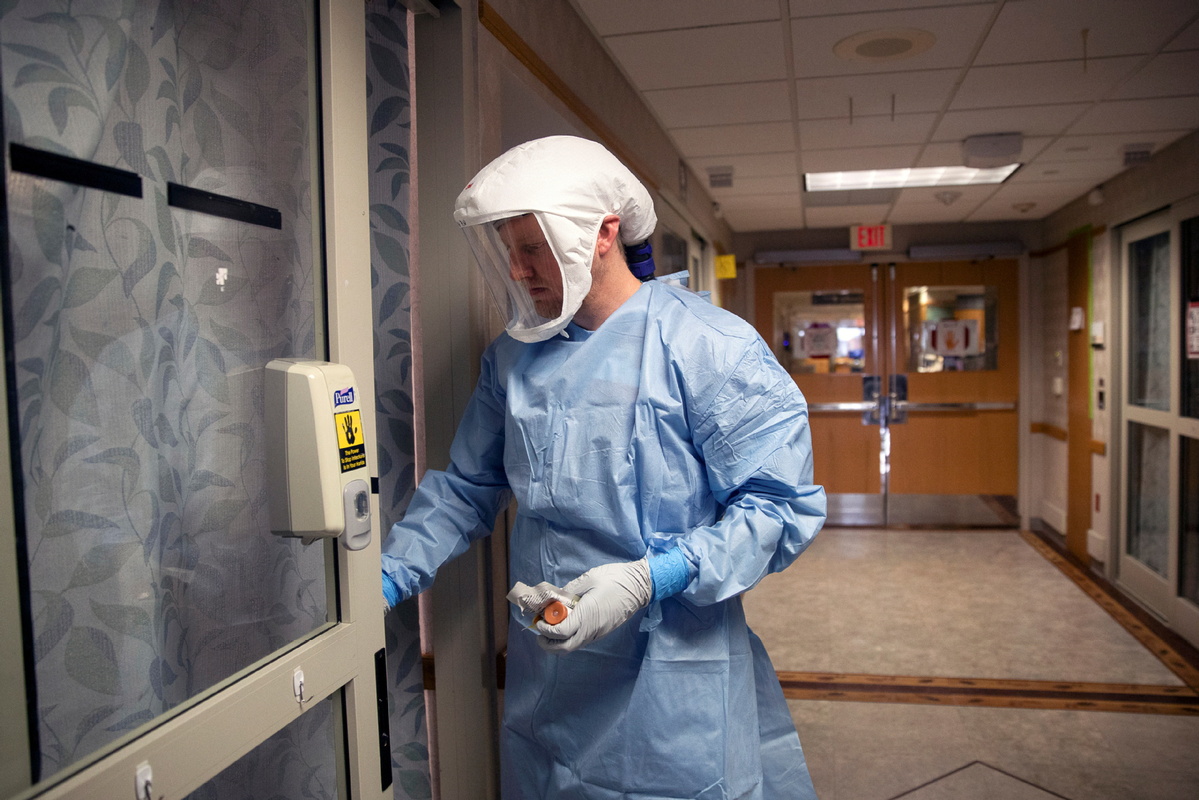 Dedicated support
As frontline workers are pushed to the brink during the crisis, the NHS announced in February that 40 dedicated support hubs will open across the country to help those struggling with their mental health during the pandemic.
Paul Farmer, chief executive of mental health charity Mind, said the last 12 months have been tough for NHS frontline workers. He stressed the importance of workers being able to get help and support for their mental health.
"Even before the pandemic, many healthcare staff told us they were struggling with things like long and unsociable working hours and excessive workloads were taking a toll on their mental health," Farmer said. "The coronavirus outbreak has caused unprecedented challenges, including having to make even more difficult life and death decisions, dealing with bereavement, risking their own health and that of their loved ones every day in order to help protect others and save lives."
NHS workers are encouraged to use the dedicated hubs where they can access services over the phone with onward referral to online and one-to-one expert help from qualified mental health therapists and psychologists.
Claire Murdoch, the NHS national mental health director, said it is vital that the frontline workers are given additional support as they play a big role in getting the country through the pandemic.
"NHS staff are used to dealing with the extremes of life on a daily basis, but this year has been exceptional, and in what is likely to be the toughest year in their careers," she said. "Staff have put their minds and bodies to the limit treating hundreds of thousands of seriously ill patients with COVID-19."
In October, the NHS invested an additional 15 million pounds ($20.9 million) to strengthen mental health support for healthcare workers.
Anne is now on leave from work for the second time and is not back at work yet. It is something she still feels anxious about, but her time off has given her the chance to recuperate while she decides when she is ready.
She said those who feel the pressure should not go through it alone.
"If you are suffering, just tell someone you trust. I got into a cycle where I was forcing myself to go into work when it was killing me inside," she said. "Your career shouldn't consume you because at the end of the day, you are just a number that can be filled."