Shanghai brushes up for cosmetic festival
By He Wei in Shanghai | chinadaily.com.cn | Updated: 2021-05-05 13:17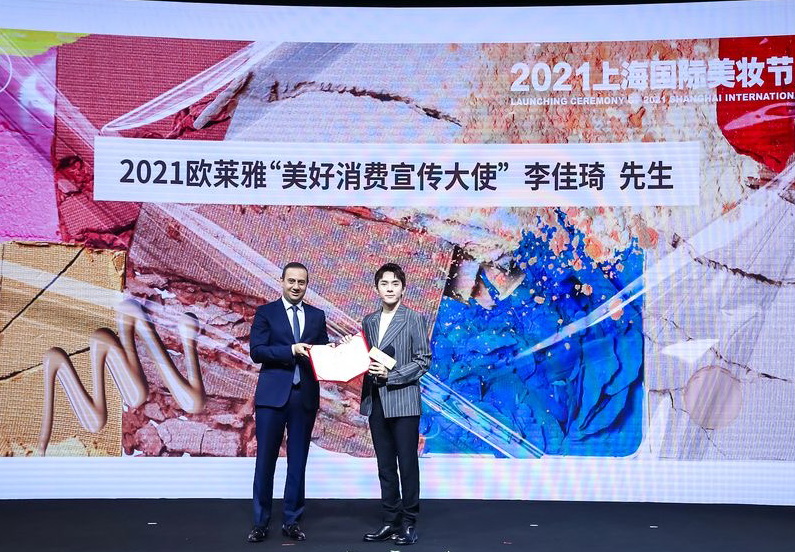 Shanghai kicked off its 2021 International Cosmetic Festival on Wednesday, part of a series of ongoing campaigns to spur consumption nationwide.
The monthlong event, co-hosted by Shanghai's Municipal Commission of Commerce and the government of Jing'an district, aims to enhance the metropolis' allure as a global hub for beauty and skincare products, organizers said in a press release.
A total of 24 cosmetics brands, including international labels Tom Ford and Sisley, as well as homegrown marques Chando and Perfect Diary, will roll out new offerings during the extravaganza.
Li Jiaqi, a household name known for recommending cosmetics through livestreaming, was selected as ambassador.
Highlights of the launch ceremony also included the unveiling of L'Oreal Group's North Asia Zone headquarters in Shanghai. The Chinese market registered nearly 38 percent year-on-year growth for L'Oreal in the March quarter, compared with 10.2 percent globally.
"L'Oreal is re-organizing itself and is creating this North Asia zone as a beauty golden triangle between China and Korea and Japan," said Fabrice Megarbane, president of L'Oreal North Asia Zone and CEO of L'Oreal China. "Shanghai is the center of this golden triangle to grasp all these trends and continue to inspire consumers."
The activity falls under the umbrella of the second edition of Shanghai's 5-5 Shopping Festival, which debuted last May in the immediate aftermath of the COVID-19 outbreak to stimulate spending.