Police increase crackdown to prevent human trafficking
By YANG ZEKUN | China Daily | Updated: 2021-05-06 09:10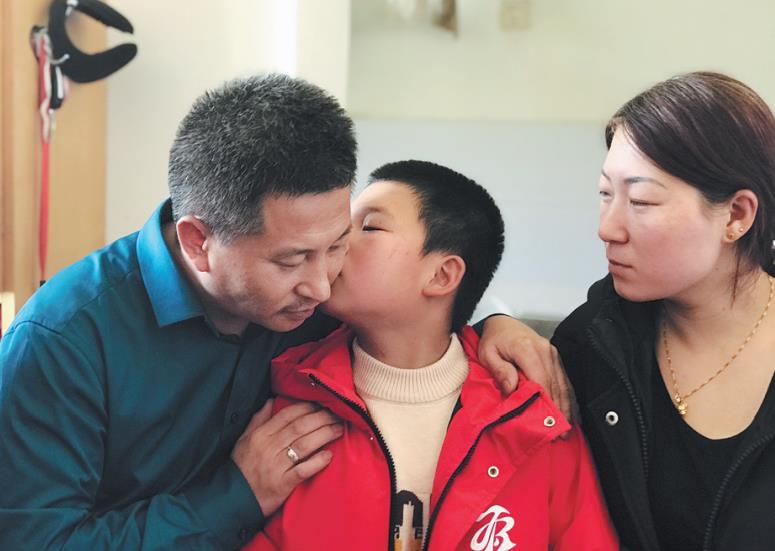 10-year action plan aims to improve long-term mechanism against crime
China has taken sound measures to prevent and combat human trafficking, and rescue those abducted.
Police nationwide had recovered more than 700 missing children, resolved 43 child trafficking cases and arrested 86 suspects during the past four months, the Ministry of Public Security said.
In January, the ministry launched an operation named "reunion" to resolve cold cases and search for children who had been reported missing since 1978.
The general office of China's State Council issued a 10-year action plan last month to combat human trafficking and protect the basic rights of citizens, maintain social harmony and stability, and safeguard national security.
The plan aims to improve the long-term mechanism against human trafficking that integrates the prevention and crackdown of such crime, relieves the victims, and offers assistance, resettlement and rehabilitation of rescued people.
Government departments are urged to prevent such crimes at the source, improve the community-based network and establish a working system featuring multiple department coordination and a wide range of participation by the public.
The involved authorities shall deepen inter-department information exchange and work interaction and combine modern technological means such as big data and artificial intelligence with traditional means such as household visits to improve the crackdown.
They should also promptly analyze the national human trafficking situation, enabling inspectors to adjust work strategies and improve the prevention of crimes in key industries, places, regions and groups of people, the plan said.
Human resources management will be tightened, and channels for complaining of labor security will be ensured, it said. Government departments shall clean up illegal job intermediaries, bust illegal acts of child labor or illegally hiring the disabled or foreigners without residence permits.
According to the plan, teachers and students in kindergartens, schools and education institutes will learn about anti-trafficking knowledge and methods to access assistance when they encounter such crime.
Governments at the grassroots level and village committees will incorporate assistance to groups vulnerable to abduction, and supervise parents or guardians to fulfill their duties, it said.
The government would also provide care, protection and guardianship to special groups such as left-behind children and children in difficult circumstances.
In addition, public security organs and medical and health institutes were asked to share pregnancy and childbirth information, improve the registration and identity verification of pregnant women to prohibit hospitalization or childbirth in the name of others and severely crack down on surrogacy.
In terms of busting human trafficking crimes, the plan requires the involved authorities to modernize and upgrade the investigation methods and improve the crackdown on the online and offline criminal networks.
Comprehensive crackdown and rectification measures shall be taken to target the key areas and the "buyers' market" for human trafficking, as well as those who use the internet to commit such crime, it said.
Authorities should tighten the management of online social chat, information release and service introduction platforms relevant to children's personal information.
Operations would be launched on a regular basis to clean up information about illegal adoption, abduction and trafficking of women and children and sexual assault on minors released through online platforms, the plan said.
It also calls for improving the information report and release channels, and the national DNA database for missing children to collect the samples for parents with missing children and children of unknown origin who are suspected of being abducted and trafficked.
In 2016, the Ministry of Public Security established a specific system to release information for missing children, and it had released 4,722 pieces of information, with 98.1 percent of the missing children found by March 2021.
In 2009, the ministry set up a DNA system to collect and match information between parents with missing children and people who suspect they were abducted.
The number of child abductions and trafficking crimes has dropped sharply in recent years, the ministry said.
Any organization or individual other than the public security organ is prohibited from collecting DNA data of abducted children, parents and suspected trafficked persons, the plan said.